Best Hotels in Mongolia
Mongolia conjures images of a harsh landscape. The Mongolian Steppe is a vast expanse of land in Mongolia. However, the country has taken on a new look. Mongolia today has a plethora of luxurious accommodations, thanks to the cash generated by recent mining ventures.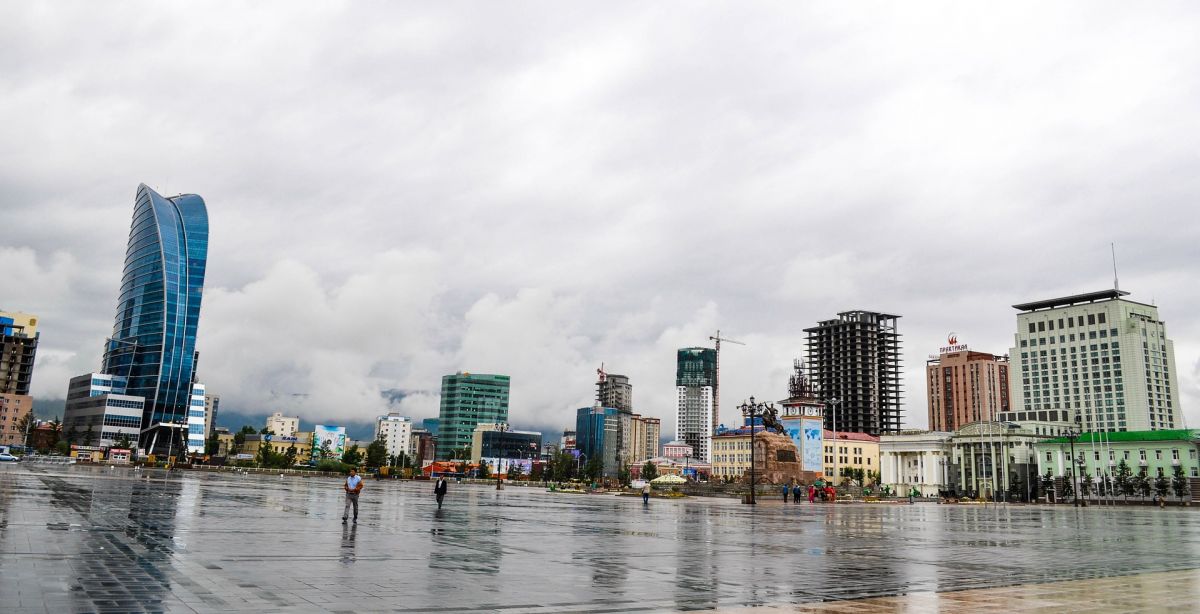 For a trip to Mongolia, we've selected the most outstanding high-end design luxury Mongolia hotels.
Shangri-la Hotel Ulaanbaatar City Centre
The Shangri-La Hotel Ulaanbaatar is one of the luxury hotels in Mongolia ideally situated in the city center of Ulaanbaatar. It's a great location to stay for both business and luxury tourists, and it's close to the historic Government House, Chinggis Khaan Square, and the city's key institutions and diplomatic embassies.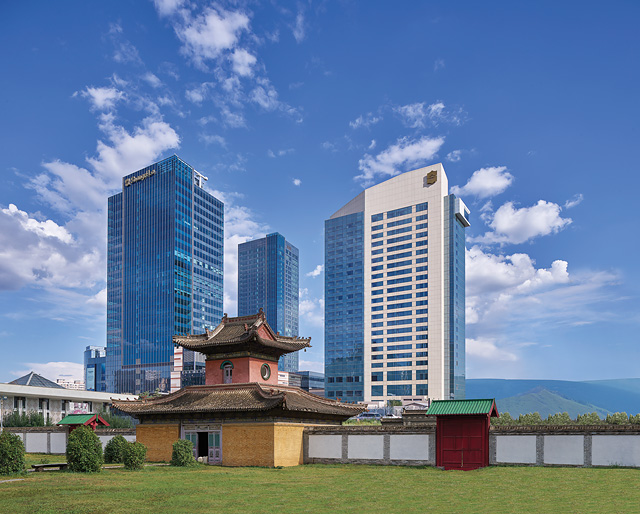 The centrally located hotel has 290 stylish and large guest rooms, each measuring at least 42 square meters and featuring a modern and indigenous combination style. To the south, Nairamdal Park is visible, and to the north, Chinggis Khaan Square and breathtaking views of the city are visible.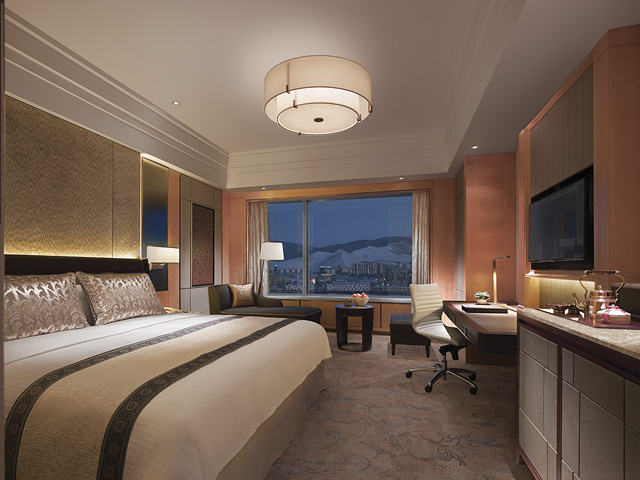 No other luxury hotel in Ulaanbaatar offers more adaptability and alternatives than Shangri-La Ulaanbaatar, which has a broad profile of meeting rooms and conference spaces. The hotel's overall function area of 2,643 square meters can accommodate any event.
The Shangri-La Ballroom (1,300 sqm) and eight more function rooms on different floors make up the hotel's venues.
Select the places for your tour from our top picked Mongolian destinations for tourists.
The Café Park Buffet Restaurant at Shangri-La Ulaanbaatar offers an astonishing choice of international cuisines. The restaurant has a one-of-a-kind open design, making it the city's first of its sort.
On Level 2, visit Naadam, a bar, and restaurant with outdoor tables and panoramic city views, mountains, and beyond. At Hutong, the Chinese restaurant, guests stay and dine on delectable Dongbei cuisine or relax in the sophisticated settings of the shared Lounge Area, which serves a variety of drinks and afternoon snacks.
Location and Other Information:
This hotel in Ulaanbaatar holds a prime location in the very centre of Ulaanbaatar city which is also the capital and business centre of Mongolia.
From the hotel, you can easily reach Ulaanbaatar railway station, National amusement park, Ulaanbaatar Opera House, Gourmet cuisine, State Government House, Chinggis Khaan International Airport, and national museum, gift shop, and Chinggis Khan Square. For location information, please visit https://g.page/shangri-la-hotel-ulaanbaatar?share
For more information about the hotel, please visit https://www.shangri-la.com/ulaanbaatar/shangrila/
Asa Land Resort Karakorum
Asa Land is situated in the Karakorum, the ancient capital of the Mongol empire, in the Orkhon Valley Historical Landscape, and along the Orkhon River's banks.
The resort is well recognized for its family atmosphere and close proximity to excellent dining venues, making it simple to enjoy the finest of Orkhon valley. Asa Land is a great place to stay and relax for visitors to the Orkhon Valley's UNESCO World Heritage Site.
The resort has 72 wooden chalets, including 2 suites and 21 contemporary Gers, each with its own bathroom. Their staff takes great delight in extending a warm welcome to visitors and offering the best possible service in the traditional Mongolian manner.
Location and Other Information
The resort is situated approximately 380 kilometers from Ulaanbaatar, the current capital of Mongolia. You can find the location of the hotel here https://goo.gl/maps/gp9Xc1EWQBAsDTnb6.
For more information about the amenities and booking of the resort, please visit http://asaland.mn/
Three Camel Lodge- Luxury Hotels in Mongolia
With a sprinkling of the felt-covered ger, traditional Mongolian tents the wide vastness of the Gobi desert, their vividly adorned doorways all facing south, against the scenery of the Mongolian Gobi Altai mountains.
That will be the Three Camel Lodge, a rare ecolodge in the middle of the desert that honors Mongolian nomad customs while preserving its breathtaking surroundings.
The 40 gers of Three Camel Lodge are real and handcrafted in the region, consisting of a circular timber frame with radiating poles sitting on lattice walls and blanketed in dense felts and canvas.
Read our blog about Mongolia luxury tours.
The main lodge structure of the camel lodge was built in the style of old Buddhist temples, with a traditional wooden peg structure and no nails on the roof. Even the ceiling tiles were hand-molded in an old-fashioned way.
At the lodge, advanced technology virtually ceases to exist; instead, guests look at a sky filled with stars and rainbows looping across the steppe, absorbed in the cultural and natural heritage of this enormous desert.
Deluxe Gers in three camel lodge
This lodge allows you to reconnect with nature while yet enjoying luxury. A large-size bed or 2 double beds with Mongolian camel-hair covers, excellent fresh linens, an en-suite complete private bathroom equipped with complimentary toiletries, a skylight, wood-burning stoves, as well as a round solar-powered light, and also complimentary tea are included.
The GENGHIS KHAN GER- Three Camel Lodge which is akin to a suite and has a separate bedroom, private bathrooms, and relaxation area, is designed for individuals looking for a little spacious rooms.
The Kublai Khan Ger is the biggest and has two bedrooms connected by a private bathroom. It is especially suitable for families.
Location and Other Information:
From Ulaanbaatar city center, you can take either Mandalgovi Road or Zuunmod-Mandalgovi Highway to reach the hotel. For more location information, please visit https://goo.gl/maps/foQsdMFC3cm3YGVF7
To know more about the hotel and its features, you can visit https://www.threecamellodge.com/
The Gobi Caravanserai
A minimalistic green lodge called Gobi Caravanserai Experiential Lodge is situated in the midst of the endless Gobi near the infamous White Stupa. Due to its advantageous location along the Gobi exploration tour itinerary, it serves as a rest stop for visitors in the same way as caravanserais along the Silk Road did for centuries.
The resort's compact architecture, which offers escapist experiences and tranquility with the world's only remaining real nomadic culture, captures the wonder and romanticism of the Gobi region.
The facility has award-winning stone rooms with a breathtaking view of the Gobi. They offer a private terrace, as well as a wide selection of international and local cuisine.
The facility has 39 bedrooms that include shared bathrooms with showers, a hairdryer, and other complimentary amenities.
A breakfast buffet, a restaurant on-site, and a lounge are some of the most well-liked facilities provided. The facility provides free parking and airport transfers to its visitors.
Location and More Information
You can find the location of the Gobi Caravanserai at https://goo.gl/maps/1i6mCv3yMwjf6J7u8. For booking information, please visit https://web.facebook.com/GobiCaravanserai/
Terelj Hotel and Spa Mongolia - Spa And Wellness Centre
Terelj Hotel is a convenient safe haven with an energizing spa, a fabulous heated indoor pool surrounded by columns, 2 restaurants, and a cafe set on the banks of the Terelj River around a desolate area encircled by wild, forest mountains in the Gorkhi-Terelj National Park, everything within 50 kilometers of Mongolia's capital city, Ulaanbaatar.
Impressive marble flooring, rich fabrics, antiquities, and modern Mongolian art give this beautiful residence off the usual path a glossy edge.
The Terelj Hotel's spacious guestrooms and suites offer a veranda with couches and soft cashmere blankets in the winter. You can enjoy the spa and free wifi during your stay.
The Gorkhi-Terelj national park is located 70 kilometers northeast of Mongolia's capital, Ulaanbaatar. If you're not relaxing in the luxurious spa and wellness centre, you'll most likely be visiting the nearby national park, which features hot springs, hiking trails, and local animals like brown bears and wolves.
Spa and Free parking
This is one of the hotels in Mongolia which offers a spa and free parking, free wi-fi access as well as a well-equipped fitness centre. Ulaanbaatar's temples and galleries, including the Bogdkhan Palace Museum as well as the Gandantegchinlen Monastery, are worth seeing.
Then, in the adjacent hills, enjoy horseback riding or hiking. Learn more about the nomadic lifestyle of nomads who construct ger camps, durable round tents, and care for their horses, sheep, and camels. Enjoy some delectable pre-dinner canapés in the classy setting of Terelj Hotel's Argali Cocktail Lounge.
The hotel offers customers a 24-hour reception desk, daily housekeeping, and currency exchange. Air-conditioning rooms with a workstation, a teapot, a fridge, a secure storage box, a flat-screen Television, as well as en-suite bathrooms with a shower will be available to guests.
A kitchen with a dishwasher, microwave, and refrigerator are included in some guest rooms. Each room at Terelj Hotel & Spa features bed linen and towels. The hotel features a 5-star hotel with an indoor pool and a children's playground.
At Terelj Hotel & Spa, you may play table tennis, darts, and tennis, and hiking and cycling are popular in the region. Mongolia National Park is 40 kilometers distant, while Sukhbaatar Square is 41 kilometers.
Location and Other Information
From Ulaanbaatar city center, the luxury hotel with VIP rooms is about 60 kilometers near the Gorkhi Terelj National Park. For more location information, please visit https://goo.gl/maps/qFZHAB8qsFoVMwKa6.
To know more about the features of the hotel and booking information, please visit https://www.facebook.com/TereljHotel/
Best Western Premier Tuushin Hotel
The Best Western Premier Tuushin Hotel has 198 rooms and is located in the heart of Ulaanbaatar, just 100 meters from Sukhbaatar Square and the Government Palace. The rooms are divided into four categories, ranging from standard to Presidential suite.
The luxury hotel also offers three restaurants with an outstanding standard of contemporary service and food and two entertainment and meeting facilities that are completely equipped with the newest equipment such as a translation system and free wifi.
The luxury hotels' modern furniture and decorations of guest rooms meet the highest international quality requirements in every component and area. The hotel also features swimming pools for guests.
This hotel in Ulaanbaatar also has the Aroma Tera Beauty Spa and Sauna, which offers high-end services, a Spanish sauna, and a fitness facility. By taking care of each and every guest, they provide the Mongolian traditional, warm, and welcoming services.
The hotel offers a fee-based shuttle service between Chinggis Khaan International Airport and Ulaanbaatar Railway Station.
The restaurant has 3 dining options, Prime Grille Steak House Restaurant, Premier Lounge Bar & Restaurant, and Le Cabernet International Restaurant & Bar, which offer a variety of dining alternatives.
The customers can choose from a broad menu of European, Asian, local, and Western dishes while being surrounded by a polished contemporary interior and a peaceful ambiance. An international buffet breakfast, desserts, coffee, and a superb selection of wines are also available. Breakfast, lunch, and dinner are all available.
Location and Other Information
You can find the location of this Tuushin Hotel here https://g.page/bwptuushin?share
To know more about the features and booking information, please visit http://bestwesternmongolia.mn/
Blue Sky Hotel
The Blue Sky Hotel and Tower is a stylish luxury hotel with comfortable and immaculately developed guest rooms and suites, and delicious food restaurants serving delightful Western and Asian cuisines.
The hotel is situated in a strategic location in Ulaanbaatar's tallest building near the buzzing downtown business district with spectacular scenery. A luxury hotel with 200 large and finely built guestrooms, as well as an Executive Club Lounge to cater to today's demanding international traveler's sensitive needs.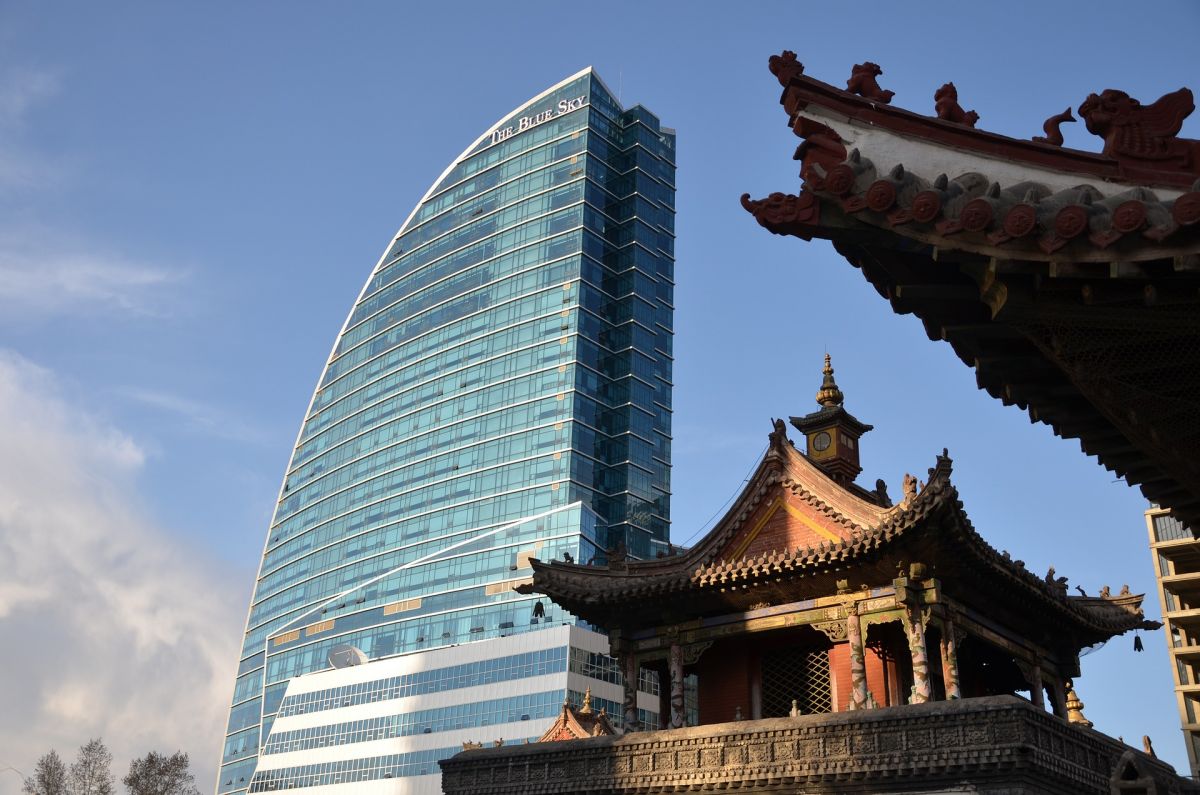 Many amenities are available to make your experience as pleasant and convenient as possible, including 24-hour housekeeping, rental cars, currency exchange, laundry facilities, baggage storage, safety deposit boxes, and a 24-hour service desk.
The hotel's restaurants feature Cantonese, Japanese, Korean, and Western cuisine, leaving guests loaded with choices. Free WiFi, flat-screen TVs with cable networks, en-suite bathrooms featuring a bathtub and shower, and a minibar, premium toiletries, hairdryers, and slippers are all included in the rooms.
Location and Other Information
The blue sky hotel is located in the heart of Ulaanbaatar, Mongolia's capital city, and is surrounded by scenic views and entertainment to keep you occupied during the day and night, including opera houses, shopping malls, and dining experiences. For more information, please visit https://goo.gl/maps/xBDVA1vzieD4QKka7
To know more about the features and booking information, please visit https://hotelbluesky.mn/
Hs Khaan Resort Hotel
The HS Khaan Resort, located in one of Mongolia's remaining frontiers, offers a first-class cottage experience in a region where guests are normally only provided with "Ger"-style tents. As guests sleep with an amazing view of the vast grassland, they will feel at one with nature.
Individual cottages are charming and elegant while keeping a one-of-a-kind atmosphere. The enormous accommodations are far from rustic, and they provide guests with all of the amenities they need to enjoy their Mongolian trip, including spectacular views of the gorgeous mountains and the bright blue sky above. Private bathrooms, refrigerators, bathtubs, electrical kettle, secure boxes, and bar counter are all available to guests. For guests' usage, there is a USB Internet port.
Every year, wild birds migrate across the Himalayan Mountain Range in search of food. The broad plains are ideal for a trek through the endless fields of vivid green grass. Every night, the distant position creates a continuous blanket of dazzling stars across the prairie.
Private transfers are also available from any place in Ulaanbaatar City. This is a far cry from scraping it in Mongolian tents in the traditional "Ger" style.
Location and Other Information
This hotel is an hour's drive from Ulaanbaatar city and is at the absolute best location in the area for experiencing the seasonal environment. For more information about the location, please visit https://goo.gl/maps/KMKG8dC5D3b1r9sUA
If you want to know more about the features of the resort and booking information, please visit here http://www.hs-khaan-resort.com/index_en.php
Kempinski Hotel Khan Palace
The Kempinski Hotel Khan Palace Ulaanbaatar is a contemporary 5-star hotel in Ulaanbaatar's city centre, only 2 kilometers from Chinggis Khan Square.
Khan Palace hotel in Ulaanbaatar, Mongolia's first five-star luxury hotel, not only offers a unique feature in Ulaanbaatar's fast-growing metropolis center but also puts guests right in the middle of it all: most of Ulaanbaatar's renowned eateries and famous tourism destinations sights are all within easy reach of the hotel including the national museum. Guest reviews suggest that this is one of the best hotels in Mongolia.
It takes only 30 minutes to go to Chinggis Khan International Airport. Each of the hotel's 99 luxurious rooms has been meticulously designed for the guests' leisure and peace of mind, providing an unequaled degree of spaciousness and elegance.
Tourists with a preference for memorable dining can dine at the recently opened KK restaurant & lounge (opened June 2017), which features a bar, or the Tenger restaurant (renovated December 2017), which serves international cuisine.
The Kempinski Hotel Khan Palace Ulaanbaatar offers discerning tourists new and exciting options for their Ulaanbaatar stay.
Location and Other Information
The hotel is located in Ulaanbaatar and is 30 minutes drive from the airport. For more location information, please visit https://goo.gl/maps/CKDDxHGkLoscefbB8.
To know more about the hotel and bookings, please visit https://www.facebook.com/kempinski.ulaanbaatar/