Driving Mongolia
Explore Mongolia is an adventure to behold. Luckily, it is something you can do in one journey. It is a picturesque country that is now one of the world's last frontiers as a tourist destination.
Mongolia's capital city, Ulaanbaatar City, is developing at breakneck speed with glass tower blocks, luxury hotels, and modern shopping services springing up all over.
However, you still have a chance to enjoy the country's vast and varied geography, including shimmering lakes, verdant hills, rugged mountains, and steppes at your own pace. Mongolia boasts a robust national identity and oriental uniqueness that attracts tourists from all over the world.
Get ready to admire the vast landscape, authentic Mongolian Gers, grazing oxen, dunes, canyons, chalky-red cliffs, and other attractions drive Mongolia has to offer.
So you're thinking of taking a road trip to Mongolia. You are the adventurous kind that prefers to explore on your terms rather than opt for tours.
Good call! You are in for one of the most exciting and adventurous times of your life. But you have questions about Drive Mongolia, where to get a car, what you'll need, how to navigate, where to stay, and all other simple details. Lucky for you, you are looking in the right place. We have solutions to all of your questions.
Pick-up your rental vehicle in the capital city
If you are thinking of booking a Mongolia rental for your tour, you are on the right track. Unfortunately, roads in Mongolia are known to be in a bad state but worry not; this only makes for a more remarkable adventure.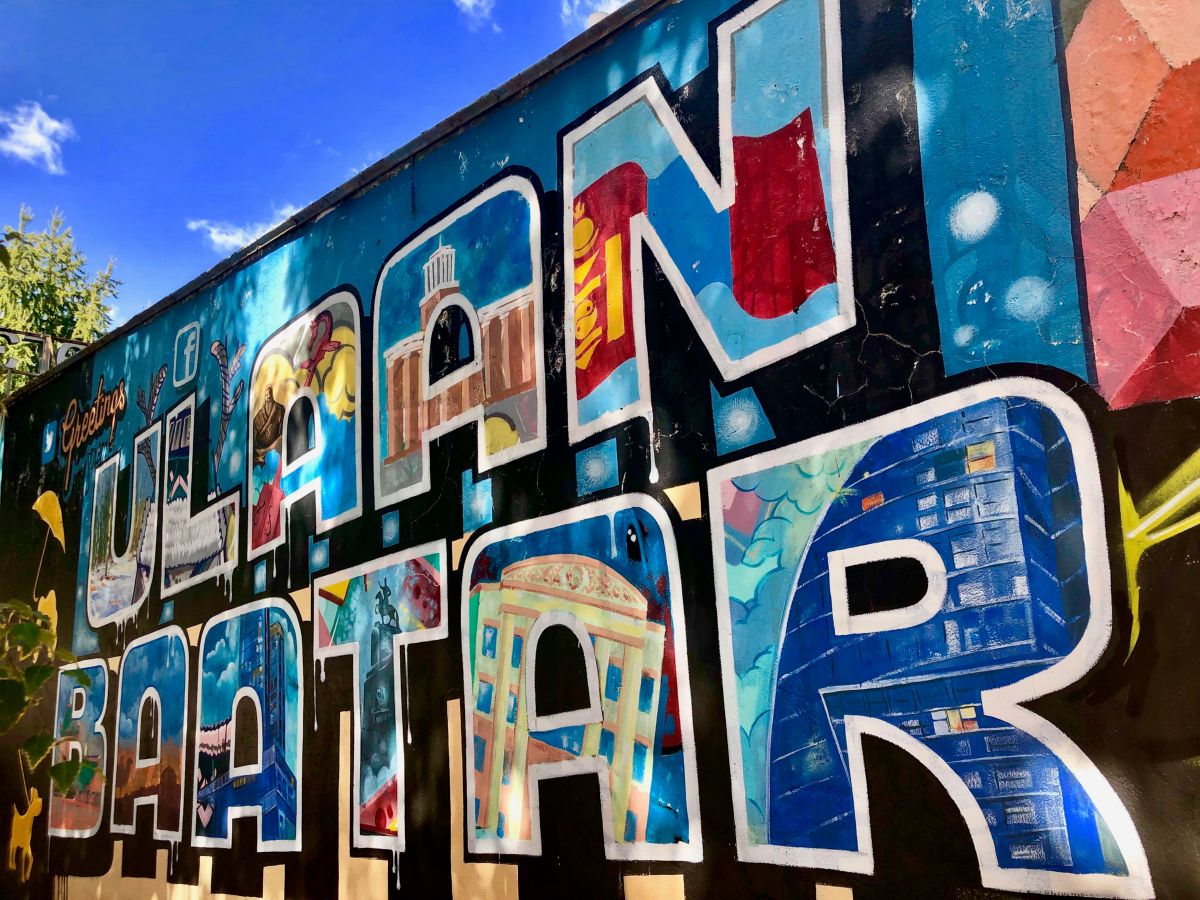 Most of the roads leading out of cities are paved and passable, but once you are out of the town, most roads aren't in the best shape, and you will find yourself driving through all sorts of sketchy terrain.
You want to make sure that your rental is up to a certain standard and well-built to navigate the toughest of road conditions. The thing about Mongolian rental cars is that rentals with drivers may be much older and less comfortable than that of a self-driving car.
Your budget estimate should be 90$ to 160$ per day but maybe higher during the peak seasons like the summer. Here is all you must know about renting a car in Mongolia;
What is the appropriate car rental for my road trip to Mongolia?
If you plot to get out of the city (as it should be), we recommend that you get a reliable car with 4-wheel drive capabilities. Therefore, our top suggestion is that you rent only a 4x4 as it is the only safe and reliable car that can handle the trip.
Mongolia's roads are not in the best of shape. Therefore, you should ensure to rent the right vehicle. While the locals can be comfortable driving their Priuses in the countryside, we recommend you be more mindful while choosing vehicles.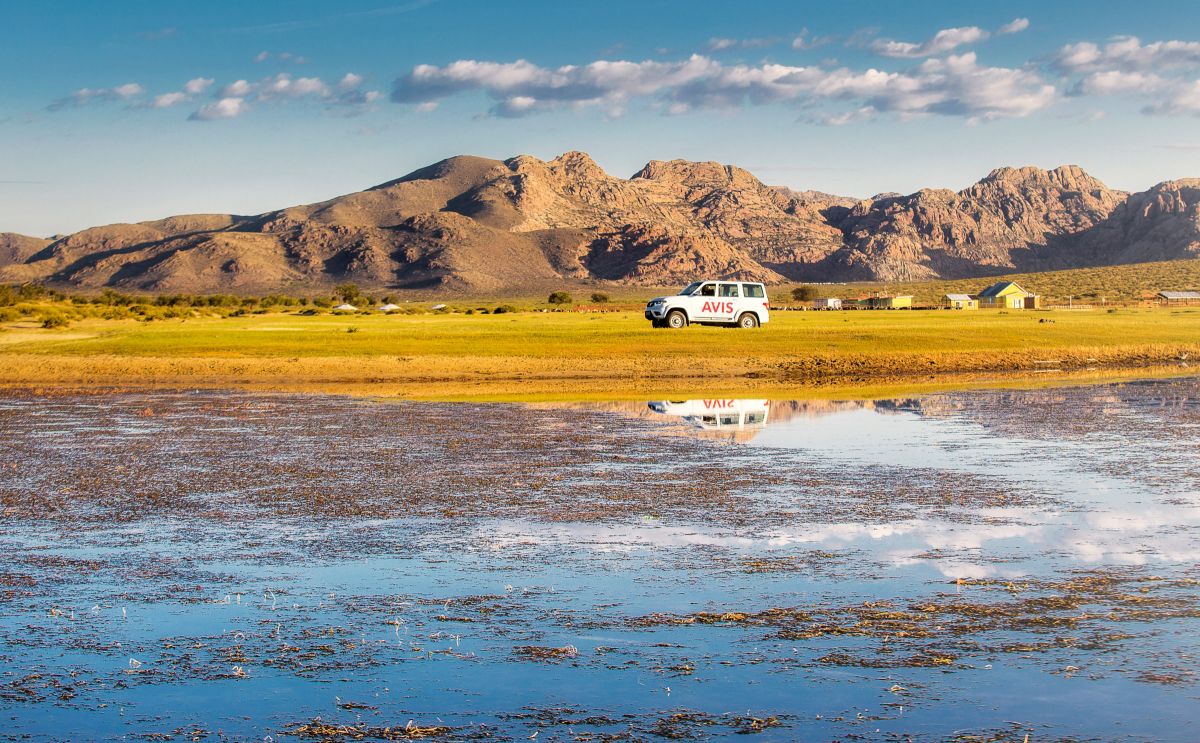 The paved roads in Mongolia are difficult to navigate, and there are only a few paved roads (most of the trails are dirt roads) from the major cities. Sometimes you will have to make your way across rivers as you may find no bridge to take you across.
That is why we recommend getting 4x4 rentals. Note that most agencies do not provide the offer a self-driving option service. Therefore, you may end up getting a driver if you do not plan.
As you drive Mongolia, always choose the right car over the cost of the vehicle. 4x4 vehicles don't come cheap, but they are worth every penny. You do not want to risk ruining your entire trip and getting stranded in the middle of the country, far away from working mechanics or auto body shops.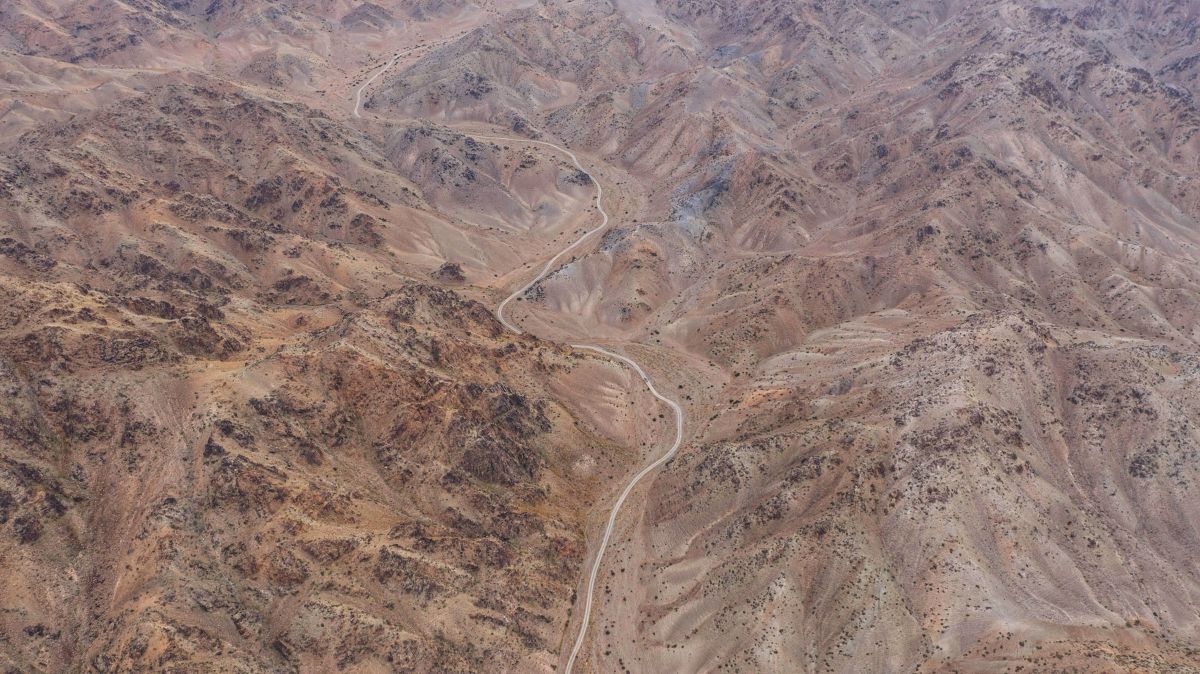 It isn't easy to find these once you have left Ulaanbaatar. Therefore, getting a Mongolian car rental from a reliable agency that offers roadside assistance in emergencies is essential.
Why use AVIS Adventure Cars in Mongolia
There are only a few to consider when finding rental companies in Mongolia. Therefore, we recommend choosing an international car rental agency to rent from because this will ensure you rent from a reliable company and help narrow down your choices.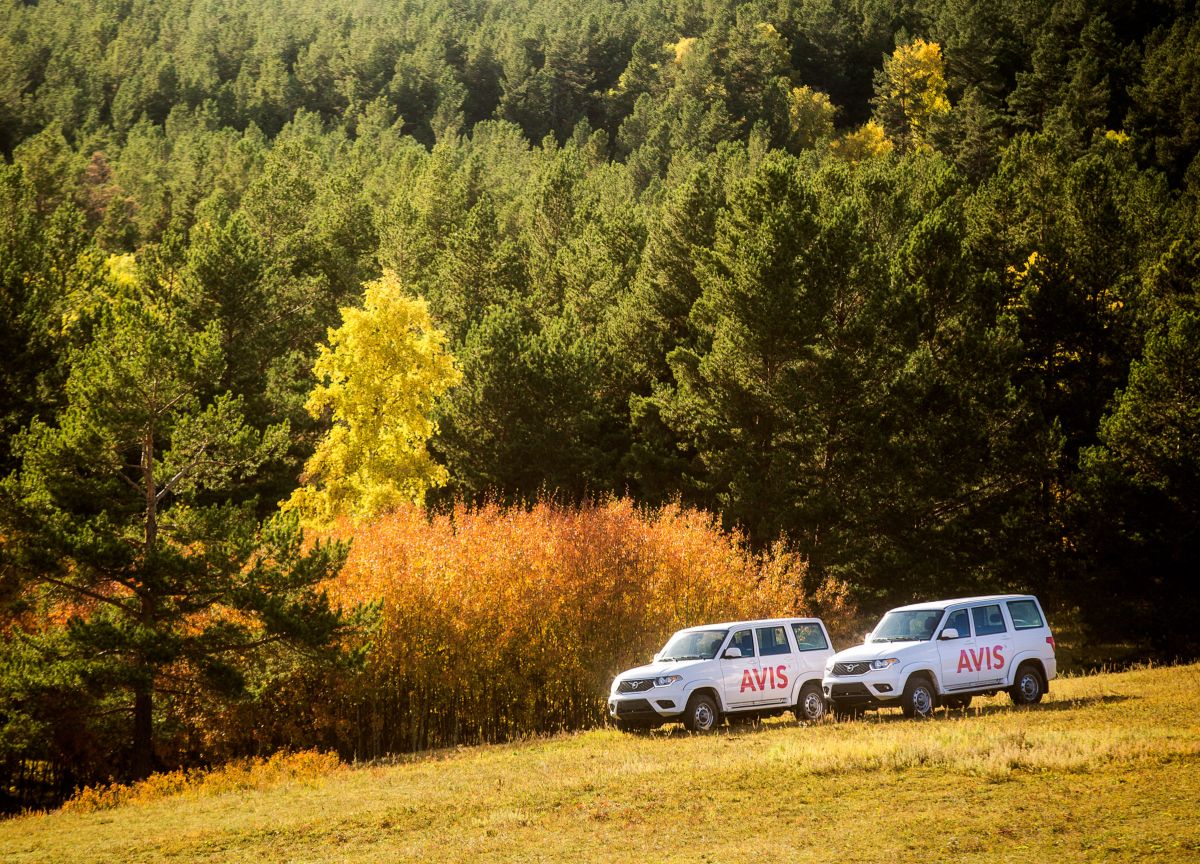 AVIS Mongolia should be your ultimate go-to car rental agency. With over 5,000 locations worldwide, you can trust that AVIS Mongolia is ready to provide you with both comfort and convenience for the best charges.
Our car locations in Mongolia are Ulaanbaatar city, Umnugobi aimag(Southern Gobi), and Altai aimag (Gobi-Altai) in Western Mongolia.
4x4 SUV Rentals We Recommend for Renting
Toyota Landcruiser
Landcruisers have an outstanding reputation for being one of the best vehicles for off-road trips worldwide. They are durable and equipped to withstand all kinds of weather and road conditions. The only shortcoming with these vehicles are their diesel engines which can be affected by both the cold and ice.
UAZ Patriot
This SUV is a monster. It is used in the Russian army; therefore, it is sufficient for your road trip. It is built to withstand cold weather and has enough power to guide you in steering clear of other vehicles in sticky situations.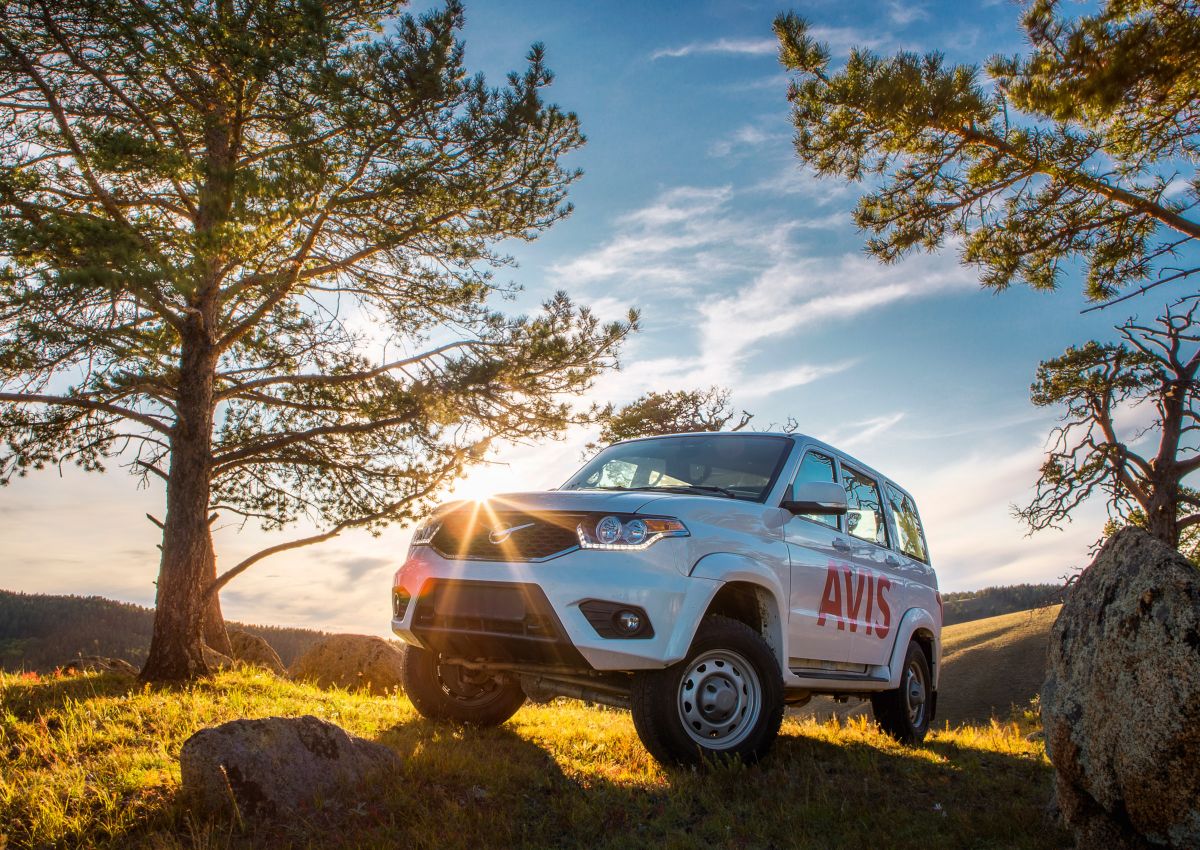 The UAZ patriot makes an all-around excellent adventure rental with off-road capabilities and other advantages. Its build makes it perfect for your road journey as you explore Mongolia.
Plan for car insurance
As you plan to drive Mongolia, be sure to plan also to book car insurance for your rentals. The chances of some damage to your rental in Mongolia are high, so you must prepare in advance.
Every automobile is covered by Third-party insurance services, which only cover up to 16,500,000 MNT, which is the equivalent of about $6000 in case of personal injuries or material damages.
However, the insurance does not cover the plan does not cover collision and accident insurance in case of damages to your or another driver's vehicle. So that will cost you some extra money, depending on the type of the rental vehicle.
We recommend booking insurance at the rental agency location or paying with a credit card account that includes insurance. Booking an add-on insurance coverage will cost you about $20-30 extra per day.
Available insurance options for add-on coverage include;
Collision Damage Waiver
Theft Protection (optional)
You will feel relaxed as you embark on your adventure after paying for car insurance, especially once you hit the road.
Navigation
Once you are out of town, there will be little to no internet connection. Therefore, we recommend that you download the maps.me app instead of relying on google maps. If you can, acquire a GPS for your vehicle or buy a map.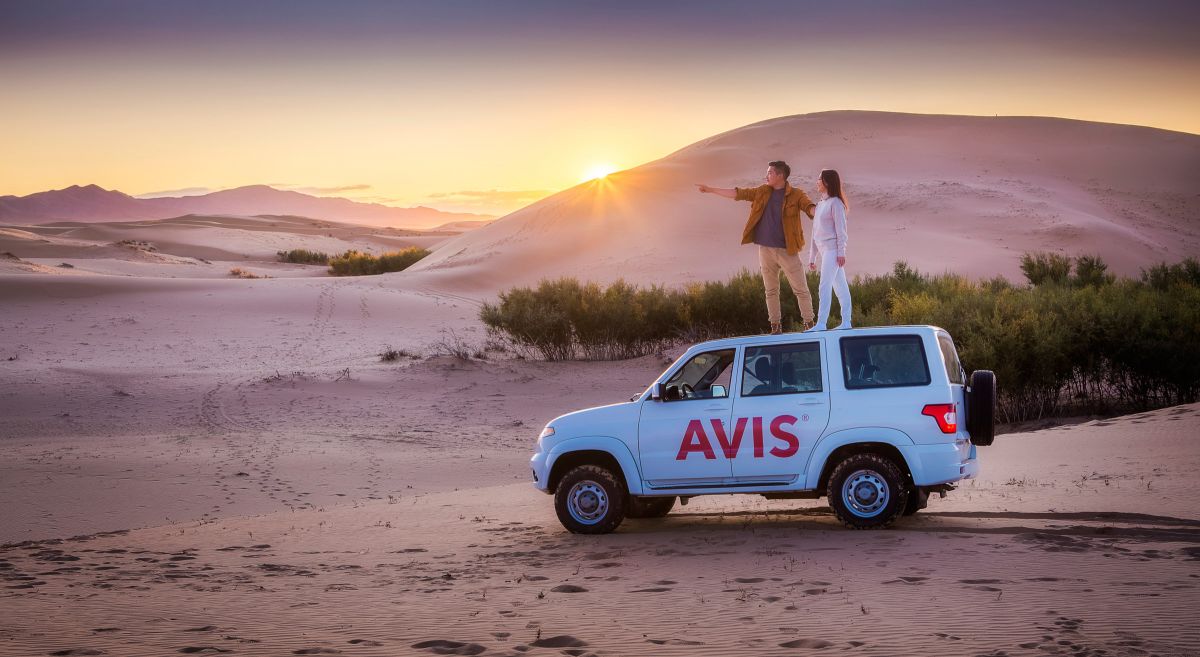 It may be hard to meet locals to ask for directions or services to call, so you want to ensure you are fully primed for the whole trip. Be sure to understand the driving rules followed to avoid getting in trouble with the authorities.
We advise that you plan on driving 50km/hr since the roads are bad and difficult to navigate. It may take you more than this amount of time to navigate some roads. To drive Mongolia requires a bit of patience. Stick to driving daily and keep your range below 200km, especially on unpaved roads. Do not drive at night.
Driving License and Regulations
If you plan to drive in Mongolia, be sure to bring along your International Driver's Permit (IDP) that matches the vehicle you are planning to use. Along with your IDP, make sure you have a vehicle registration certificate and your original driver's license to avoid any problems on the road.
The legal age for driving is 18, and car rental companies require an individual to be age 18 and above with a driving permit to rent out their vehicles or other services. Some of the regulations you should follow to stay out of trouble with authorities include;
Do not drive while drunk.
Do not park on or 20 meters from intersections, on pedestrian crossings, under bridges, or in tunnels.
Use your seatbelt at all times while traveling.
All passengers must have their seat belts on at all times.
Do not surpass the 20km/hr speed limit in residential neighborhoods, 60km/hr in built-up areas, 80km/hr outside built-up areas and you can go past 100km/hr on motorways. Avoid over speeding to avoid accidents.
Helpful Road Trip Tips
Here are some strategies you should know before you embark on your extraordinary adventure;
Get an extra spare tire of preferably the same spec, dimension and size. You do not want to get stuck in a place with no service with a flat tire, and no extra.
Carry what you must. Get ahold of anything heavy and imposing on the vehicle since the journey is already challenging and will require great strength. Carrying a lot of luggage may affect your fuel output significantly. Getting service out there is tricky so take care.
Be sure to bring a funnel with filters and pick up at least 40 liters of extra fuel. Make sure your jerry cans are clean so that you do not end up putting bad fuel in the car. Please fill up your vehicle whenever you come upon a fuel station in any town as long as it is almost half as you don't want to run low on fuel in the middle of nowhere.
Bring along some extra water.
Get some camping gear or rent a car with rooftop tents if you have to camp out in the wilderness at nightfall. Make sure you have your camp setup ready. Hotels are scarce, and you may not be able to find one some nights.
Many international flights and tourists visit the nation during the summer. As a result, rental prices may be higher during that time.
Driving Routes to & from Cities & Tourist Regions
The Silk Road
The Silk Road driving route may take you up to 12 days of adventure.
The trip will take you through days of natural sightseeing and cultural explorations. The tour starts in Ulaanbaatar.
Upon arrival, goes through the Khustain National park, Elsen Tasarkhai to Kharkhorum , Ulaan Tugalan, Ongi Monastery, Bayanzag, Eagle valley through the capital again to Terelj National Park-Khan, Khentii protected area, and then back to Ulaanbaatar.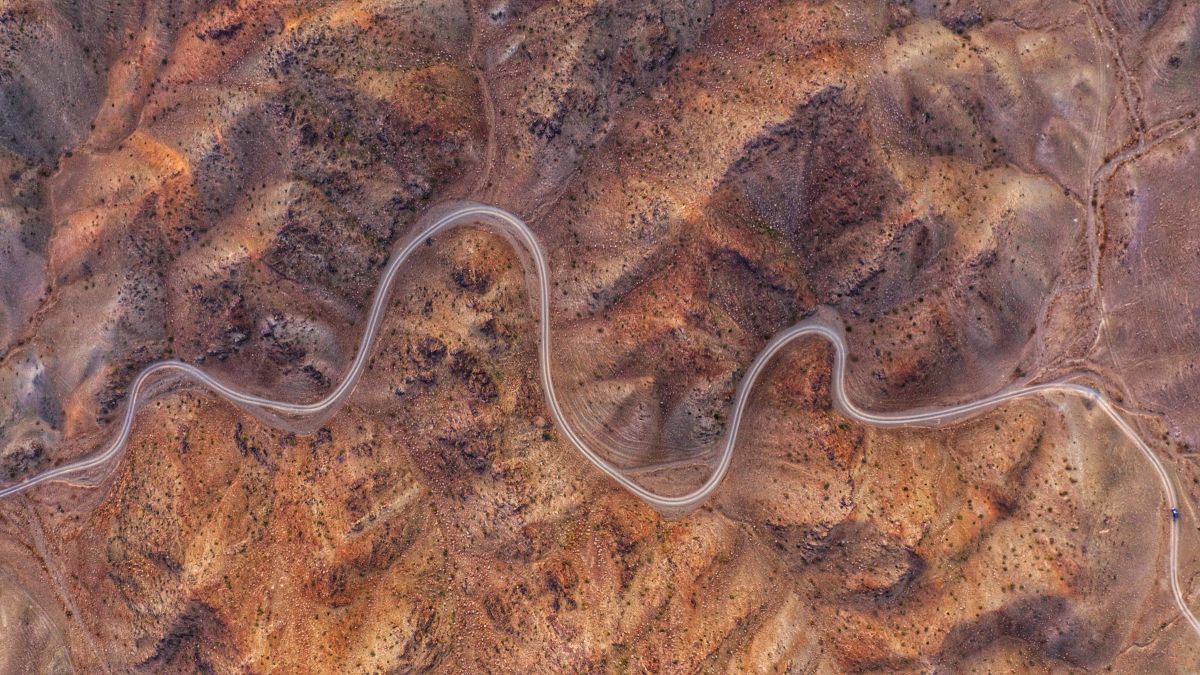 It goes through central and South Mongolia. Along this route, you can gaze out your window at the traditional ger camps see the three beauties at Gobi national park.
You can also go horse riding in Mongolia, visit a nomad family and stay the night in a ger tent, and if you are lucky, you may happen upon a concert.
West-Northern Mongolia starting in Olgii
A road trip from Olgii will take you through the Western part of the country. The Olgii - Ulaangom - Moron - Khuvsgul Lake road is mostly paved and passable. So start your journey in the pleasant town of Olgii and embark on tours of Western Mongolia.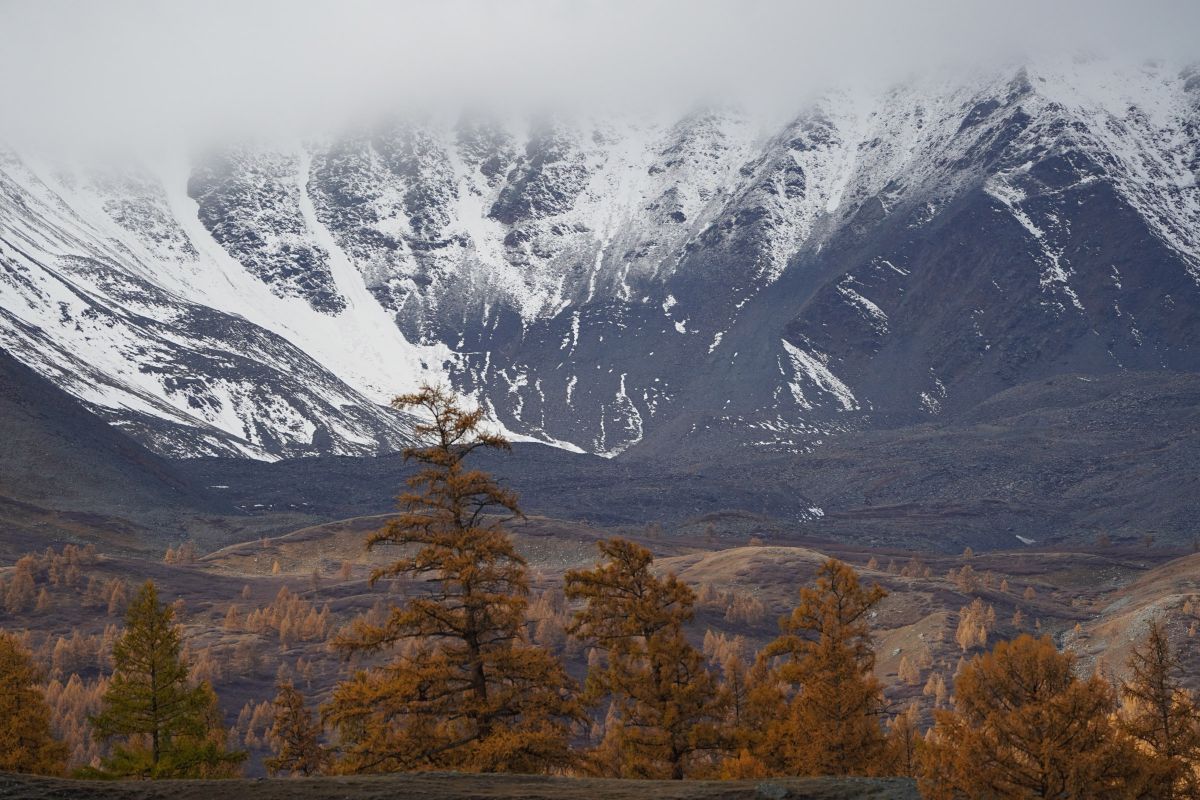 Be sure to pick up and on your supplies like fuel, and if you are interested, you can get a driver/guide here before heading into the countryside. You may need additional drivers for this trip.
Head on into Tavan Bogd National Park along the Khovd River for some scenic views. Enjoy views of the high mountains like the Altai mountains, Tavan Bogd Mountain amidst China, Russia, and Mongolia, crystal lakes of Khoton Nuur and Khurgan Nuur, rugged glaciers, and rich culture.
Be sure to stay for some time camp out, cheer on a Mongol rally, enjoy the local cuisines, and buy some souvenirs from Olgii market.
Karakorum to the Orkhon Valley
The Orkhon Valley route starts from the Mongol Khans' capital, Karakorum, 360 km southwest of Ulaanbaatar. The valley boasts the most picturesque vistas in Mongolia, where steppes and treed slopes complement each other.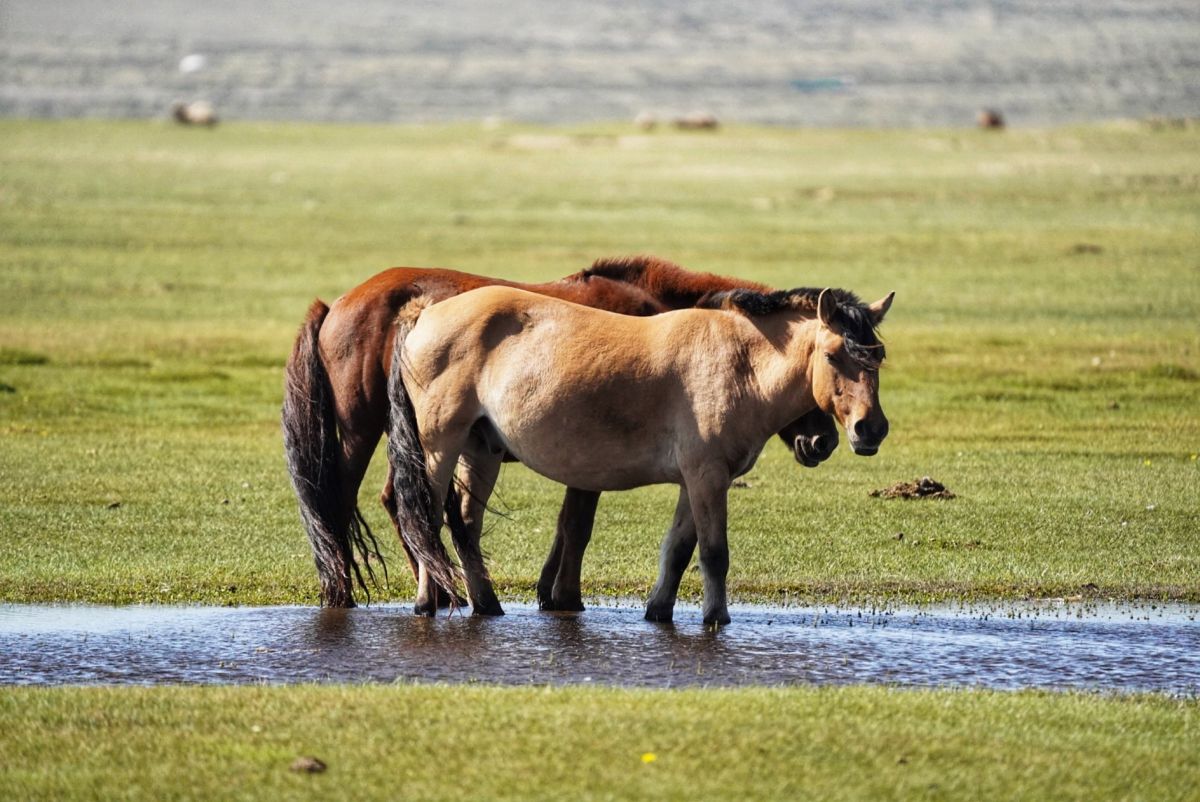 The valley is sprawled along the Orkhon River, and there are many ger/yurt camps (guest houses) with air conditioning and central heating where you can stay the night in the great outdoors and interact with the locals. There are also waterfalls to view along this route.
Top 3 Most Scenic Multiday Road Trip Suggestions
HIGHLIGHTS OF MONGOLIA - 10 DAYS
This excursion starts from the capital and ends in Yolyn Am Gorge before heading back into the city. Drive from Ulaanbaatar to Terelj National Park, from there you head on to Argalant, Jargalant, Kharkhorin, Siakhan Ovoo, Sevrei, and Dalanzadgad and back to the capital.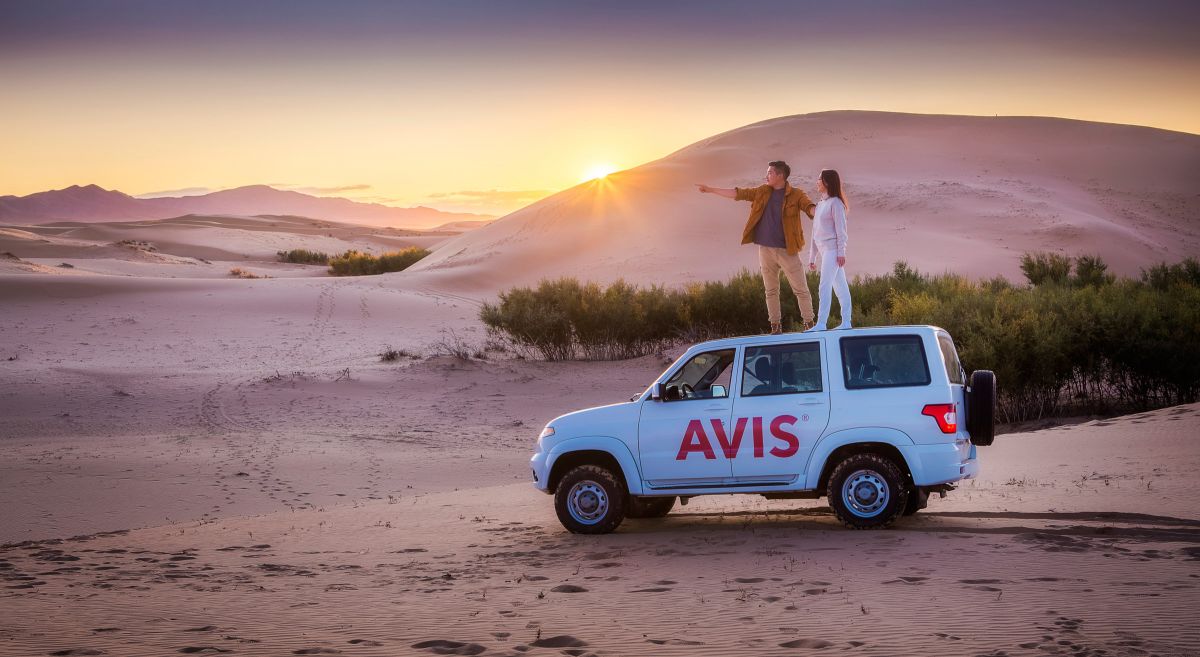 You may want to plan for longer since the roads are bad and you are not seasoned at driving through them. The highlight tours take you back in time as you travel across this scenic nation's many plains, mountains, deserts, and steppes.
Spend your nights in the ger/yurt "traditional nomadic huts" to experience the ancient life, go camel riding across the gigantic dunes and swim in the country's crystal clear lakes.
Devote some time to pick up some history lessons of the Mongolian empire as you explore the ruins of ancient cities and temples and enjoy the Mongolian people's hospitality.
NORTHERN MONGOLIA ADVENTURE – 10 DAYS
The Northern Mongolian Adventure also starts in the capital and goes to the North.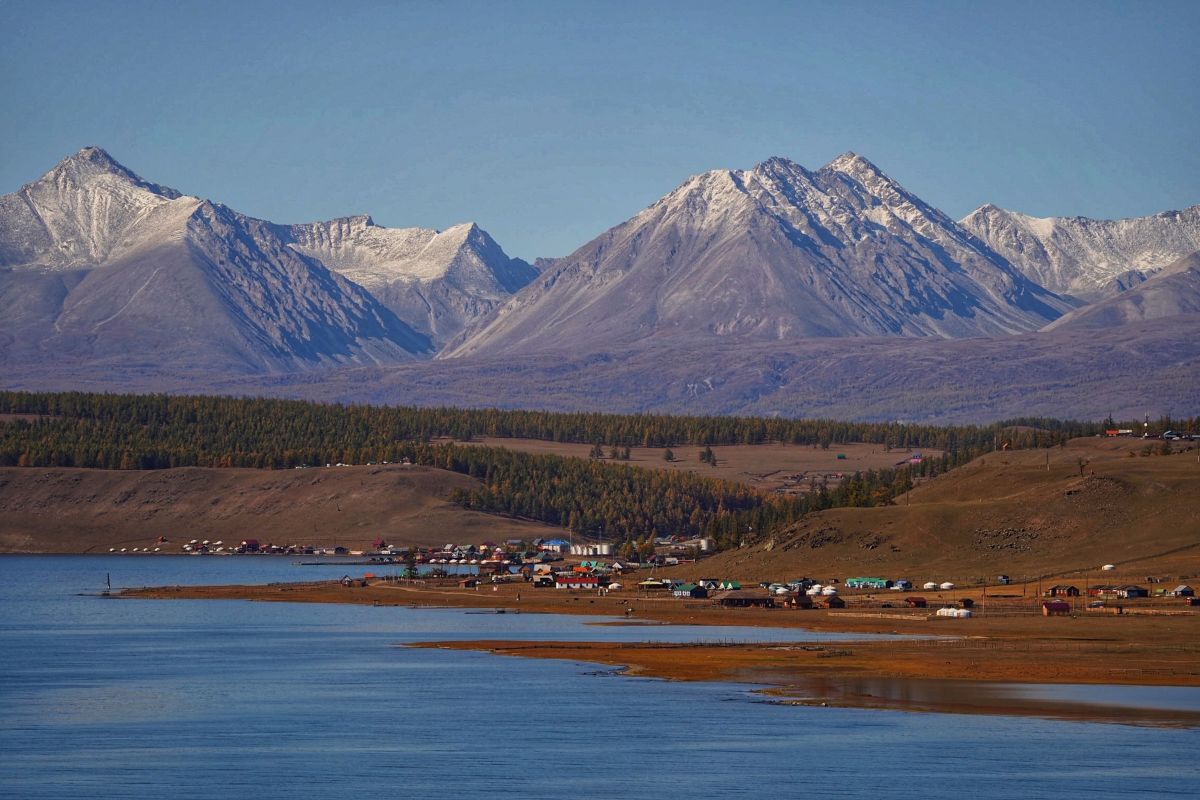 First, hike to the Aglag Buteel Monastery and enjoy the unique culture and natural wonders before embarking on your scenic road trip that will lead through Khatgal, Bayan-Agt, Argalant, and Terelj National Park, before heading back to the city for your departure at the airport.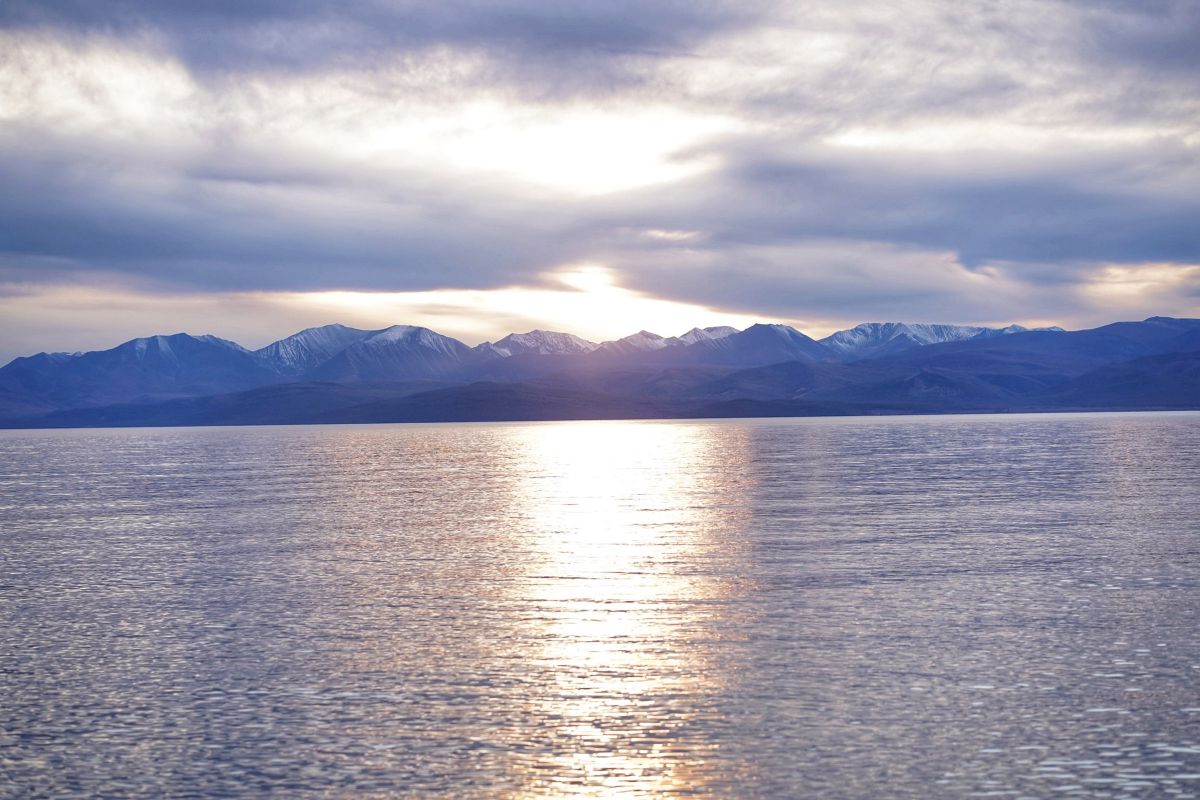 Have the best adventure viewing the picturesque scenery as you drive, top at Lake Khuvsgul and enjoy the great outdoors, stay at one of the ger camps and visit one of the biggest Genghis Khan Statues in the world. Of course, you can always enjoy a ride through Mongolia's capital before or after your trip.
RING OF MONGOLIA – 14 DAY TOURS
This road trip also starts in the country's capital. We recommend you get experienced professional tour guides from AVIS Mongolia to help with planning your self-drive routes for maximum value. Our guided tours are a sought-after option for your Mongolia adventure.
This tour starts in the capital city, drive to Terelj National Park and spend the night at Terelj Ger Camp. Drive on to Bayanzag through the remote Gobi Desert, and have an adventure viewing fossil dinosaur remains weird rock formations, dunes, and the first Buddhist Monastery.
Go on to Yolyn Am Canyon and enjoy riding a camel catch a flight back to Ulaanbaatar and get some rest. Then start another journey driving through Bayangobi, Khogno Khaan mountains, Karakorum, and finally Ulaan Tsutgalan waterfall. In 14 days, you will enjoy one of the best adventures of your life.
Best Time to Travel
Since the weather tends to be unpredictable after mid-September, we suggest going for tours between Mid-May and Mid-September (summer). It is safer, and you will avoid getting stuck out in the wilderness or getting in an accident because you missed a road sign or road signs.
Accommodation Options on Long Distance Trips across Mongolia
HOTELS
One important thing you should know about hotels in Mongolia is they are few and a long way from each other. There are basic hotels in province centers where you can stay the night, but that is most of it. Outside of provinces, you will have to opt for other sleeping arrangements.
GER CAMPS
If you prefer to sleep comfortably during your journey, we recommend finding a Ger camp. Traditional gers offer beds, hot water for showering and sometimes internet services.
The camps range from pastoral to luxurious, offering some of the amenities you might have experienced before. Choose to stay in a Ger Buudal to have a more authentic Mongolian experience where you spend the night with a local family.
CAR CAMPING
You can rent a car with a camp-out tent or, even better, a rooftop tent. That will not only give you a self-reliant option as you self-drive, but you will also be able to stop anywhere for the night and not worry about shelter! AVIS typically stocks rooftop tents, camping sets, and off-road gear.
The camping sets usually cover simple needs like 2-3 people, two sleeping mats, a gas stove with a pot, a pan, and basic utensils. You also get all the necessary utensils! However, sleeping bags are not provided in some instances, and you might have to buy yours before you set off.
Having a sleep-out set during your adventure is simply flexible and fulfilling. You do not have to bother with planning. Instead, you get on the road and enjoy the ride.
GO TO A CAMPING SPOT
There are many camp-out spots across the country where you can stay the night in a safe site. Some of these spots include; Lake Khuvsgul, Lake Ugii, Amarbayasgalant Monastery, Gorkhi-Terelj National Park, Altai mountains, and others.
So whether you are heading East, West, North, or South, you will find one of these. These spots are literally in every direction you take, and you will be able to find one for the night. After all, most tourists prefer these to the Ger sites.
As you drive Mongolia, be sure to look out for places where other tourists stop to get a night's sleep. Better to spend the night around other tourists than alone in the wild.