Mongolia luxury tours
Mongolia, a landlocked country in the world, with unspoiled natural beauty and wildness, is an enormous country. The spectacular barren panoramas are home to a vibrant cultural lifestyle, incredible joyous accommodations, and the nomadic herdsmen lifestyle.
What To Expect
Expect to see everything from lush green steppes to rugged wilderness, festivals, historically important sites, and majestic mountains in this distant and wild adventure. Mongolia becomes more remote as you reach the Gobi Altai Mountains and the Chinese border as you drive west.
This blog explains how enjoyable and comfortable a luxury Mongolia tour can be for you. Luxury travel gives you the option to select your preferred travel dates and destinations as well as the liberty to create your own itinerary to suit your travel interests. Stay in Ulaanbaatar's five-star hotels and luxury Gers/yurts and dine in Mongolia's best resorts.
Mongolian Luxury Tours
The capital city, Ulaanbaatar, welcomes travellers with soviet-style residences among modern gleaming towers. Explore the steppes and go hiking or horseback riding, meet eagle hunters, rest in a ger, or attend the Naadam festival. Fishers will want to visit Lake Khovsgol, but no trip to Mongolia is perfect without a stop in the Gobi Desert to see the iconic "sand dunes" and ascend the blazing cliffs where the world's first dinosaur eggs were found.
Best Vehicles for Mongolian Luxury Tours
As you are looking for a trip that is luxurious and comfortable, renting a premium Toyota Landcruiser 76 with manual transmission and rooftop tent or Toyota Landcruiser Prado with automatic transmission and comfortable interior, you can travel across Mongolia in peace.
These vehicles are so far the best and are known for comfort and ease during Mongolia's private journeys.
Best Luxury Hotels To Stay in Mongolia
Three Camel Lodge
The Three Camel Lodge, one of the famous five-star hotels in the center of the breathtaking Gobi Desert, offers unequaled nomadic families' culture, cuisines, cinematic scenery, spectacular nature, adventure, and accommodation. You will be totally immersed by the lavishly decorated classic ger at the hotel. Each of the 40 Gers is warmed by a wood stove and furnished with hand-painted bespoke furnishing, and each ger has its own washroom with a beautiful stone shower.
Luxury Facilities and Activities
The resort has a luxury bar and restaurant, as well as horse stables and tours to explore the Gobi's most renowned sights, such as the Flaming Cliffs, Singing Sands, Yol Valley, and ancient petroglyphs dating back to the Bronze Age.
Shangri-La Ulaanbaatar Hotel
The Shangri-La Ulaanbaatar is conveniently positioned in the city center, presenting it as an excellent choice for both corporate and pleasure travellers. The hotel has 290 stylish and large guestrooms featuring a modern and indigenous fusion style.
To the south, Nairamdal Park is visible, and to the north, Chinggis Khaan Square and spectacular views of the city are visible. The Horizon Club is appropriate for both corporate and luxury travelers desiring a higher degree of dedicated and customized service. Express check-in and check-out in the Horizon Club Lounge, breakfasts, drinks and refreshments in the evening, all-day beverages service, and daily usage of meeting room for up to 2 hours are all included in the Horizon Club amenities.
Luxury Facilities and Activities
The Shangri-La Ulaanbaatar is part of the Shangri-La Centre, which comprises a Sports Club with modern equipment, Ulaanbaatar's largest swimming pool, a Kids Adventure Zone, a shopping center, an IMAX movie theatre, luxury residences, and an office complex.
Express check-in and check-out in the Horizon Club Lounge, breakfasts, drinks and refreshments in the evening, all-day beverages service, and daily usage of meeting room for up to 2 hours are all included in the Horizon Club amenities.
Terelj Hotel
The Terelj Hotel is a magnificent place to discover the Mongolian beauty of nature in the Gorkhi-Terelj National Park. It is one of the country's most cautiously preserved grasslands and section of the Khan Khentii Strictly Safeguarded Area. The Terelj Hotel is located 43 miles to the north of Ulaanbaatar, Mongolia's capital, and close to the birthplace of Chinggis Khan (Genghis Khan). The Tereji River and accompanying mountains are visible from the hotel's 52 exquisite suites, which overlook the Mongolian larch woods at the front of the hotel or the Tereji River.
Luxury Facilities and Activities
The hotel fulfills all the luxury travel style needs of travelers. The rooms are substantial, and the bathrooms are marbled. Classic furnishings, exquisite bedding, and Mongolian cashmere blankets adorn the suites. Throughout the hotel and guest suites, traditional Mongolian and local handicrafts are on showcase. A salon, Bathtub, pine saunas, steam room, pool, gymnasium, wintertime movie theatre, ice skating arena, and unlimited WiFi are among the hotel's amenities.
Ayanchin Lodges
Ayanchin Lodge is the ideal place to travel from Ulaanbaatar for one day or more for a perfect adventure. This lodge is well-known for its delectable cuisine and cozy accommodations. There are a variety of lodging alternatives including high-end luxury resorts and suites, as well as cottages and Mongolian traditional Gers (yurts). Aside from them, all of the other lodgings have toilets.
The thing which interests travelers is that they are so close to Mongolia's main metropolitan. The land is green and flower-filled in the summer, you can consider your luxury trips during summer dates. The Tuul and Terelj Rivers run through the area, each giving its own unique beauty and beautiful life experience. The leaves change colors in the fall, and the water in streams is incredibly clear.
The park is usually snow-covered in the winter. There are also a variety of winter sports to choose from. The ice on the rivers melts in the spring, and the migrating birds come back. Spring can be a bit fickle in terms of weather. The park is home to a variety of wildlife, birds, and domestic animals all year (including camels and yaks).
Luxury Facilities and Activities
During Mongolian luxury tours, you and other travelers will discover much to do here. Whether you want to do hiking, horse racing, riding, climbing mountains, or fishing, this is one of the destinations you should consider for your luxury travel in the country. Turtle Rock and the Buddhist Meditation Center are two important destinations to visit here. Ayanchin Lodge welcomes you to the islands of tranquility and adventure year-round, 24 hours a day, 7 days a week.
Ashihai Lodge Khuvsgul
Luxury travelers are invited to stay in Gers at ASHIHAI Lodge, where they will be able to explore and enjoy a genuine nomad atmosphere and their daily chores while maintaining a sense of comfort. Huvsgul province, also known as Mongolian Switzerland, is home to the camps.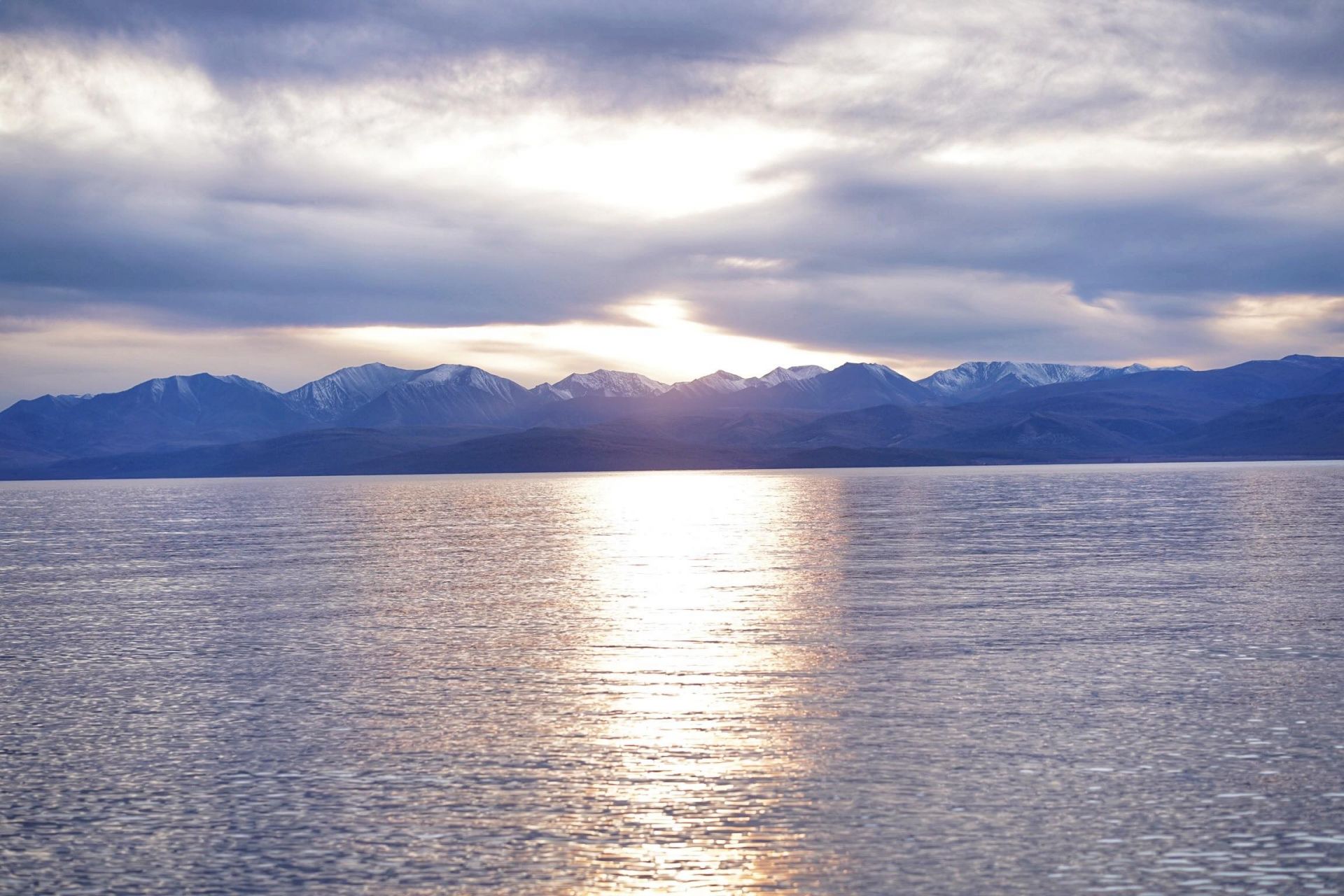 They are situated on a lovely point on Lake Huvsgul's western coast, flanked by the gorgeous Khangai Mountains. Just like age-old traditions, Wooden crafted and hand-painted Gers are among the services and facilities available to provide you with a full luxury travel style experience.
Luxury Facilities and Activities
The accommodation includes a bar, internet access, showers, saunas, and massages, as well as 24-hour electricity, housekeeping, and entertainment. Daily hiking and trips with a local guide are optional. What are your options there? Day and overnight tours are available, and these can be extended based on your interests.
Horseback ride, yak riding, reindeer riding, trekking, biking, motor boating to the islands in the middle of Huvsgul Lake, visiting the Nomad Family, and visiting the Tsaatan Family are some of the luxury activities available.
The Pavillion Hotel In Orkhon Valley
Beautiful, varied, and unspoiled. There are not too many places left in the world like this. The Pavilions Mongolia is a collection of 20 Gers situated in the stunning wilderness of the historic Orkhon Valley National Park, with interior decoration furnished out in traditional Mongol artifacts, where luxury and convenience are paramount - with an adventure not too far behind.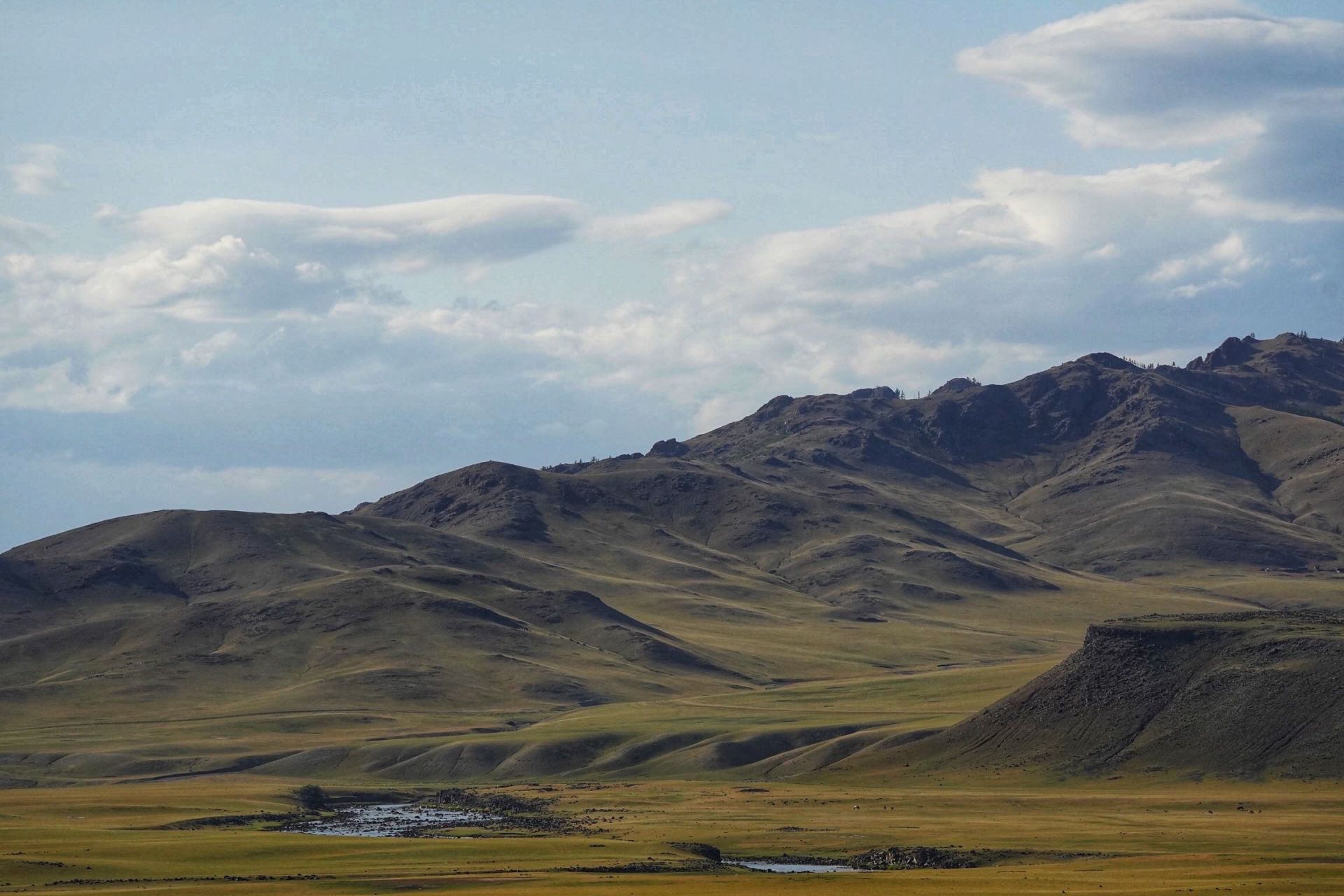 This unique 'Genghis Khan Retreat' encapsulates The Pavilions' twin passions for travel and adventure, elevating the high-end outdoor experience to enormous greater heights, welcoming tourists to enjoy mesmerizing sunny days exploring limitless unspoiled surroundings by horseback, kayak, or on foot; and unforgettable evening immersed in ornamental traditional Mongolian Gers.
Luxury Facilities and Activities
The Pavilions Mongolia defies expectations with its unique depiction of high-end luxury appropriate for individual travelers, honeymooners, and family members, regardless of its isolated location in the unrestrained wilderness of the Mongolian Steppe, 360 kilometers west of Ulaanbaatar. The gers' classic traditional amenities are complemented by extraordinary levels of individualized service more often found in a world-class luxury resort. Hand-pulled noodles, baked pastries, roasted steaks, and fresh fish, as well as plenty of vegan and pescatarian alternatives, are all available during cheerful luxury family-style meals.
Tolgoit Ger Camps in Khuvsgul
One of the many luxurious spots in Mongolia to explore is the Tolgoit camps in Khuvsgul. The Tolgoit Ger camp is located on the western bank of Lake Khuvsgul, dubbed "The Dark Blue Pearl" by locals. Lake Khuvsgul is Mongolia's biggest and Asia's second-largest freshwater lake.
Tolgoit ger camp is positioned on the northwestern bank of the lake to provide travelers with the comforts of a hotel as they enjoy the lake's leisure activities. They can enjoy Mongolian and other cuisines on a daily basis.
You can chill in the wood-fired saunas, have a massage, go kayaking on the lake, or take a trip to Rock Island in the middle of the lake on the antique fishing boat. Enjoy a beverage on the ger camp's deck in the evening as the sun sets across the river. Tourists will also get the opportunity to meet and interact with a reindeer family.
Luxury Facilities and Activities
You can chill in the wood-fired saunas, have a massage, go kayaking on the lake, or take a trip to Rock Island in the middle of the lake on the antique fishing boat. Enjoy a beverage on the ger camp's deck in the evening as the sun sets across the river. Tourists will also get the opportunity to meet and interact with a reindeer family.
You will feel the luxury of the tour when you enjoy the traditional dancing and singing performance in a range of traditional melodies, including "Hoomi" throat singing, while you savor dishes including barbecued legs of lamb or beef dumplings.
Five River Lodge
Five Rivers Camp is located in the well-known and scenic "Olon Goliin Belcher," which suggests "The Basin of Many Rivers," due to the combination of five rivers: the Delgermurun, Bugsei, Ider, and Chuluut rivers, which form the Selenge Murun's headwaters (the biggest river of Mongolia).
The location is influenced by a beautiful and peaceful environment, far outside the bustle of the city. The location is unique because of the numerous rivers and the vicinity of several mountains, including the Khangai Mountains, Khoridol Saridag, and Erchim Mountains. the land provides a perfect experience of luxury travel style to ensure that people have a sense of tranquility, adventure, and seclusion.
Luxury Facilities and Activities
The camp is influenced by a scenic and calm atmosphere. It has luxurious, clean, and pleasant Mongolian yurts and wooden cottages. Mongolian and European food is served and Sauna and hot showers are also available for tourists.
Perfect Vehicle For More Perfect Journey?
As stated above, when you plan to tour Mongolia and you want to travel in luxury, you surely need to look for a perfect vehicle offering comfort and fewer interruptions during your tour. Mongolia, in the whole world, has so many things to explore.
These Mongolian adventure explorations include Mongolian culture, Mongolia landscapes, Gobi desert, Altai mountains, sand dunes natural wonders, beautiful destinations, dinosaur fossils, National Parks, ancient monasteries, ancient capital (Karakorum), and Mongolian life.
We recommend you to go for premium vehicles Toyota Landcruiser 76 with manual transmission and Toyota Landcruiser Prado with automatic transmission for your journey across Mongolia. Both of these vehicles are promising for a luxury and comfortable adventure tour across Mongolia.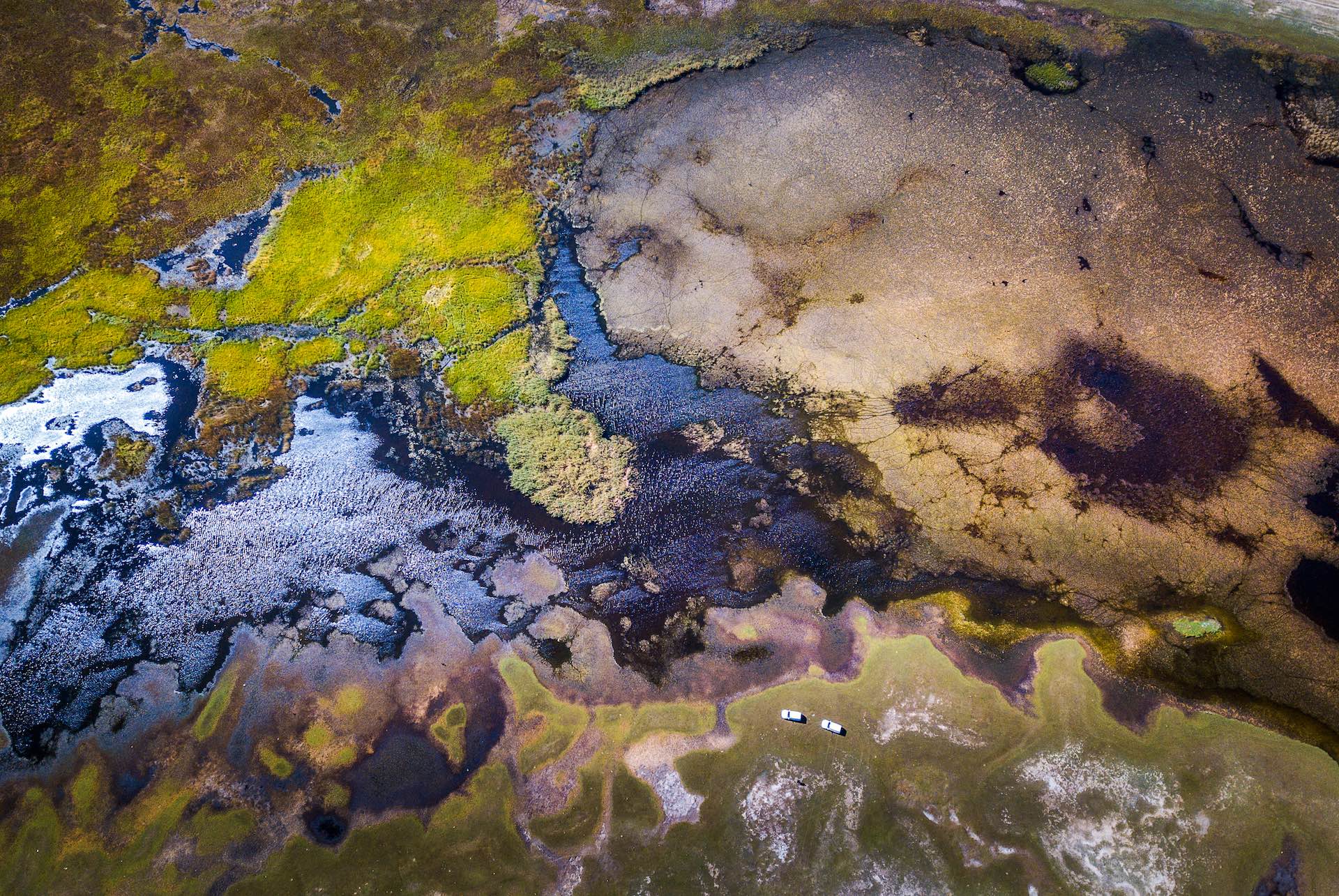 The Landcruiser 76 has a rooftop that helps tourists with their storage of cargo and other stuff. Both the vehicles are proved to be excellent for long-distance travel as well as off-road travel. It is important to note that your journey will mostly include off-road travel to reach scenic destinations, so choosing a vehicle stated above can be proved very helpful in Mongolia.