Why Toyota Landcruiser and UAZ Patriot are the best cars for any trip across Mongolia
Mongolia As a Trip Location
Despite the significant growth in international travel, Mongolia has remained one of the few fascinating places that have escaped the trampling boots of thousands of travelers. An attractive spot for those looking for a unique combination of ancient landscapes and nomadic culture, almost disappeared elsewhere in the world, Mongolia has held on to the antique ways while sampling the new. So, Mongolia's nomads have retained their traditions since the days of Chinggis Khan's empire. In contrast, services and facilities for travelers have taken significant strides to improve the service and quality of infrastructure. As a result, a trip to Mongolia – the land of spectacular scenery and remarkable history - is a unique experience unlike any other. Travel Mongolia for an exciting experience. Mongolia is a great choice to visit when it comes to tourism in Asia.
Key Facts to know for your Mongolia Tour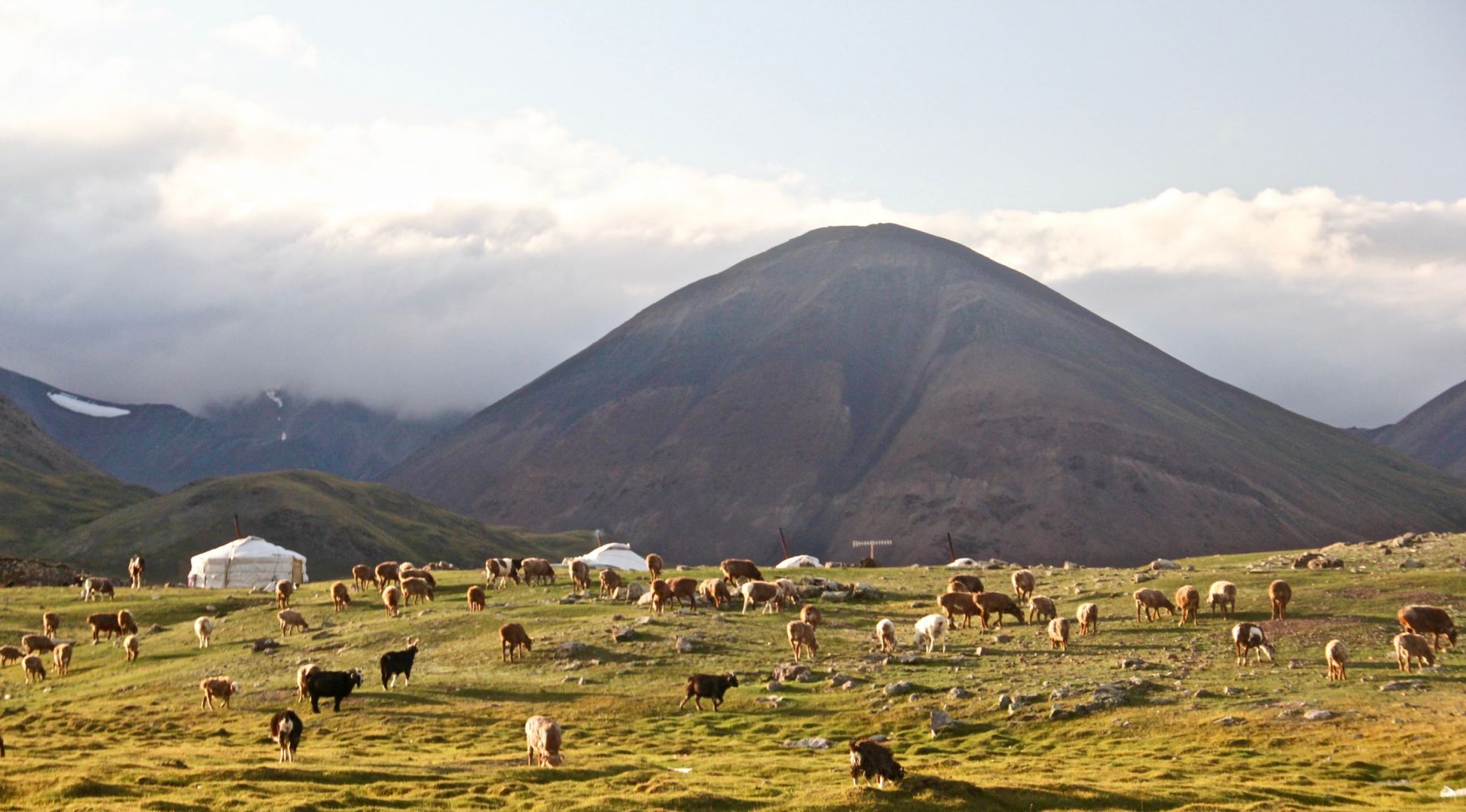 Location
You can visit Mongolia in the center of the Asian continent between two giant neighbors, the Russian Federation and China.
Area
1566500 sq. km
Average altitude
The average altitude is 1580 meters above sea level. Mongolia's capital, Ulaanbaatar, is 1350 meters above sea level.
Landscape
There are mountains dominating two-thirds of the country. So, nearly 8% of the territory is engulfed by forest, and most of the landscape is broad with grasslands, plains, and desert.
Climate
The Mongolian climate is continental. So, the coldest month is January, and the temperature drops anywhere from -25 to -40C. Therefore, the hottest month is July, and the temperature shoots to anywhere between 20 and 30C. The average annual precipitation is 200-220 mm.
Sunshine
Mongolia is a remarkably sunny state. There are over 250 sunny days a year, and this aspect makes Mongolia the "Land of Blue Skies". So, at night you can notice a fantastic display of stars.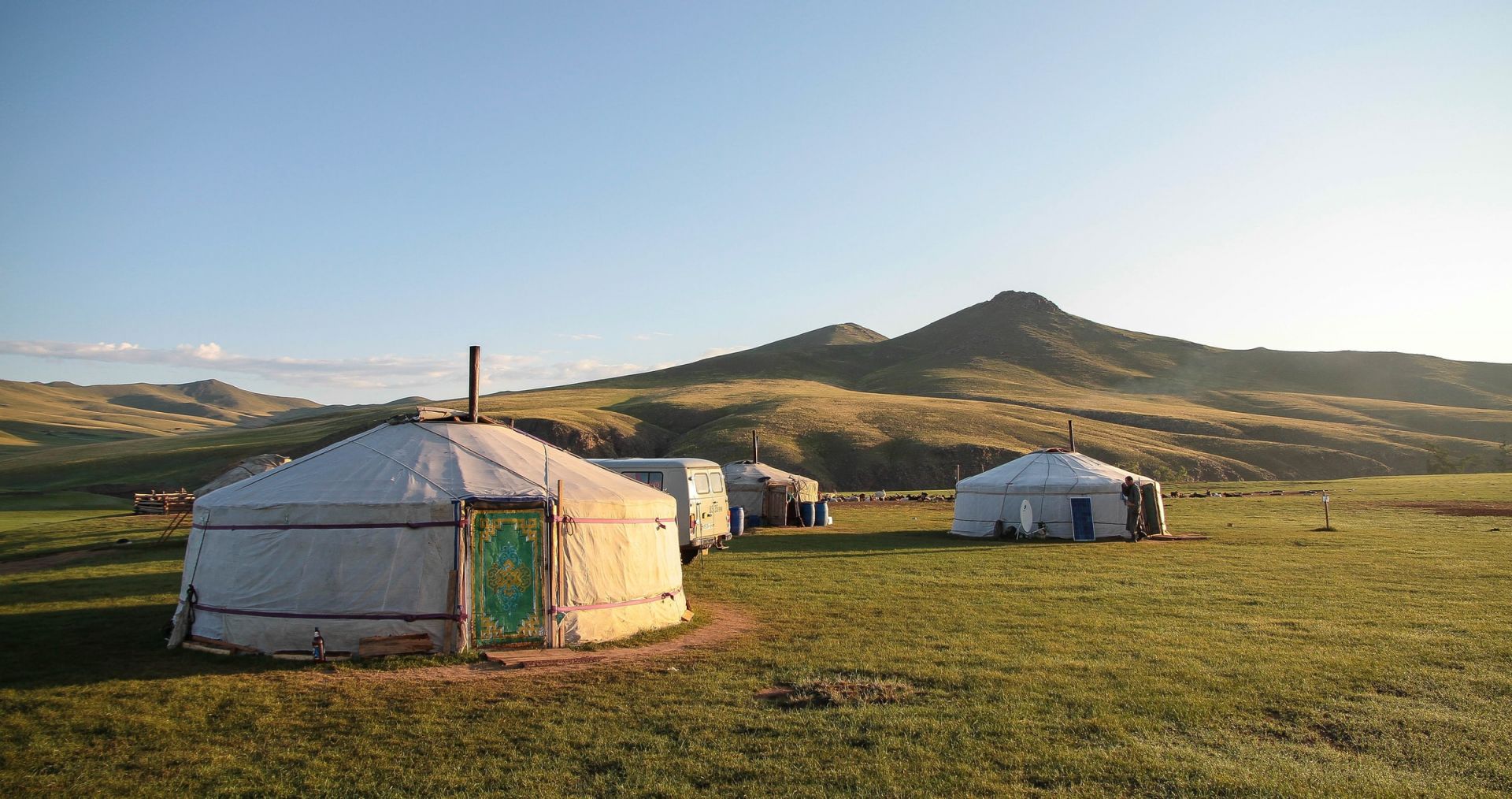 Tour Operators
There are a lot of local tour operators available in Mongolia. So, get in touch with them via a reference of online links. You can visit Mongolia for a variety of Mongolia Tours and ancient landscapes. So, you can join a small group as well for visiting the mountains.
Small Group Tours in Mongolia
Small group tours are a norm when it comes to Mongolia Tours. These are easier to be managed by the operators and are generally enjoyed more by people in abundance.
Understanding Local Culture on Mongolia Tours
Nationality
The nationality is Mongolian with a variety of ethnic groups. Visiting the countryside is a primitive experience. You can search the local residents for assistance.
Population
The Mongolian population is over 3 million. So, about 60% of the population is below 25. The capital is Ulaanbaatar. It has about 1 million residents. Search a local guide for guidance regarding trip destinations.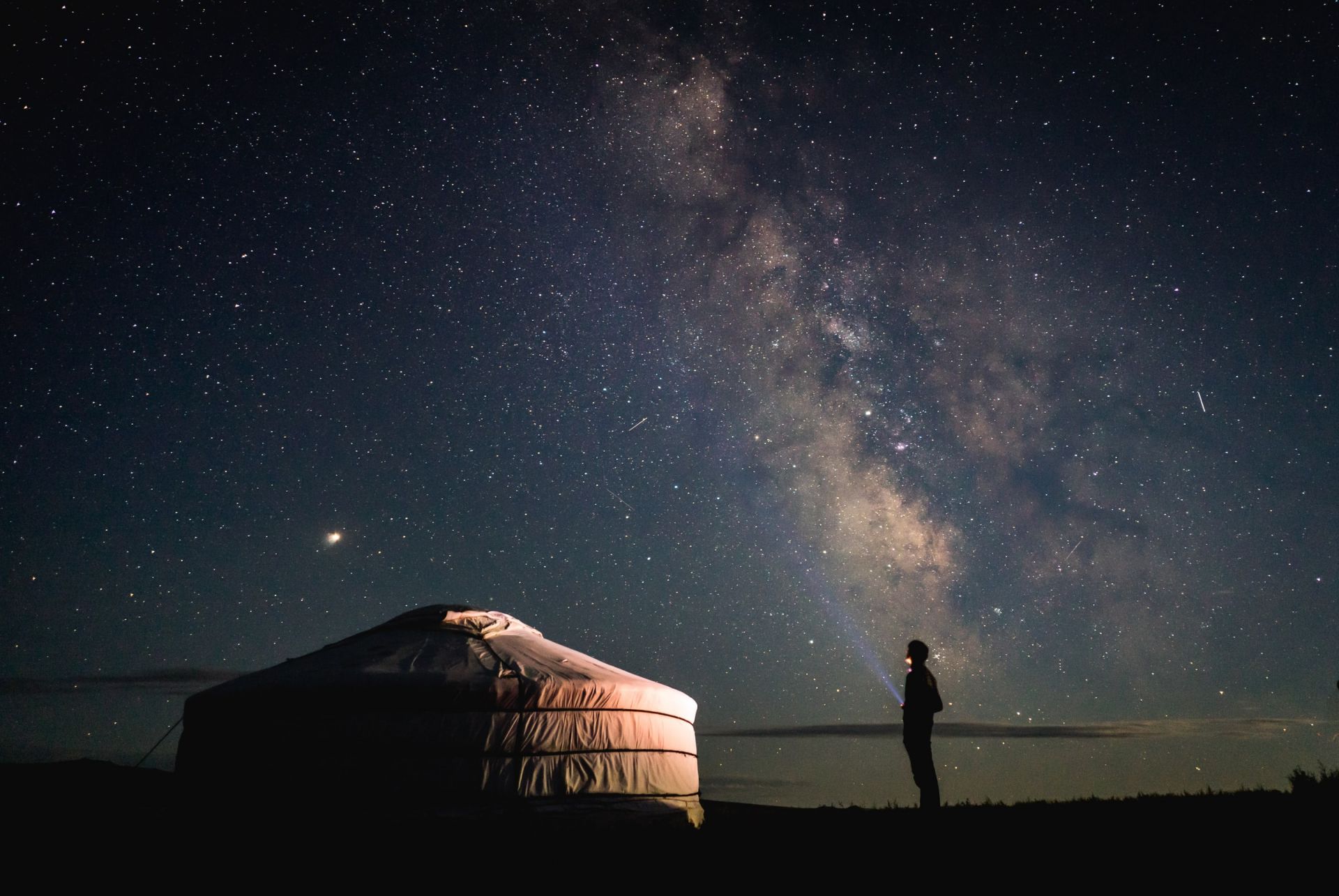 Languages
The official tongue is Mongolian (Khalkha Mongolian), spoken by 85% of the population. The rest is 15% speaking Kazakh and Tuvan.
Religion
The main religion of Mongolia is Buddhism. There are a minority of believers in Shamanism, Islam, and Christianity.
Government
The country has a parliamentary government with a President. So, the president is elected by the general election. Hence, Parliamentary and Presidential elections are held every six years.
Administrative subdivisions
Mongolia has 21 provinces called Aimags. The Aimags are then divided into smaller regions called Soums.
Currency
In Mongolia, there is no limit on foreign currency and cheques.
Civilization
In Mongolia, pastoralism is the primary livelihood of rural communities, while Ulaanbaatar is the country's urban center.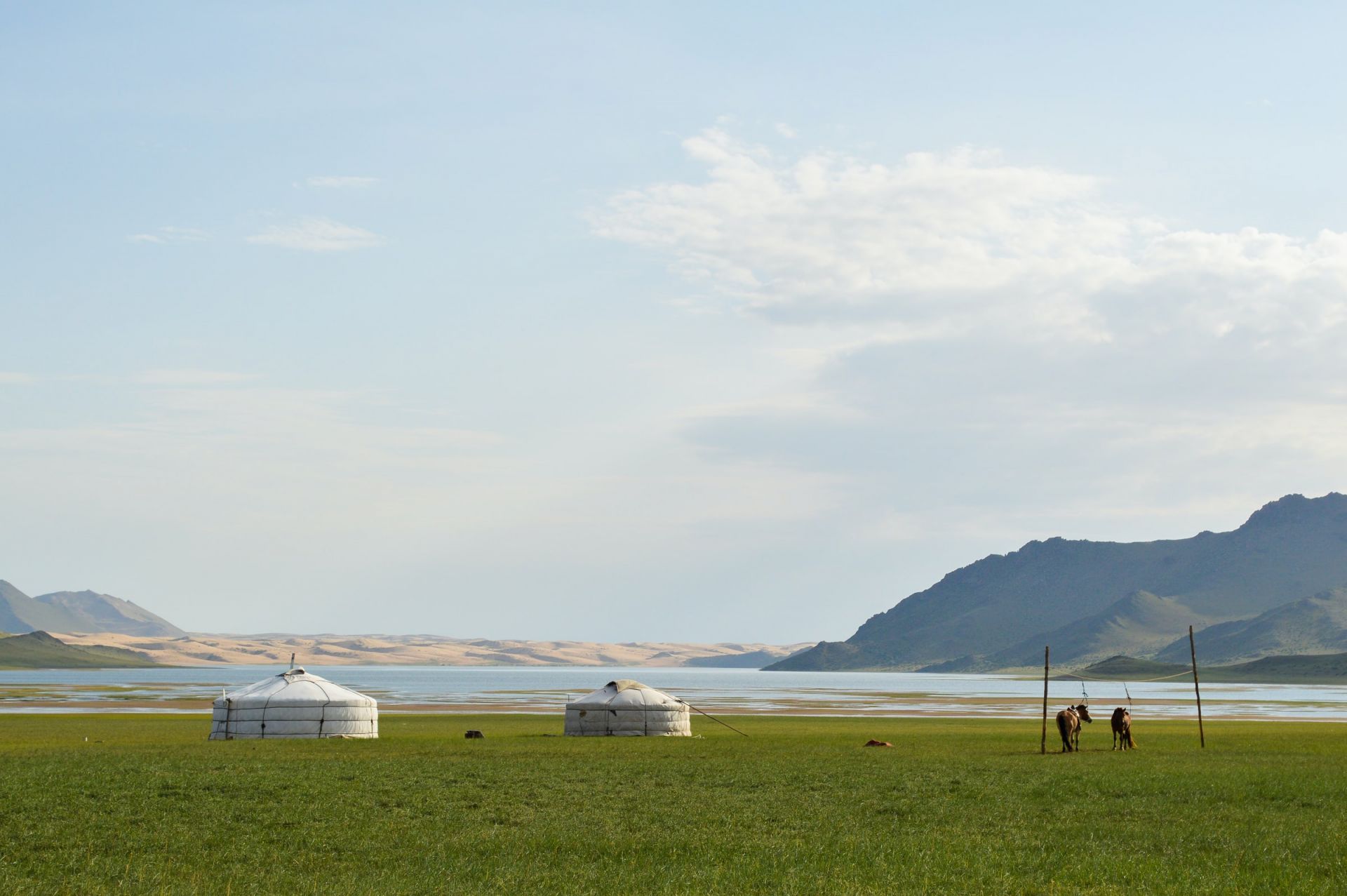 Internet & Electricity on a Mongolia Tour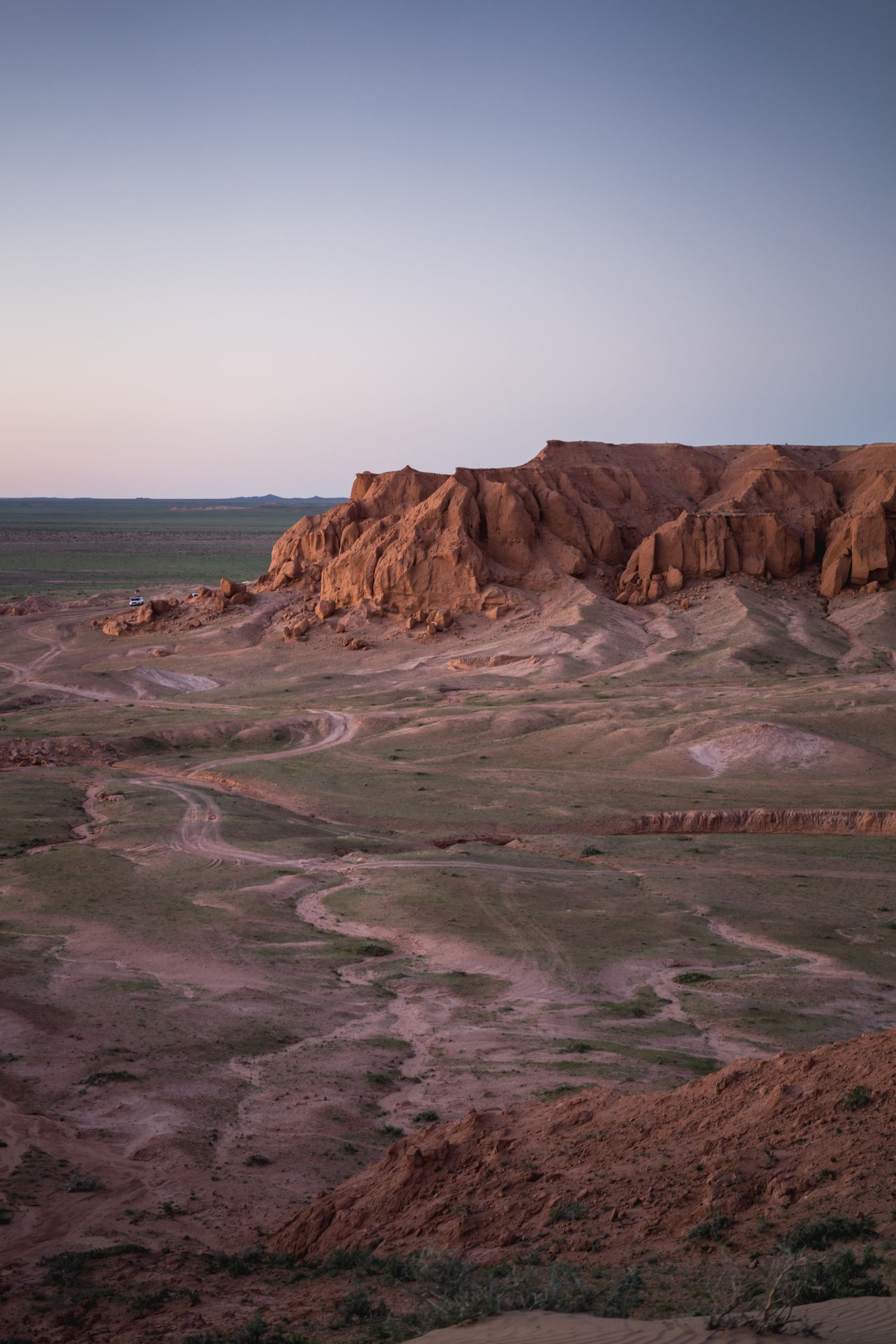 Internet Availability
In Ulaanbaatar, there is no issue connecting to the internet. So, there are plenty of internet cafes. Therefore, most hotels have business centers that include internet facilities. Outside the city, you can connect only in the provincial capitals. Unless you are going on a remote journey, you will go to a provincial capital on average one time every three to four days. Online availability of operators and tour guides is essential for Mongolia tours and group tours. You can find the best tour operators in the Capital destinations.
Electricity
The Electricity in Mongolia is 220V. It is the same as in the EU. The sockets are mostly two thick or, at times, thin, rounded pins. The standard plug fitting is not present in the country, and you might find various sockets. So, bring a multi-pin adapter. The supply of current in the countryside is not stable, so we highly recommend that you bring sufficient batteries to run your equipment for 2-3 days without having to charge.
Adventure Tours in Mongolia
Mongolia travel destinations incorporate adventure and exhilaration. Central Mongolia provides a wonderful country experience. Also, in Central Mongolia horse riding is a must. A memorable tour is guaranteed with an amazing adventure. There are local tour companies to help you secure a wonderful trip. Mongolia is a stunning country with rich Mongolian Culture. You can connect with mountain ranges, authentic experiences, cultural experience and real adventure. The horse riding tour will give you a wonderful time. A lot of independent tourists recommend a horse riding tour. There are various tour packages you can find for your individual Mongolia tour. So, choose wisely from the list of tour packages which fit your needs the best. People have been in favor of an independent Mongolia tour for privacy, personal pacing and time management reasons.
Toyota Land Cruiser is the Perfect Road Trip Car
Toyota Landcruiser Progress In Different Models
Toyota Landcruiser 76
(5 seater manual transmission)
The 76 is a rugged 4x4 yes, much in the Defender way. It is however a very old design, with the resultant shortcomings.
Pros:
Good for tough drivetrain, with the exception of the gearbox
Diff locks front and rear
No nonsense engine that will drink anything and go forever if looked after.
Cons:
Leaf spring rear suspension
Interior space is limited, especially rear seat leg room
Automatic front hubs don't last
Engine is slow and not very fuel efficient.
On road handling is average
Gearbox is not so good unless some changes are made.
Crash protection probably not on par with more modern offerings. Front seats can be better.
Landcruiser 79 Double Cab Pickup
(5 seater manual transmission)
It is a Japanese work horse that's been a favorite with Australian farmers, fleets and mining companies since it was created in 1984. The 2019 Toyota Landcruiser 79 Series GXL (double cab) continues to play hard, but work harder.
Pros
very reliable
good towing capacity
plenty of load carry capability
Cons
lots of engine noise
feels archaic
bad turning circle
Landcruiser Prado
(automatic transmission with comfortable interior)
The Land Cruiser Prado is one of Toyota's work that have stood the test of time. It's also one of the more affordable luxury SUVs you can find, so you really can't go wrong with buying it.
Pros
Renowned Toyota reliability
Robust powertrain selection
Outstanding off-road prowess
City driving excellence
Simple yet sophisticated styling
Comfy and luxurious cabin
Impressive safety
Cons
Gas variant is a guzzler
Height affects ride quality
Cramped third row
Explore the world of Mongolia with the excitement of sightseeing, interesting artifacts, vacation plans and hiking. Mongolia Tours are vital when it comes to ancient exposure.
Why is the Toyota Landcruiser the Perfect Road Trip Car?
Whether you select the base Land Cruiser or Heritage Edition, Toyota's Land Cruiser has the amenities and performance features you need to make every tour better. Here are three reasons why Toyota Land Cruiser is the perfect road trip car.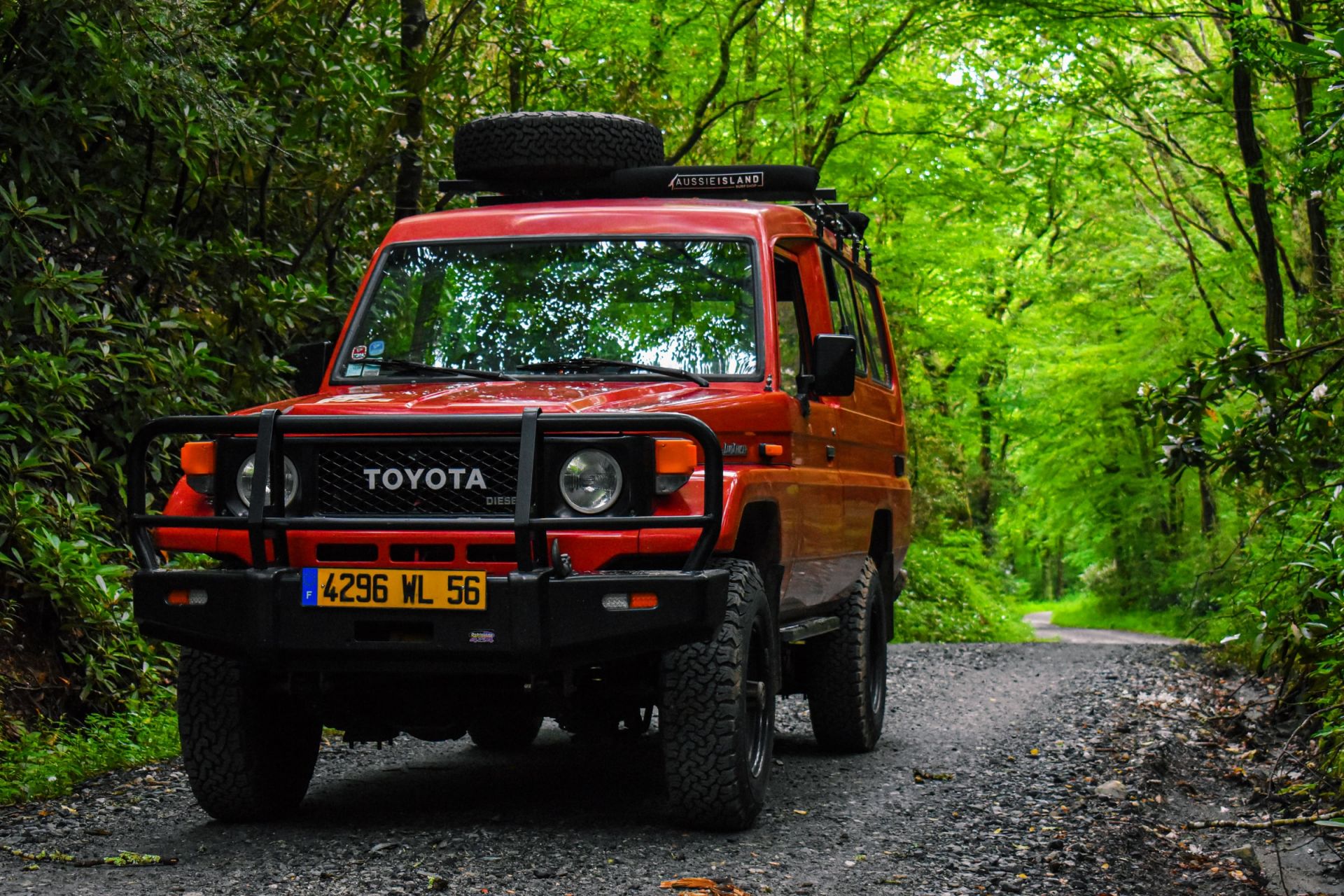 Interior Features
The Toyota Land Cruiser gives comfortable seating for eight. The cabin has high-end finishes and lots of storage cubbies, perfect for carrying odds and ends on a distant ride. The interior holds comfort features such as a power sunroof, leather upholstery throughout, four-zone automatic climate control and power heated/ventilated front seats. So, the second-row is a 40/20/20 split-folding bench. It is roomy enough for even the tallest passengers. And then, the third row is a 50/50 split-folding seat. The Land Cruiser has sufficient cargo space to carry everything needed on road trips. Therefore, cargo volume is 16 cubic feet behind the third row, increasing to 41 cubic feet behind the second row.
The Standard infotainment features in the 2-2- Land Cruiser incorporate Bluetooth connectivity, Android Auto, Siri Eyes Free, hands-free phone, advanced voice recognition, Apple CarPlay, wireless charging, satellite radio, several 12-volt auxiliary power outlets, integrated navigation, a responsive 9-inch touch screen display, and a 14-speaker JBL audio system. In addition, there is a 120-volt AC power outlet in the cargo area. So, if you have youngsters along for the ride, be sure to check out the available rear-seat DVD entertainment system, including wireless headphones, two 11.6-inch screens, RCA jacks, HDMI input, and remote control.
Power and Performance
The standard engine in all Land Cruisers is a 381 horsepower 5.7-litre V-8 engine that produces 401 pound-feet of torque. The standard eight-speed automatic transmission incorporates logic for sequential shift mode and uphill/downhill. So, full-time four-wheel drive is standard on all models and has active traction control and a Torsen limited-slip center differential with a locking feature. The Land Cruiser gives a smooth ride due to its independent double-wishbone front suspension.
So, if your road trips take you off-road, use the Land Cruiser's Multi-terrain Select and Crawl Control (CRAWL). So, CRAWL has five selectable drive modes. Each automatically adjusts the brake and throttle to give you maximum traction in challenging conditions. Therefore, if you need to tow a boat or trailer on your road trips, the Land Cruiser will do the job. Properly equipped, the Land Cruiser has a maximum towing capacity of 8,100 pounds. So, every Land Cruiser is equipped with an integrated towing hitch receiver and wiring harness with 4- and 7-pin connectors.
Safety Features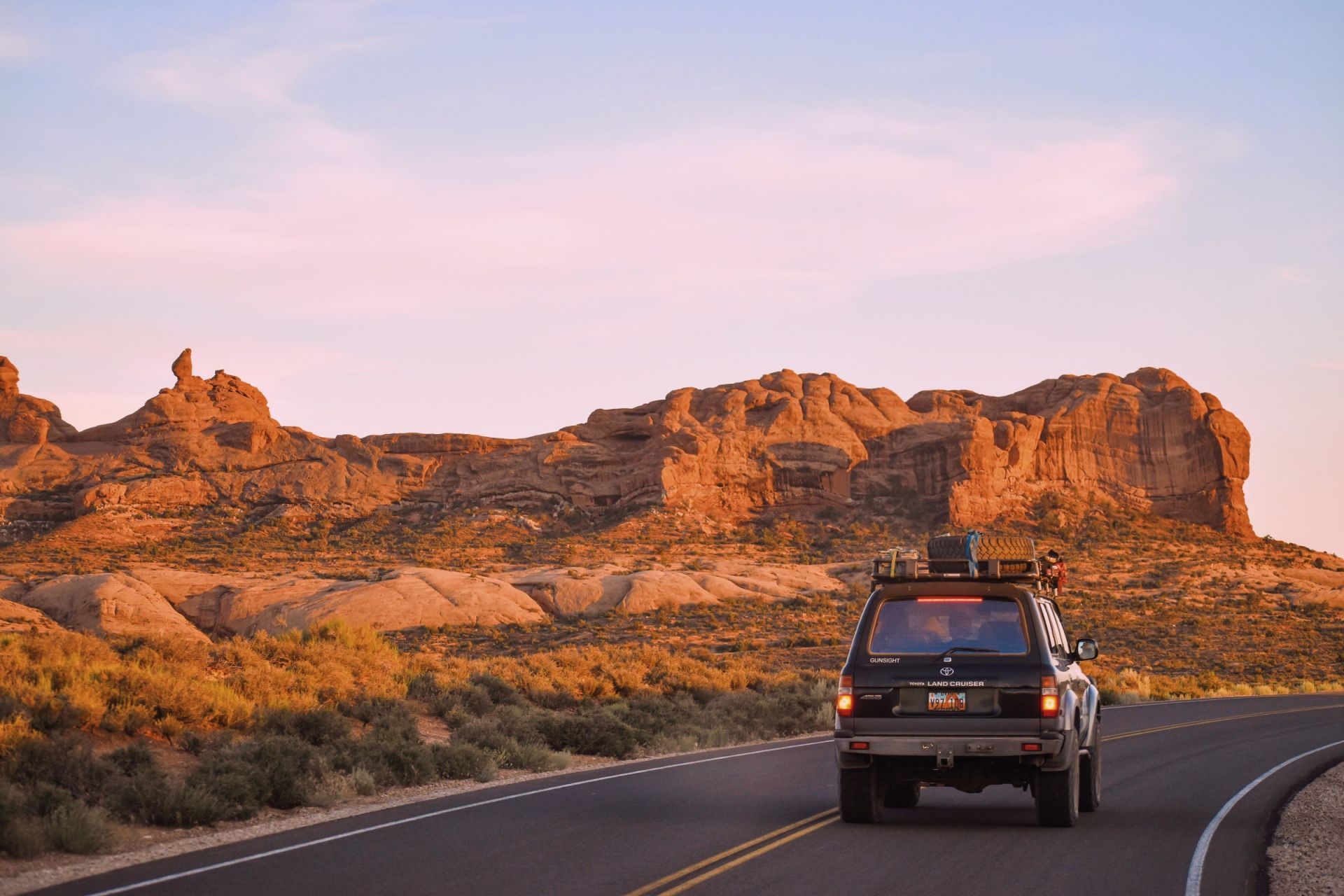 The Land Cruiser is equipped with a bevy of safety features. Every model includes advanced airbags, LATCH anchors and tethers, a 360-degree camera, forward-collision warning, automated emergency braking, lane-departure warning, blind-spot monitoring, rear-cross-traffic alert, front and rear parking assist, LED headlights, rain-sensing windshield wipers, stability control, traction control, and brake assist. The standard Toyota Safety Sense P package also adds pedestrian detection, lane departure alert, automatic high beams, and dynamic radar cruise control. In addition, you can feel secure no matter how far you roam with Toyota's Safety Connect features, including emergency assistance, stolen vehicle locator, roadside assistance, and automatic collision notification.
UAZ Patriot as the Ideal Road Trip Car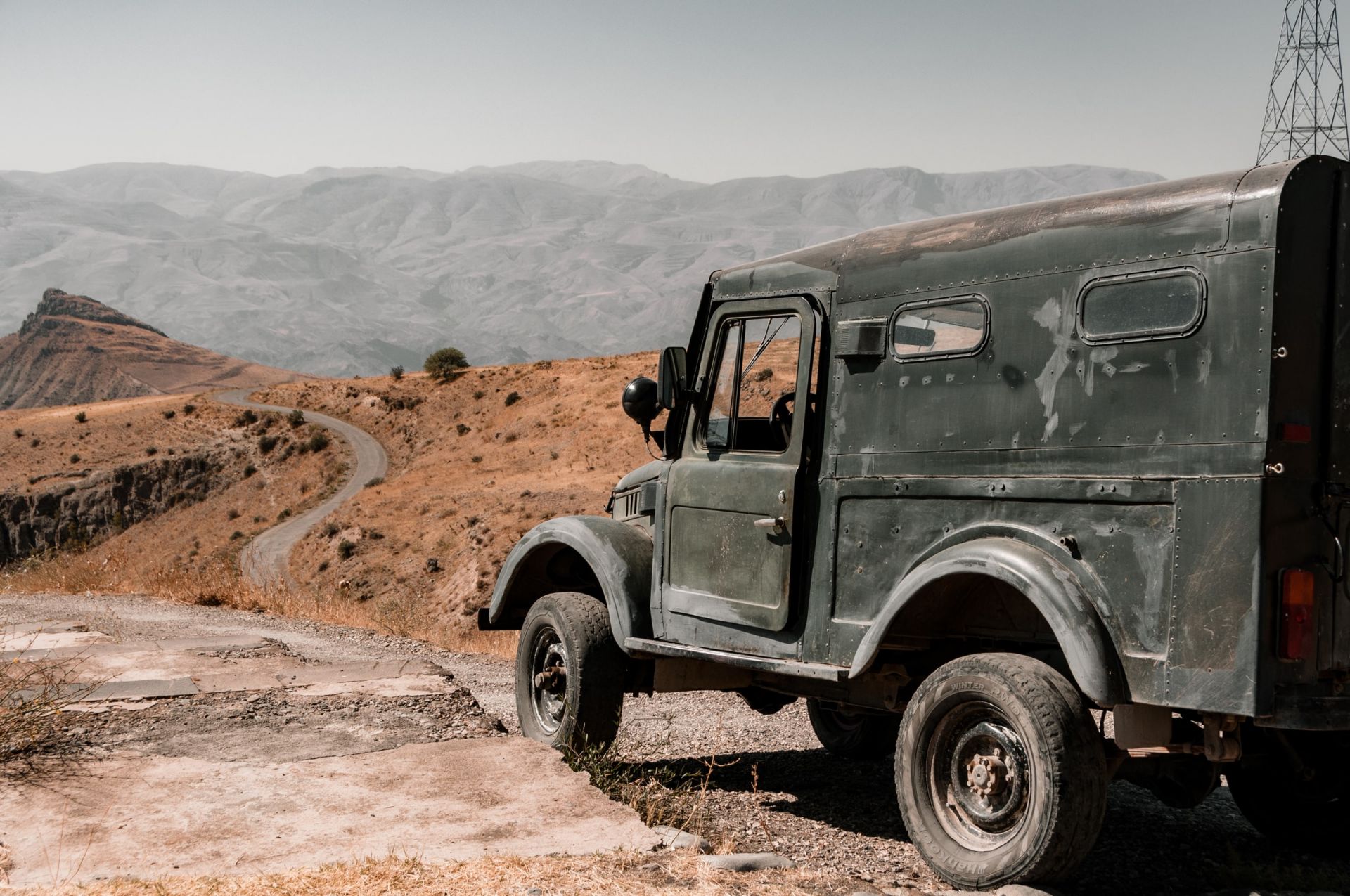 It is not known why the most famous model from Russia's leading manufacturer of off-road vehicles, UAZ, is named the Patriot. Perhaps it is due to the company first appearing in Ulyanovsk during World War II as a maker of trucks and SUVs for the Red Army. So, not unlike the American Jeep brands, UAZ is something of a patriot itself. And like Jeep, this off-road brand provides a loyal group of owners both on and off-road, conquering nature and heading to the most remote corners of the vast Russian wilderness.
UAZ Progress
Although it is one of the newer models to come out of the Ulyanovsk Automobile Plant, 550 miles east of Moscow, the UAZ Patriot has been in production for 13 years. While it is barely the most advanced UAZ on the road, it has updated it from year to year. This has been done via improving quality in equal measure and addressing complaints.
Apart from restyling and technical improvements in 2014 and 2016, the Patriot's design has stayed mostly unchanged. The debut was in 2005. So, changes over the years included new lighting, an updated grille, and a new front panel in the cabin.
Why is the UAZ Patriot the Ideal Road Trip Car?
Inside the Patriot, the changes are minimal. There are solid grab handles in the corners of A- and B-pillars aid with ingress and egress. So, the passenger must keep their hands to themselves on the road, rather than blocking the driver's view. Therefore, invisible to the eye but not the ear is the extra noise insulation in the firewall and fenders, which reduces engine and road noise.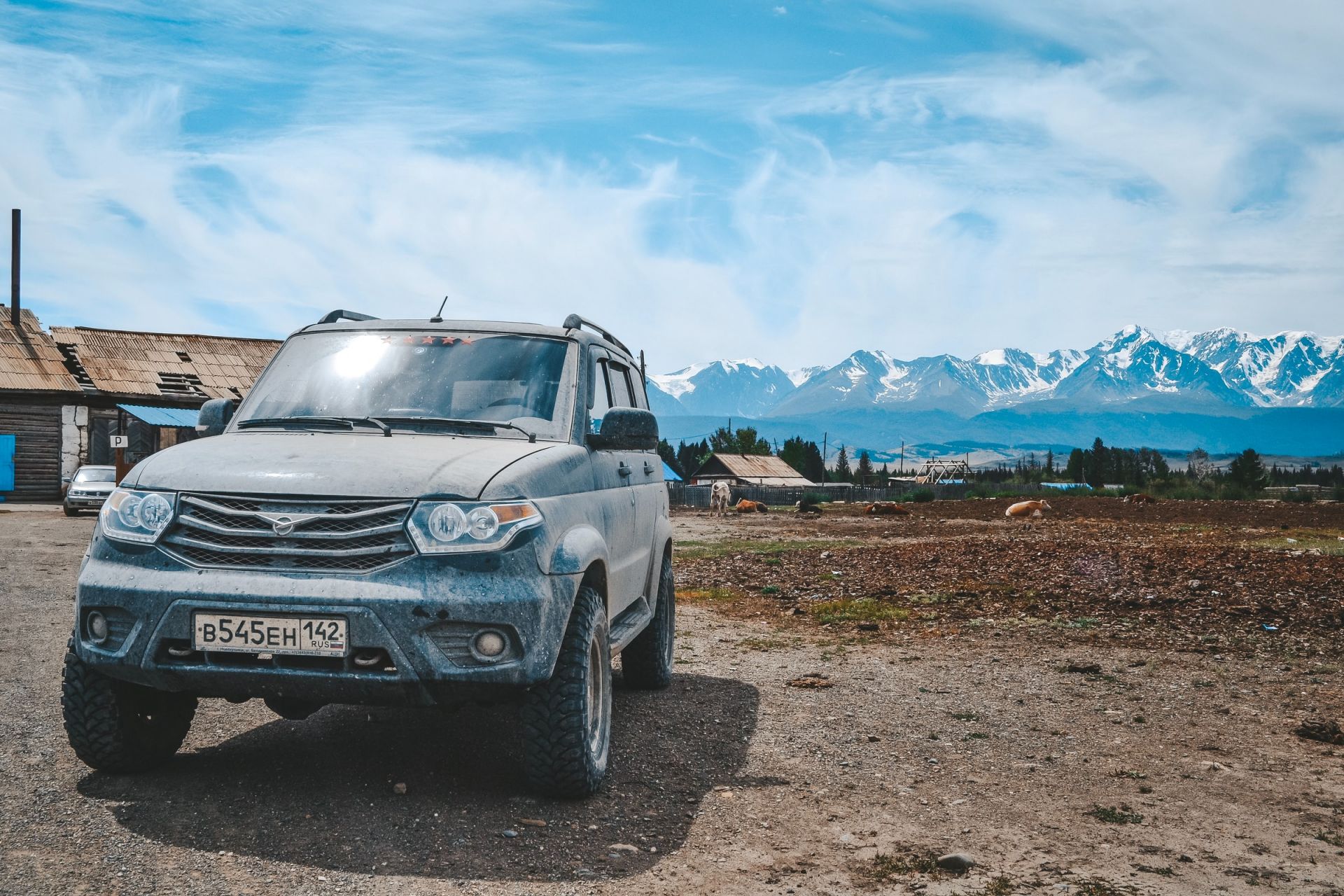 1- Additional Sound Deadening
The additional sound deadening assists with stones bouncing into the wheel wells and the rumble of the BFGoodrich rubber, but the Patriot's more powerful engine and torque engine is hard to hide. So, this new setup packs 150 horsepower and 173 pound-feet of torque from a 2.7-litre four-cylinder and is borrowed from the Profi truck. Hence, this is essentially an upgraded version of the pre-facelift Patriot's engine, which is now relegated to fleet duty.
2- Powerful Engine
The "new" engine contains an extra 15 hp and 13 lb-ft of torque due to new pistons, heat-resistant exhaust valves, tweaked engine timing, a new cylinder head, and a compression ratio that's been bumped from 9.1 to 9.8:1. So, there's also a double-headed exhaust manifold, which UAZ refers to as "a spider."
3- Perfect for Off-Road
But in reality, these tiny performance changes do not show the significant changes under the hood. There is a drop in peak torque from 3,900 rpm to just 2,650 rpm. Lastly, the Patriot drives great and confidently from middling revs, tugging perfectly well off-road in second and even third gear at very low speeds. So, it overcomes many serious obstacles not only in low-range but even in rear-wheel drive.
4- On-Road Strength
Dynamics on-road has progressed. With the latest engine, overtaking is more effortless. The Patriot's previous four-cylinder took around 20 seconds to reach 62 miles per hour. On the contrary, the updated model can do the deed in a far more reasonable 12.7 seconds. So, that's despite weighing in at over 2.1 tons. It's a very impressive improvement.
There is even better news for drivers who want to go even further into the countryside. The Company UAZ is coming up with a bi-fuel version of the Patriot, with the ZMZ Pro engine from its Profi pickup trucks. So, the result of such a move would be a Patriot that could travel 50 per cent further before refueling than a petrol-only model.
Therefore, alongside the new engine, UAZ upgraded the Patriot's clutch for improved reliability. Hence, it is lighter and easier to control and reduces NVH. So, a five-speed manual transmission is also a new addition to the modernized Patriot.
Final Words
It is excellent if you like hunting, fishing, or just escaping the crushing reality of civilized life. You should consider the updated Patriot if you passed on the previous version – the current SUV is the best in many years.
More About UAZ Patriot
The Patriot does not feature a six-speed box, particularly missed on paved roads. But UAZ is better with the five-speed. In addition, the company accepts that the previous Patriot transmission's throws were too long and the gear lever vibrates too much. So, to address these issues, the company changed the solid gear lever with a multi-piece setup that included an integrated damper to reduce vibrations. Hence, throws are shorter than before, while slotting the lever into the gate is a more fulfilling experience.
The considerable change for the Patriot is the latest front axle and steering assembly. Along with the sturdier engine and upgraded transmission, the Profit-sourced axle contains a firmer framework on the steering rack and a powerful damper to isolate the wheel from imperfections in the road. So, this particular addition can be retrofitted to older Patriots, as well. It is a worthwhile improvement since the latest elements make it more controllable and easier to drive a vehicle. Therefore, instead of struggling to keep the car straight, it needs only minor course corrections. In addition, there is a tighter turning circle for you to boot.
UAZ also changed the suspension, softening the rear springs by six per cent, tweaking the shocks at all four corners, and fitting a thinner 18-millimeter rear sway bar rather than the previous Patriot's 21-mm setup. The aim was to make a softer, more comfortable ride, but UAZ managed it without significant increases in body roll.
Overall Analysis
Overall, the updated Patriot is more in line with what buyers expect of an SUV. The 2019 model is more powerful, has additional torque, and both rides and handles better. It's also more durable, with galvanized door hinges and thicker, more rigid steel that's more resistant to corrosion—speaking of rust, a unique 3M adhesive coats the seams before they're primed and painted, keeping oxidation at bay. But, of course, that paint and primer are new, too. According to UAZ, the Renault-Nissan-Mitsubishi Alliance uses the same stuff.
That doesn't mean there aren't severe quality issues that need to be addressed. Fit and finish are disappointing, and the quality of the plastics in the cabin is also poor. The seals for the tailgate also need to be improved. There's nothing to keep the cargo compartment isolated despite a new sealer for the doors, so dirt and moisture get into the trunk while driving.
Best Camping Gear with your 4x4
It is a great idea to book a rooftop tent or a camping gear set with a ground tent, together with your car. We can provide you with leads on where to find all the essentials needed for a safe and fun trip in Mongolia.
TRAVEL MONGOLIA RESPONSIBLY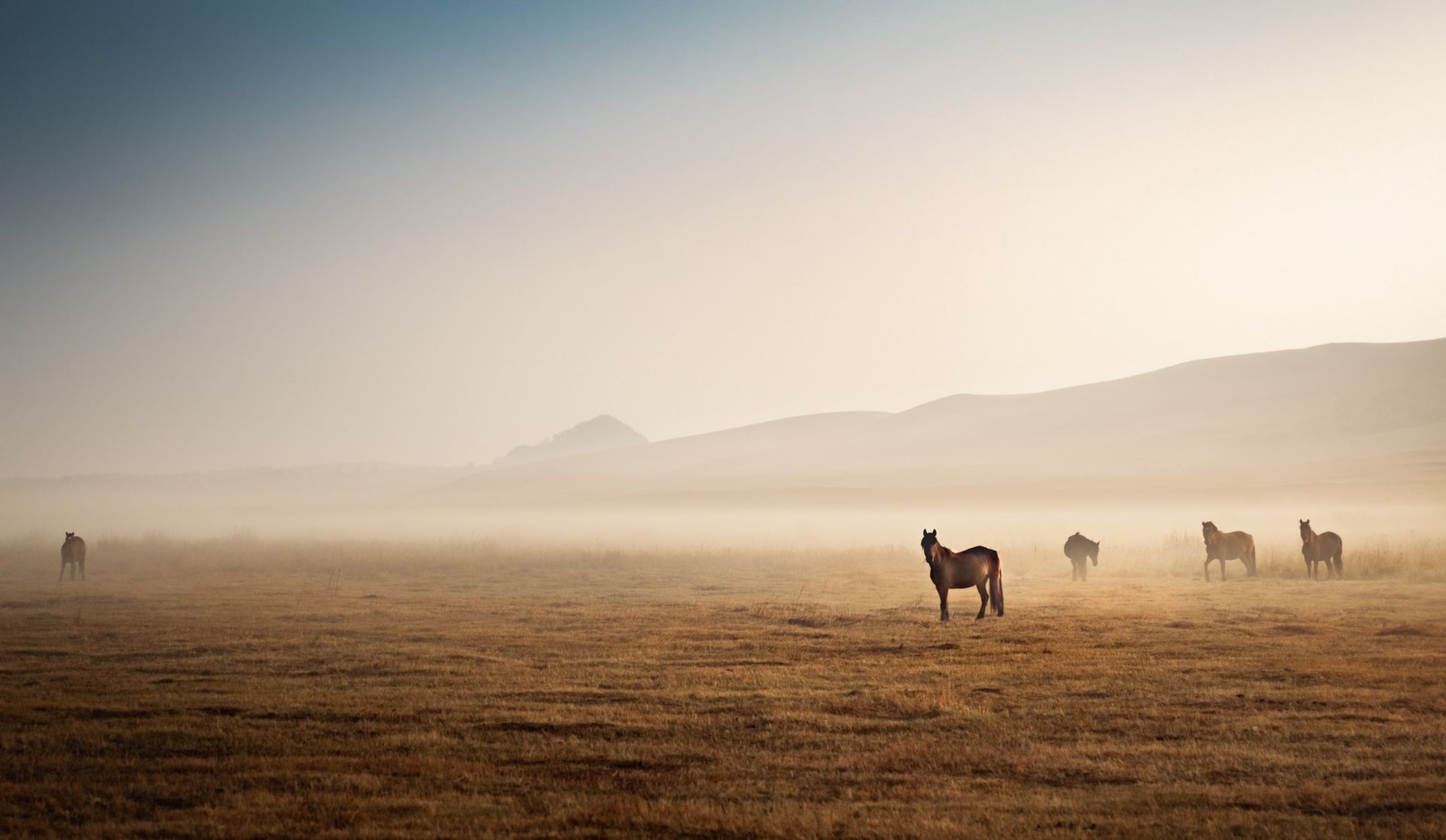 Mongolia could use your help. With the world's most fragile environments and the last of the great horse-based nomadic cultures, Mongolia's rarity has been through the centuries primarily because of the state's remoteness and isolation. So, due to rapid development and ongoing exploitation of her natural and cultural resources, Mongolia's ecology, the wildlife, and the traditional nomadic way of life are continually being impacted in negative ways. Therefore, we have created the following principles to travel Mongolia responsibly to reduce the impact. For your Mongolia tour be responsible. Private tour or not, decency should not be compromised. Private tours in Mongolia to Gobi Desert have been getting quite popular for a memorable trip.
1. Take only photos and memories, leaving only footprints.
Your guide is responsible for ensuring that all trash and trash is in a bag for proper disposal. Please use the attached trash bag and trash can. Central Mongolia and Northern Mongolia are rich in culture. So, be responsible for a private tour as well. Some people on private tours lose the ethic which is normally observed in a group tour. This is why everyone going on private tours in Mongolia should respect the space they visit.
2. Antiques and archaeological treasures are often not protected in Mongolia.
Often in many cases, they may be exposed to the built initially or found element. It helps to enjoy the fun of future generations by emptying them and touching them. Some artifacts, especially painted or fabric and paper, are fragile. Skin oils and acids are very harmful to them.
3. Respect local traditions, customs and nomadic hospitality.
Suppose you are traveling in Mongolia and staying with a nomadic family. In that case, some of the travel fees include groceries, cash and other items needed to offset the resources provided by the group while staying with the family. It already includes the fees used to provide the family with the essentials. In Northern Mongolia, show respect and be kind to your hosts, no matter what your travel destination is. Independent travelers in a small group are well aware of this ethic.