Best Ger Camps in Mongolia
Three Camel Lodge- Mongolian Ger Camp
Three Camel Lodge, located in the midst of the Gobi, provides a sophisticated twist on the conventional nomadic lifestyle. It is an eco-camp example of historical and ecological sustainability and is one of National Geographic's Distinctive Lodges of the World.
The 40 luxurious Ger camps unlike other camps are warmed by the wood-burning stove and have en suite bathrooms with a bathroom, basin, and shower. Wood-carved furnishings, woolen carpets, camel-hair beddings, and Mongolian felt footwear and bathrobe can be found in the rooms.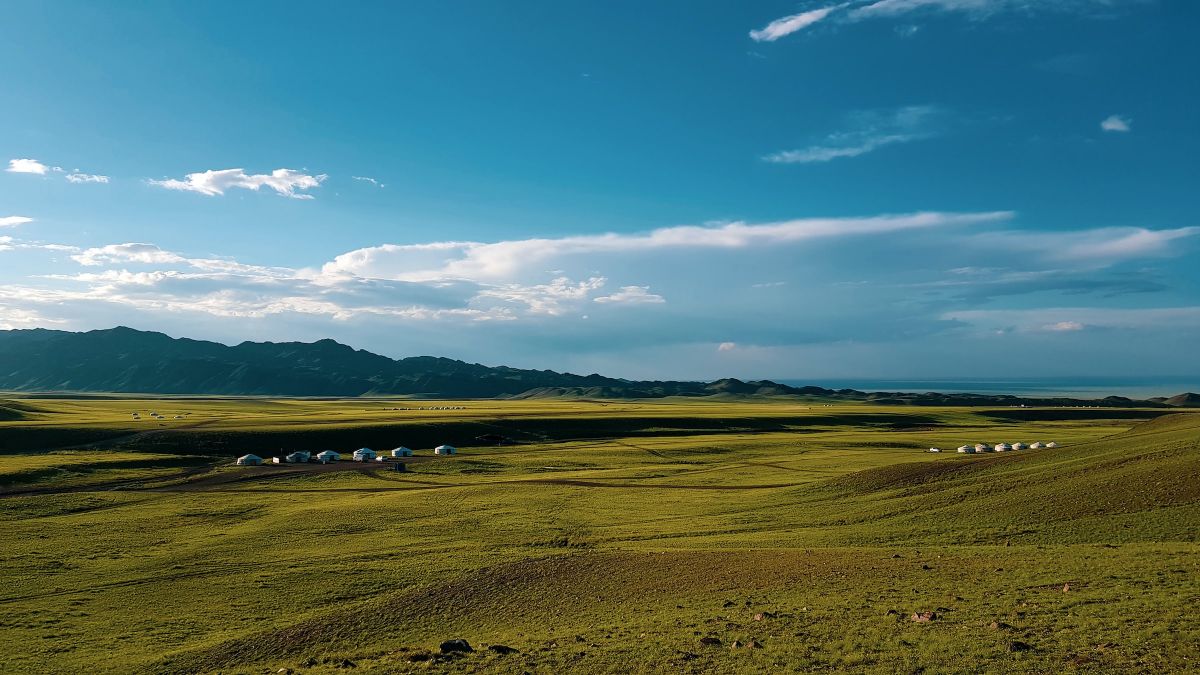 Traditional-style Mongolian cuisine is served with Western staples at this restaurant. The dining area and Bar, built in the form of a Mongolian Buddhist temple, is a center of activity in the afternoon and at night, while the Screening Room shows discussions, documentaries, and movies on Mongolia's history, cultures, and ecology.
The lodge accommodation includes 40 luxurious Gers, each with its own private showers, complete with a shower, sink, and eco-toilets. There are two particular Gers that can accommodate folks who require a lot of space.
The Khubilai Ger, which has two bedrooms, with comfortable beds, single and twin beds, connected by a bathroom, is ideal for families, while the Genghis Ger has a lounge space in regards to the bedroom. All Gers do have a southward-facing doorway, as is customary in Mongolia.
Read out blog for essential information before visiting Mongolia.
Activities
Guests can participate in a variety of expeditions offered by the resort to see the isolated Mongolian terrain and wildness. Hiking, riding, stargazing, night singing, dancing performances, and encounters with local nomads are among the activities available.
Location
https://goo.gl/maps/3SbDAp1tEm7zg7yD9
Munkh Tenger Ger Camp
Munkh Tenger Ger Camp, located in the Karakorum, is a traditional Mongolian camp as well as a famous location for touring the Orkhon Valley and the Mongol Empire's old capital. It has 24-hour electricity, WiFi, and clean running water, unlike many camps.
The camp's accommodation includes 40 warm, pleasant ger camps for guests with traditional furnishings, soft fabrics, and a wood-burning fireplace that can welcome up to 140 people. The majority of guests utilize a shared restroom with toilets and a shower.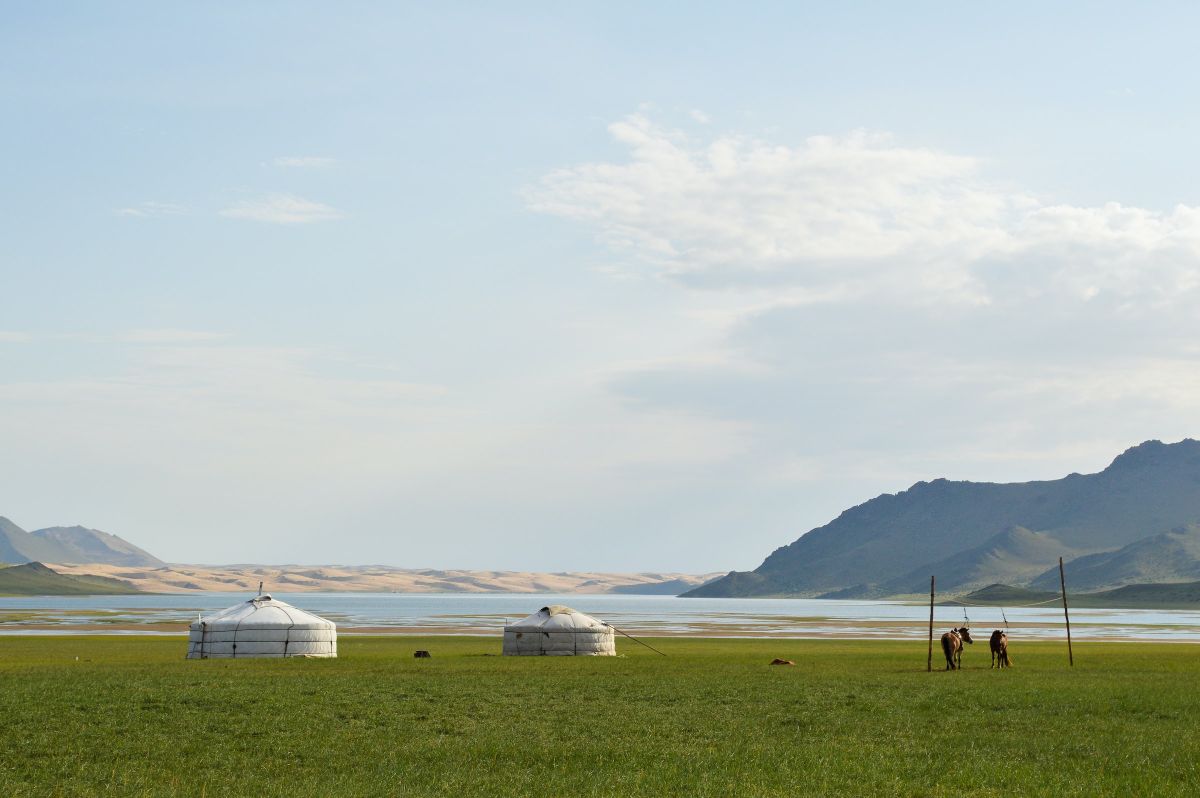 There are, however, premium ensuite gers, and ger camps with private toilets. The lounge hosts dance and music act, including throat singing, while the restaurant offers Mongolian cuisines besides Western and Asian classics.
Learn more about out top picked places in Mongolia to visit.
Activities
Explore the historic city of Karakorum as well as the Erdene Zuu Monastery, enjoy horse riding and birdwatching in the valley of Orkhon, and experience a steppe ox-cart ride. Meet nomadic herder families, play games, and attend the annual Naadam Festival to learn more about Mongolian life.
Location
https://goo.gl/maps/Jc6pfn4ePNdYeprL8
Khorgo Ger Camp
Khorgo ger Camp is nestled in the volcanic valley towards the eastern shore of the white lake, a quick drive from the lakefront and roughly six kilometers from the small settlement of Tariat, and is one of our favorite campgrounds in the Terkhiin Tsagaan Nuur National Park.
The camp accommodation includes 70 ger camps for guests, as well as its own spring water well and nice shared facilities. The personnel is pleasant and eager to share their enthusiasm for the surrounding area. From fresh yak yogurt to Mongolian mutton stew, the food prepared is served in a big restaurant ger and is prepared with locally sourced ingredients.
Location
https://goo.gl/maps/yyviBavqDZG1h5Ga6
Khuvsgul Dalai Tourist Camp
The tourist camp "Khuvsgul Dalai" is located 6 kilometers from Hatgal village on the western bank of Lake Khovsgol. They offer you the opportunity to stay in traditional Mongolian gers, feel the incredible rush of nomadic life, and spend an exciting and fascinating time at camp in the midst of the Khuvsgul lake's incredible beauty.
In Hatgal, the Khuvsgul Dalai tourist campsite has a large restaurant, bar, shared lounge, large central ger, and garden. This property offers family rooms as well as a children's playground to its visitors.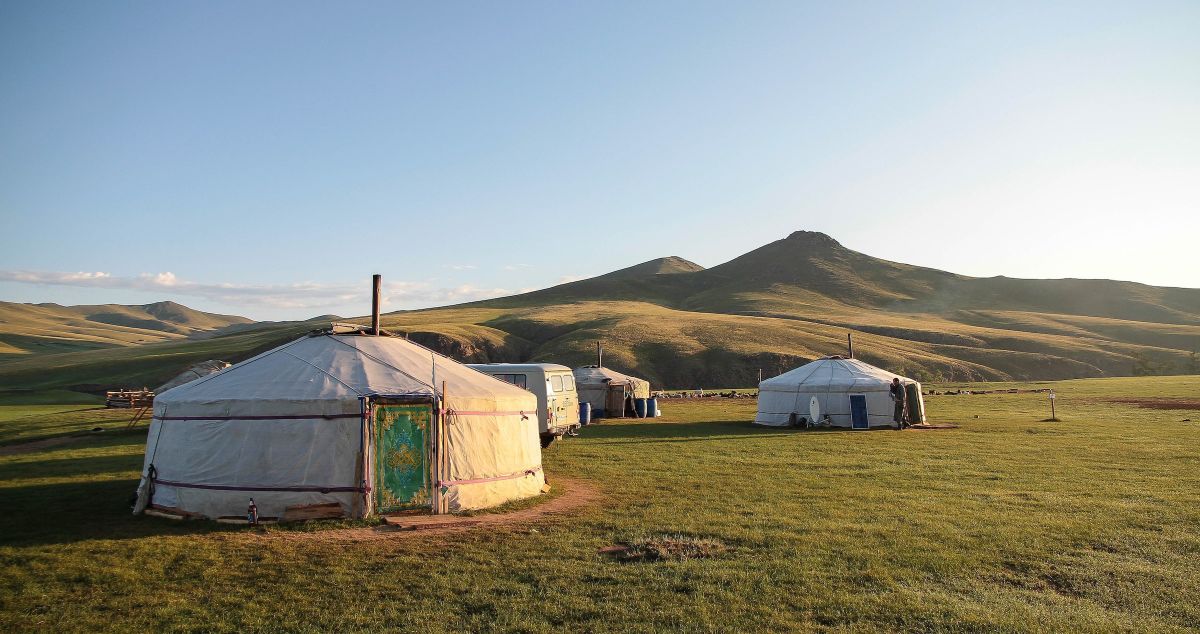 The hotel provides tourists with a 24-hour reception desk and housekeeping. A continental or American breakfast is available at the lodge. A terrace is available at the Khuvsgul Dalai tourist camp. Table tennis is available at the hotel, and cycling is popular in the vicinity.
When planning a trip to Mongolia, keep in mind that lodging is crucial. Khuvsgul Dalai tourist camp is a great place to stay in Khuvsgul province, near Khuvsgul Lake Khatgal. Learn more about the hotel, including room availability, amenities, and customer reviews before booking this facility.
Maikhan Tolgoi Ger Camp
Maikhan Tolgoi ger camp is 680 kilometers from Ulaanbaatar, 180 kilometers from Arkhangai province's capital, and 13 kilometers from Tariat soum. It is situated near the Terkhiin Tsagaan Nuur and Khorgo Volcano, one of Mongolia's most picturesque locations.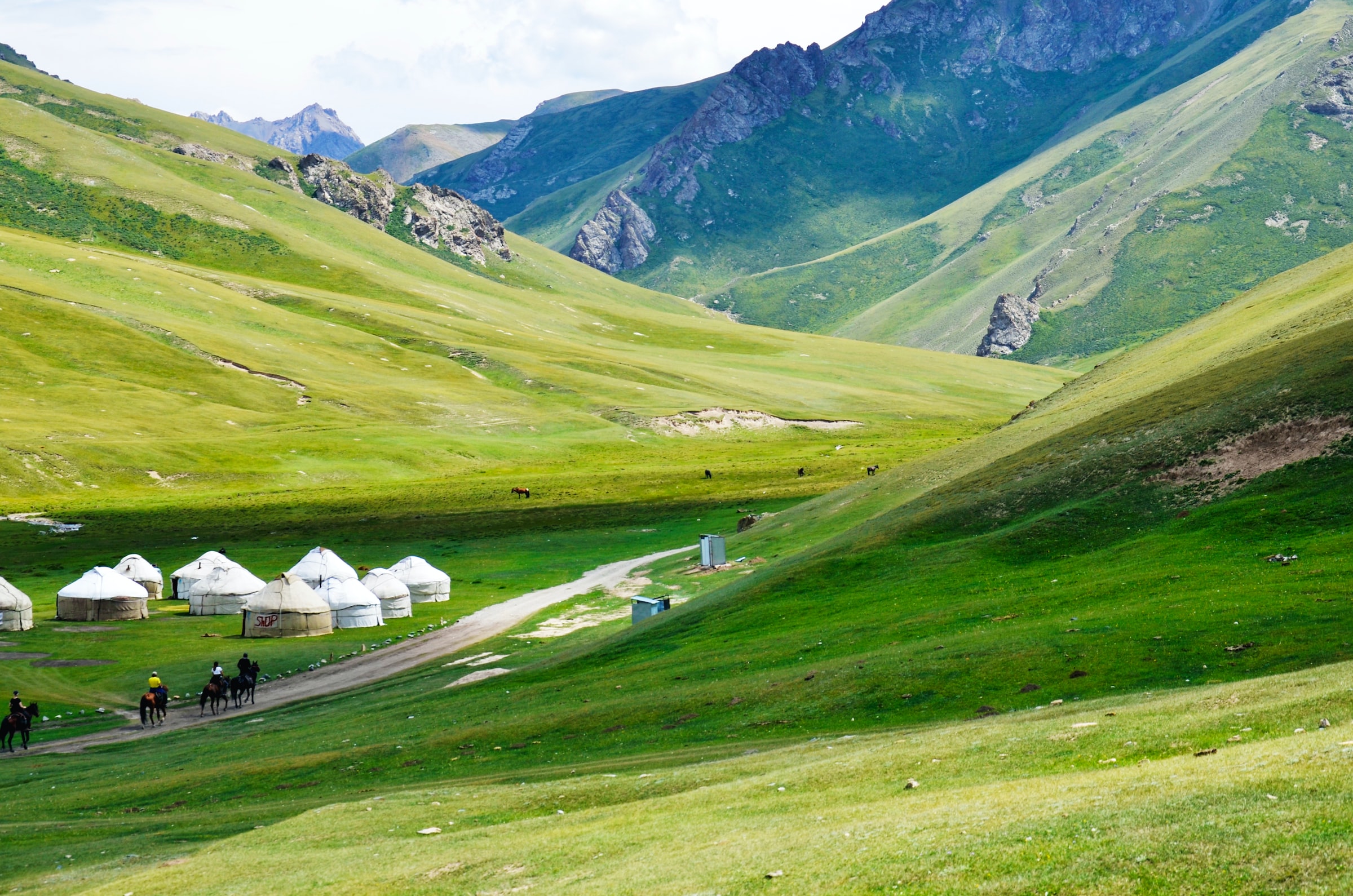 The camp has 30 Ger camps with a total of 80 beds, well-kept facilities, showers, a dining ger restaurant with seating for 40 people, continuous electricity, Central Asia, and European delicacies.
Activities
This is Central Mongolia's most picturesque region. The ger camp, which is part of the Khorgo-Terkh National Park, was created in 2004. There are many activities you can enjoy during your stay. Some of the activities include fishing, archery, hiking, watching birds, and boat rides.
Location
https://goo.gl/maps/VhTrsJXEXHEK2jPY7
Jalman Meadows Wilderness Area
It is located just three hours northeast of Mongolia's capital, Ulaanbaatar, but in the highest regions of the Tuul River Valley. In the summer, it's a lovely grassland bursting with wildflowers. It's part of the Khan Khentii wilderness Strictly Protected Area, Mongolia's only true wilderness area, which stretches all the way to the Russian-Siberian border. This region is the transition zone between grassland and the southernmost parts of Siberia's boreal forests.
Enjoy fine meals in the restaurant ger, a refreshing shower in the specialized bathing ger, play ankle bones inside the library ger, as well as simply unwind with a G&T from the bar. Take a stroll across flower-filled meadows towards the Tuul River, where you may go fishing or rafting. You would be unable to escape.
Location
https://goo.gl/maps/QKVsbMXfr5AJRfFT8
Gobi Mirage Tourist Camps in Mongolia
Founded in 2005, the Gobi Mirage ger camp was established by a couple who had been guiding visitors to hidden regions of their mystical homeland - the sweet Gobi – for over ten years. It is in a fantastic location, with convenient access to Gobi's popular highlights and the nearby airport, everything under an hour's drive.
The camp is situated in a paradise of friendliness and comfort, thanks to firsthand knowledge of tourists' requirements and desires. The camp's electricity and energy delivery, as well as it's waste and water management and tour programs, are all run in compliance with ecologically and traditionally sustainable principles.
The camp was named the greatest tourism organization in South Gobi province in 2006 and 2008, and the Mongolian Tourism Association named it the best tourist camp in 2009. They also earned various other distinctions from the local communities, including a "two flower" quality grade for our outstanding service to their visitors.
There are many activities, unlike many ger camps in the Mongolian countryside, which you can enjoy while staying in these gers. The activities include horse riding, camel rides, hiking, visiting nomadic Mongolians to explore their nomadic lifestyle, and many more.
Location
https://g.page/gobi-mirage-tourist-camp?share
Gobi Caravanserai Lodge- Gobi Desert
The Gobi Caravanserai Immersive Lodge is a sleek and modern environmental lodge in the center of the vast Gobi Desert. It's an attractive camping point for travelers, as caravanserais of the Silk Road served for centuries, due to its strategic positioning on the course of the Gobi discovery excursions.
The resort's tiny architecture captures the mystique and romanticism of the Gobi desert, providing adventure pleasure, and tranquility with the planet's sole real nomadic culture.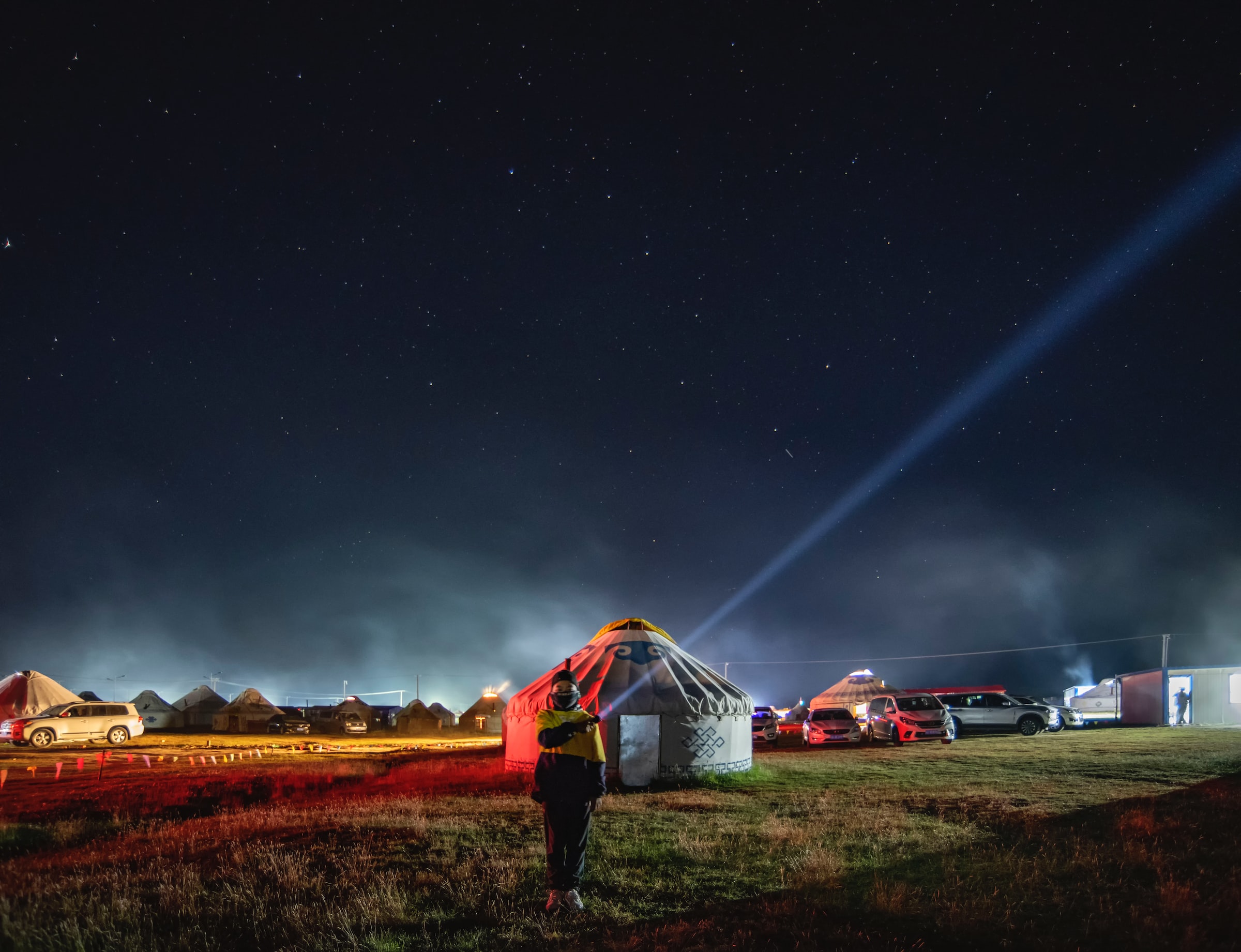 Gobi caravan serai is located in Ulziit soum, Dundgobi province, 427 kilometers from Ulaanbaatar, Mongolia's capital. On a tranquil steppe, it is a simple and environmentally friendly development. Looking for a kind of more luxury place to overnight? Read our blog Mongolia luxury tours.
The services and activities you will receive as a tourist include a coffee shop, shower block, laundry service, free parking, currency exchange, hiking, and many more.
Location
https://goo.gl/maps/FqGQqyhPyHmskPHt8
The Pavillions Camp- Luxury Ger Camp In Orkhon Valley
At this fascinating lodge nestled by the beautiful environment of Orkhon Valley, engage with a few of the world's rare surviving nomadic communities. Guests can explore the wild countryside on foot and horseback, paddle along rivers in kayaks, and participate in traditional Mongolian activities like archery.
Natural beauties and historical attractions abound on your doorstep, notably the Karakorum, the Mongol empire's first capital. Guests looking for a more relaxing day can unwind with daily yoga, have Mongolian therapy from the camp's massage, or participate in ancient healing rites with the local Shaman.
Hand-pulled noodles, baked bread, roasted meats, and freshly cooked seafood highlight the greatest of locally produced foods at cheerful family-style mealtimes.
The 20 hand-painted gers, each with a wood-burning stove and cashmere bedding provide unforgettable nights. Despite its distant setting, these conventional amenities are complemented with the kind of world-class luxury hotel service you'd expect.
Ugii Lake Camp- Best Ger Camps In Mongolia
The "Khatan Ugii" ger camp, located on the southern bank of Ugii Lake in Ugii-nuur soum, Arkhangai province, was established in 2005. It is 430 kilometers from Ulaanbaatar, Mongolia's capital, and 70 kilometers from Kharkhorin soum.
Numerous campsites and guest living spaces along the lake's perimeter, just like any other tourist attraction. There are various campsites located in a beautiful place to see the sunset reflection on the surface of the lake. It provides an enthralling sight to behold. You may see a lot of birds and have a nice sunny day.
Tourists can visit historical memorial locations including Saint Orombo's monastery ruin, the white hill of Ugii, the ruin of Chilen monastery, the monument of Kulitegy, a Turkish king in Khashaat soum, Ulaankhudag, Orkhon river, the spring of white monastery, black ruin in Khotont soum, Kharkhorin, Erdenezuu, and others. The Khatan Ugii tourist campsite has 15 gers with 45 beds each and a large ger café with 60 seats. Furthermore, this camp provides 24-hour reception, accommodation, a children 's play area, a DVD player, currency exchange, a ger building, bars, daily housekeeping, a mini-fridge, baggage storage, a food area, secure locks, hot water, and security.
Location
https://goo.gl/maps/gsJDnkMvSSE2yAZK8
Elsen Taserkhai- Ger Camps In Mongolia
The Mongol Els dunes, which spread across the Tuv, Uvurkhangai, Bulgan province and by the sacred Khogno Khan mountain, include the Elsen Tasarkhai. The sand dunes stretch for 80 kilometers. Khugnu Tarna is a major thoroughfare that connects the southern half of the dunes with the so-called northern Mongolia sand. The center point of Mongolia, Ikh Mongol, is located south of the sand dunes. The sand dune's widest section is in the Ikh Mongol mountains range, and it covers an area of 9-10 km. Because it is not loose sand, plants cover 50% of the Ikh Mongol sand.
This small eco-camp boasts elegantly fitted gers with double beds, luxurious mattresses, Egyptian cotton sheets, and conventional soft decor and design factors, right on the edge of the Elsen Tasarkhai dunes in a magnificent natural area. The flush toilets are compost facilities that are elegantly and carefully maintained, and there is a spa ger where they offer personalized head massages and hair-washing service, in line with their environmental principles. Tasty meals and a variety of wine and beer are served in their embellished carved dining hall.
Location
https://goo.gl/maps/F7zCK35xJc8cjMzT9
Amarbayasgalant Urgoo Ger Camp
In Gurgaldai sum, Selenge province, this Ger camp is located 7 kilometers southwest of Amarbaysgalant monastery. Amarbayasgalant is by far the most picturesque and least explored monastery in Selenge province, nestled in the magnificent Iver River valley.
The ger camp has approximately 25 ger camps out of which 3 are wooden gers. The number of luxury ger camps with personal hot showers and toilets is 2. With 24/7 electricity and delicious eateries, you can also enjoy different activities such as horseback riding, hiking, and witnessing the monk's lifestyle.
Burdene Bulag Camping Spot
Burdene Bulag is really a lovely oasis in Dornogovi province's Erdene soum. It is located 27 kilometers southwest of Erdene soum. Danzanravjaa, the Fifth Noyon Khutagt, a Gobi Lama, educated his pupils here almost 200 years ago. They often used to bless the springs all around the oasis during the practice, 108 in total.
A religious mountain called Dogmiddorj lies to the north of Burdene Bulag and has ancient species remains. You can also see a strange monastic ruin on the mountainside. This is a great place to relax and camp outside because it has that strangely peaceful feel of a secluded setting.
And, because Khamar Monastery and the Energy Center are both close by, if you want to visit both, it's simple to combine the two trips.