Best Time To Visit Mongolia
Visiting Mongolia is unrivaled in terms of thrill and pleasant times. The country is still relatively undeveloped in terms of tourism, traditions are still alive and well, and the residents are as nice and welcoming as they show up, providing it a traveler's dream.
Not to mention that the Gobi Desert, Khentii mountains, the Altai Mountains in the western section of the region, and northern Taiga which are among the world's most stunning and pristine natural wonders, are situated in Mongolia.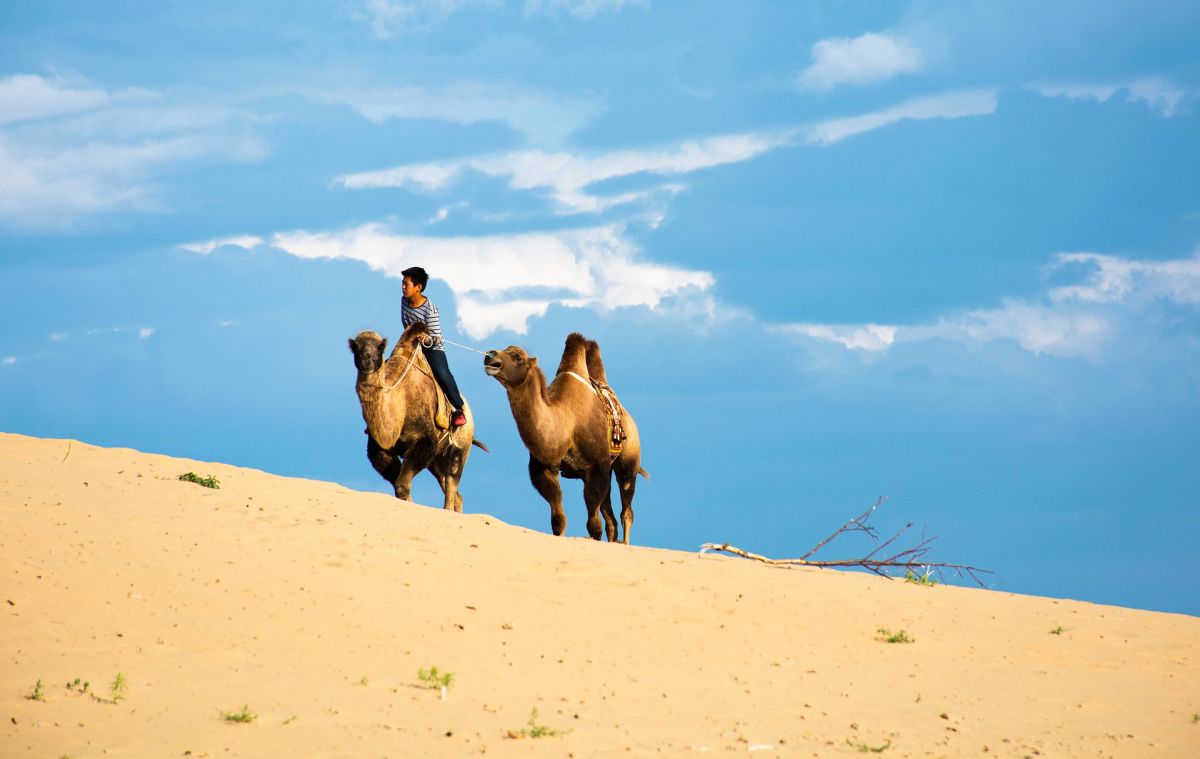 Mongolia's geographical location in the middle of Asia, with no coastline to moderate its temperature, leads to long, cold winter seasons and a shorter springtime with strong winds.
Read our blog about best places to visit in Mongolia.
Mongolia's three-month summer season, on the other hand, is jam-packed with activities, including Naadam sporting festivities and possibilities to discover the landscape by vehicle, horseback or foot. Autumn is the best season to explore western Mongolia and witness the spectacular Bayan Ulgii eagle hunter festivities.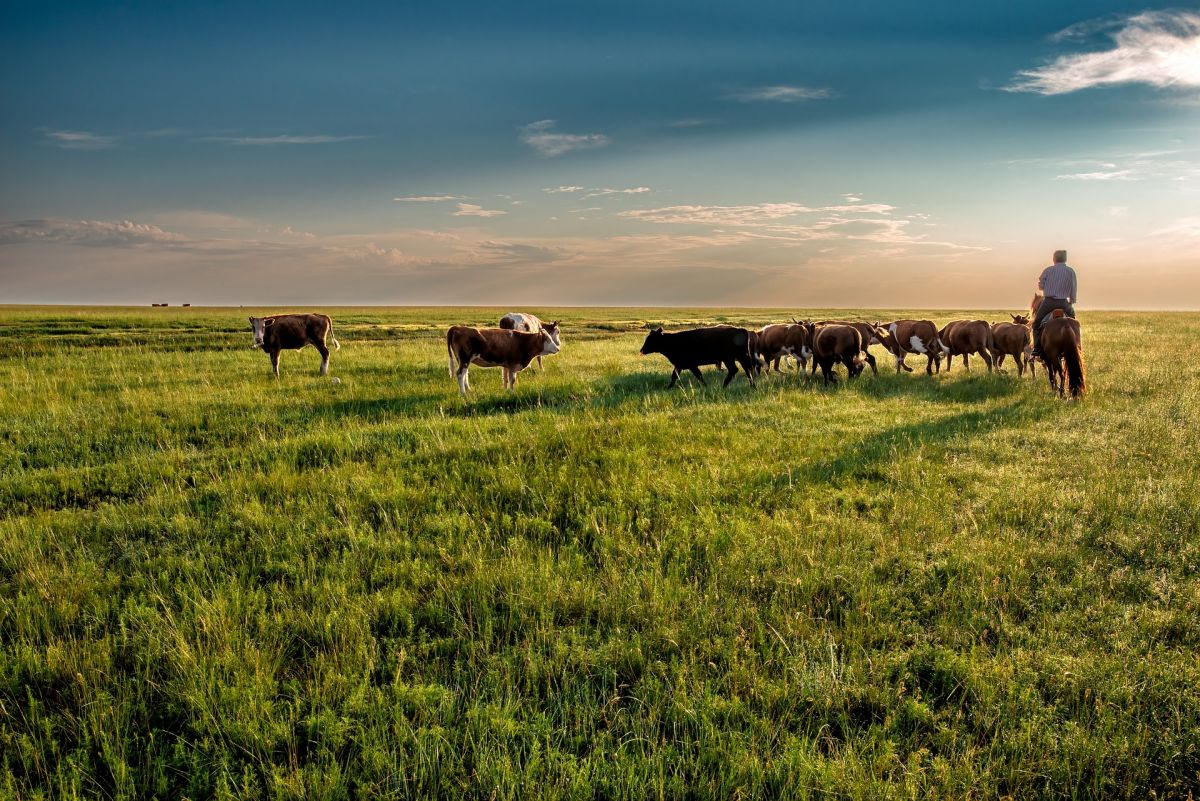 Travelers who want to explore Mongolia in its most picturesque must visit in the middle of the summer period after the grasslands have been revived by rainfall. Horseback riding, mountain biking, kayaking, and swimming are all popular outdoor recreation during this time.
The fishing season goes from mid-June to late September if you enjoy casting a net. The exciting Naadam festival takes place in July in every city and village, albeit the dates vary from year to year.
Mongolia Climate - Extreme Continental Climate
Mongolian weather is arid and continental with high temperatures. The massive Central Asian mountain ranges restrict moisture in the weather from the Pacific and Atlantic Oceans.
Warm summer months in Mongolia are often enjoyable despite the country's lengthy and notoriously severe winters with freezing average temperatures as -50 degrees Celsius in the extreme north.
Mostly in the south of the Gobi desert, where the mid-summer temperature reaches the highest at roughly 40°C and there is minimal shading readily accessible, the climate is warm, appealing and reasonably hot for 2 or 3 months over the summer.
Excited to know what can you do in Mongolia when you are visiting there? Read our blog best things to do in Mongolia for more information.
The season of Mongolia spring, which typically begins in March is recognized for its frequent dust storms and dramatic changes in air pressure. Even within the capital, the alteration is evident and refreshing as the desert progressively sprouts new, green grassland.
The rainy season starts in mid-July and lasts through September. Humidity is often mild (47-73%), particularly in the winter. However, the frequency of sunny days in the country varies from 225 to 260 every year.
Mongolia Spring Seasons - Mid February- April
Spring is one of the most exciting festival seasons to behold starting from mid-February to March and April. However, this period can be tough to visit Mongolia. There can be some challenges for tourists, particularly in the countryside and rain can also make tourists stranded.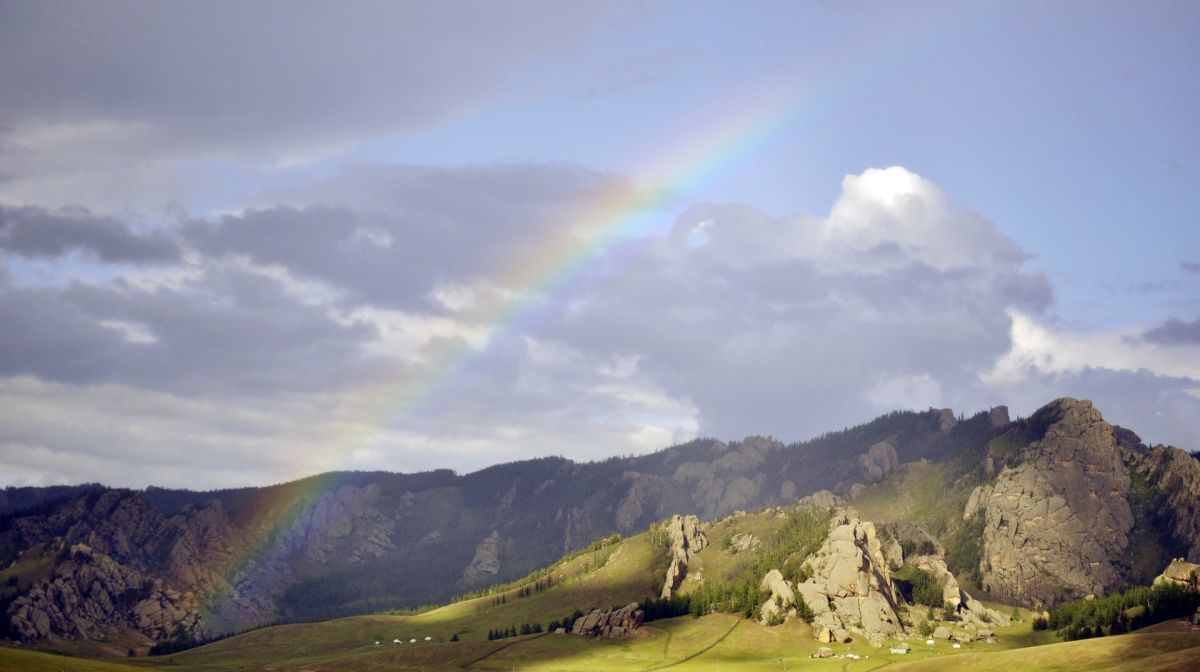 However, It's fascinating to witness how Mongolians greet and enjoy the arrival of spring after a difficult and long winter that had been bitingly cold in the country.
If you are an inquisitive traveler who enjoys experiences and is curious about cultures while experiencing gorgeous sights, tourist attractions, and Mongolia's immensity, we suggest traveling to Mongolia in the springtime, mid-February to April, for a time living with nomads and nomadic herders.
Mongolian spring weather varies; it is windy and stormy at times, especially in the Gobi desert. Spring is a low season for tourists.
Spring is also a wonderful time to see the start of a new life. It is the sweetest and busiest period of the year for herders, as they struggle with offspring and young borns.
Places To Visit During This Period
Explore, and spend a lovely time at Khustai or Terelj National Parks. for wildlife spotting, blooming flowers, grasslands, and trees, as well as the scent of spring in the atmosphere.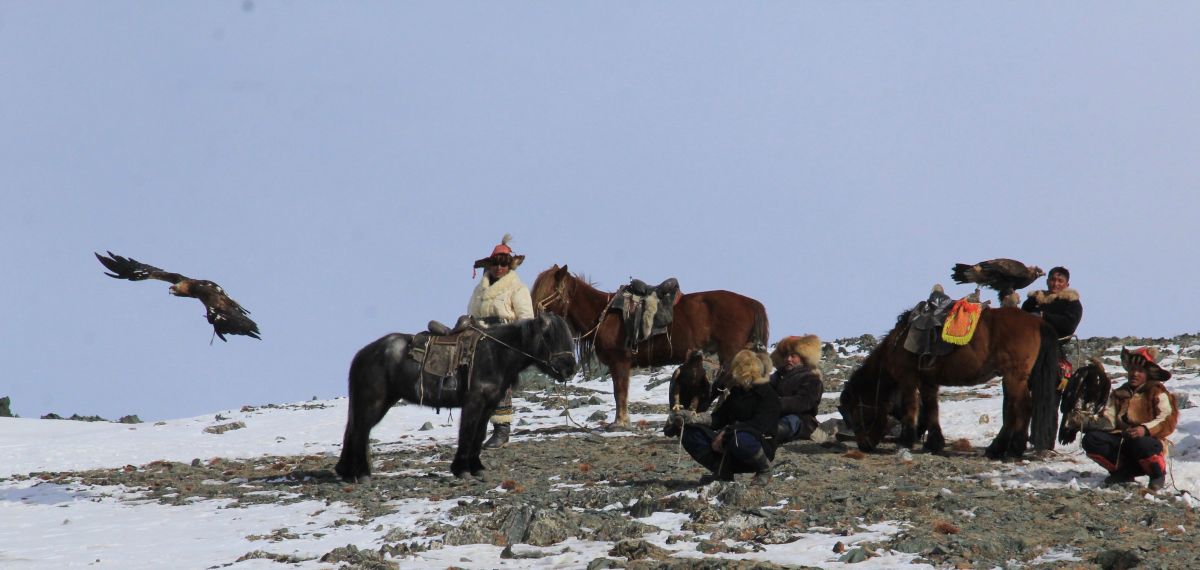 The prominent festivals during this period are Ice Festival at Khuvsgul Lake, the 1000 Camel Festival near Bulgan town, Yak Festival, and Eagle Festival in the capital Ulaanbaatar city.
When visiting Mongolia, you will be traveling on mud tracks and unpaved roads to experience the unspoiled location. So, learn about why a 4x4 vehicle will be your best parter while driving in Mongolia.
Mongolia Warm Summers- May-August
May In Mongolia- Warmer Temperature
The weather in summer warms up in May, with temperatures ranging from +8° C to +28° C during the day and 0°C to +16°C at night time. May, on the other hand, can surprise you with snowfalls, as well as the spring frost can continue until the 20th, especially if you visit northern, western, or central Mongolia.
June In Mongolia- Hot Temperature
In terms of summer atmosphere, June is among the best time to visit Mongolia; it is nice and calm, with sunshine, to spend a pleasant time, with a few tourists.
The temperatures in June could drop to somewhere between +8° C and +20° C at night, but rise to something between +15° C to +33° C during the day. The scenery becomes lusher. It's less windy with fewer rain showers.
July And August In Mongolia
The months of July and August are the warmest in Mongolia, with the Gobi Desert being the hottest. Rain and cold are also possibilities. Mongolian annual precipitation is mostly in the form of a shower or drizzle that lasts a few moments to a few hours.
Day time temperature ranges from +25° C to +38° C, while nighttime temperatures range from +10° C to +18° C.
Things To Do And Places To Visit During This Period
Because of the climate and the Mongolian national holiday, Naadam Festival, July is a popular tourist month. The official Naadam Festival days are July 11 and 13, however many regions, towns, provinces, and localities celebrate at various times during the first half of July.
It's a good time to leave the capital of the country and head towards the countryside. You'll enjoy camping in Mongolia's breathtaking scenery.
In addition, each Mongolian province hosts its own Small Naadam festival on various dates throughout the summer, allowing visitors to enjoy a truly genuine and unspoiled Mini Naadam.
The Orkhon Valley Yak Festival, Gobi March, and the Reindeer Festival at Khovsgol Lake are worth attending in addition to the Naadam Festival.
Mongolia Autumn- September and October
September In Mongolia - Perfect for Gobi Desert Tour
September is a pleasant, colorful month in the country that is neither too hot nor too cold. Temperatures begin to drop below 0° C at night. It does snow on occasion at a higher altitude. Autumn weather brings out the utmost in nature, with its vibrant landscape and pleasant weather.
The Gobi is relieved by the cool temperature, and the changing hues of the trees in the north seem stunning. Mongolia's relatively high altitude allows it to experience four seasons in a single day in the regions.
The fact that nomads have lots of dairy items and are engaged in extracting milk and making preparations for the winter adds to the intrigue of visiting nomad homes.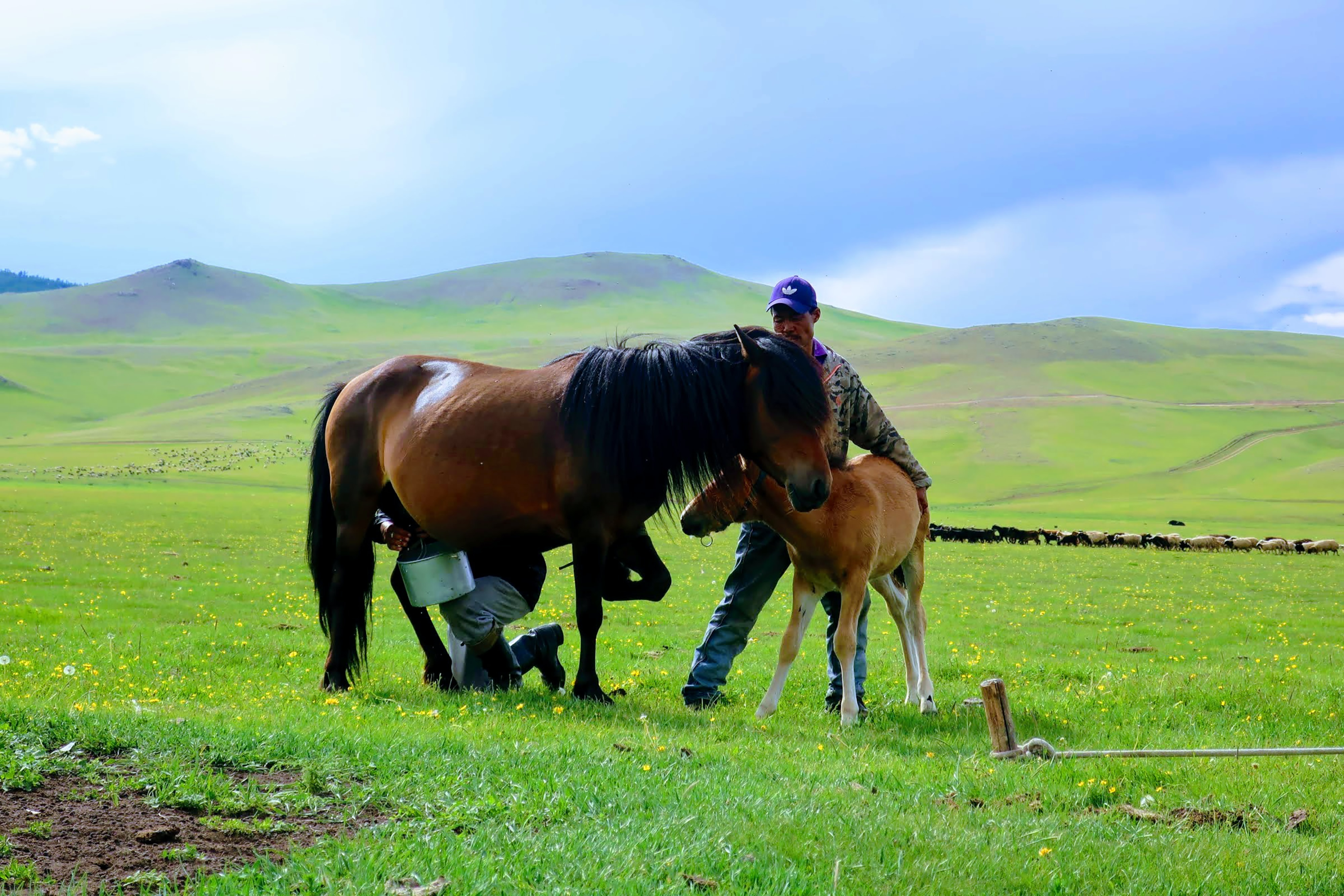 The average daytime temperature in September is +5° C to +25° C, with nighttime temperatures ranging from -5° C to +12° C. In terms of weather and landscape, it is the best month to visit Mongolia.
A sleeveless shirt and shorts might be worn to start the day. Then, to stay warmer in the cold snow and wind on the same day, put on your windproof warmer garments. Nomads' livestock is fat in the autumn and grazes contentedly.
October In Mongolia
October is the beginning of the new season. The average temperature drops dramatically in October, ranging from -4 degrees Celcius to +12 degrees Celcius during the day and -8 degrees Celcius to +5 degrees Celcius during nighttime.
The month is cold, with the unusual or uncommon snow flurries in the north, but it's still a good time to travel, particularly towards the Gobi.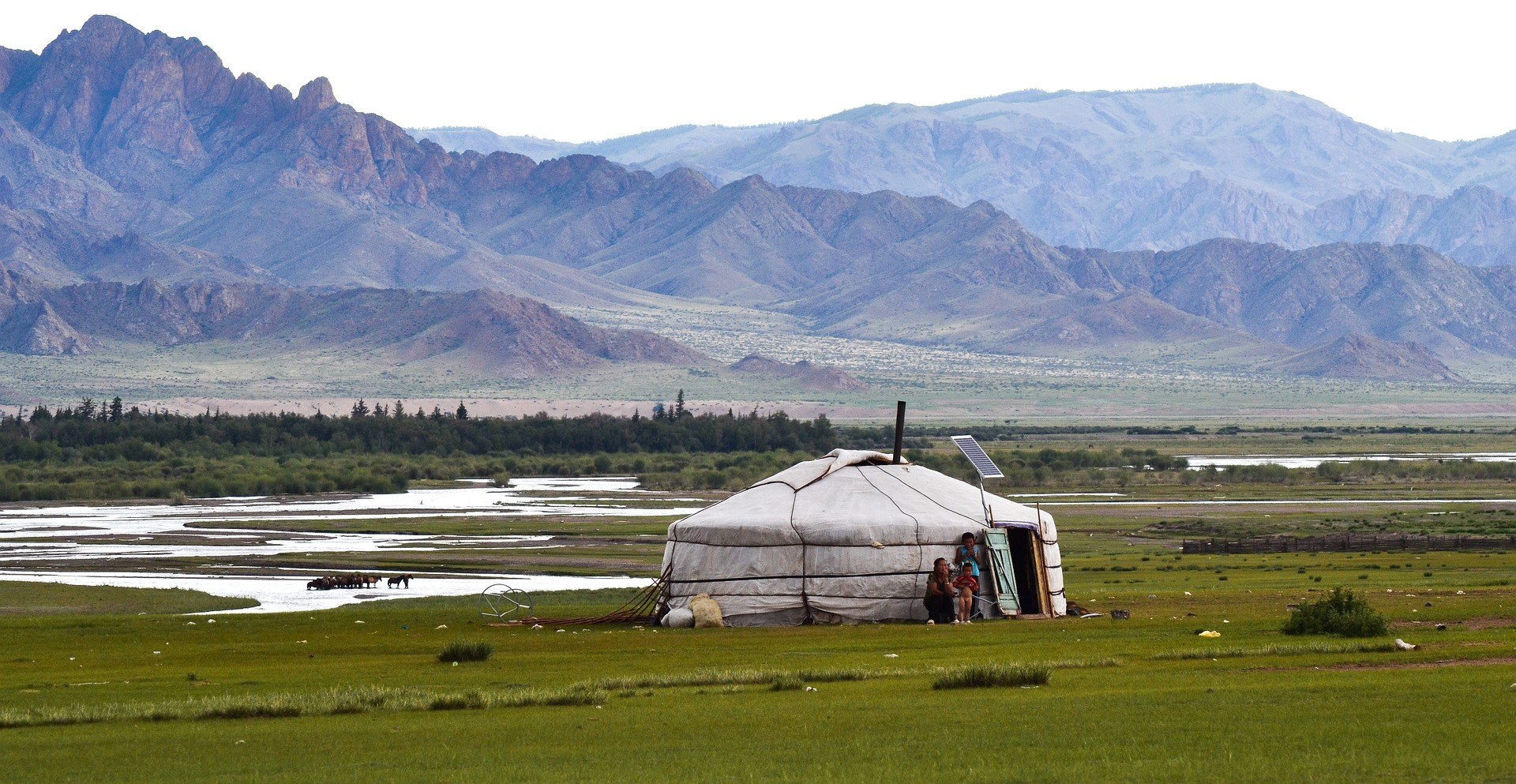 From 5 October to 1 May, the seasonal accommodation ger camps are closed, allowing you to get better local experiences and mingle with the natives. In addition, the tour cost is lower than in the summer.
Things To Do And Places To Visit During This Period
The Golden Eagle Festival is held twice a year in Western Mongolia, in September and October. We recommend going to the September Eagle Festival because it is less crowded, expenses less, and the weather is relatively cool.
You'll have more opportunities to speak to the Eagle Hunters and capture beautiful images.
Mongolia Winter Average Temperature- November to February
Mongolian winters are noted for being harsh and cold, yet the dry climate ensures that temperatures do not drop below 35° C. With its gleaming white snow cover, winter is a sight to behold.
Due to climate change, even Mongolia's winters are becoming relatively warm. Of course, this isn't wonderful news, but it's definitely not a travel inspiration to make the journey at -39° C.
Mongolian winters are notorious for being harsh and snowy. Although, when traveling at - 25° C, the dry climate makes you feel less cold. For all people who are motivated and craving adventure, this would be an incredible adventure.
It's time to appreciate the white landscapes, clear skies, and refreshing air.
November in Mongolia
The weather is gentle during the first half of November, and the daytime ground temperature range from -10° C to -17° C. After November 15, the temperature lowers steadily, ranging from -18° C to -25° C during the day and -22° C to -32° C during the night. Snow frequently begins to fall in mid-November.
December and January In Mongolia
December is Mongolia's second coldest month. Snow is more likely to cover the land, adding to its attractiveness. The land that is covered in snow feels mild than the land that is not blanketed in snow.
Due to the obvious sunlight refracting off the snow, this is true. Mongolia is distinctive in the winter, with its gleaming vistas, clean breeze, freezing streams, lakes, and cascades, and nomadic herders who brave the cold for the sake of their pasture animals' survival.
We recommend that you avoid traveling to too remote regions in the winter to avoid being stranded in an emergency if a snowstorm blocks the highway or disrupts phone service.
Things To Do And Places To Visit During This Period
In February, when the weather becomes more steady and pleasant, Tuv province hosts the major cultural celebration, Tsagaan Sar (Lunar New Year). White Month is the literal translation of Tsagaan Sar. If you truly want to learn about Mongolian customs and cuisines, it will be a wonderful experience.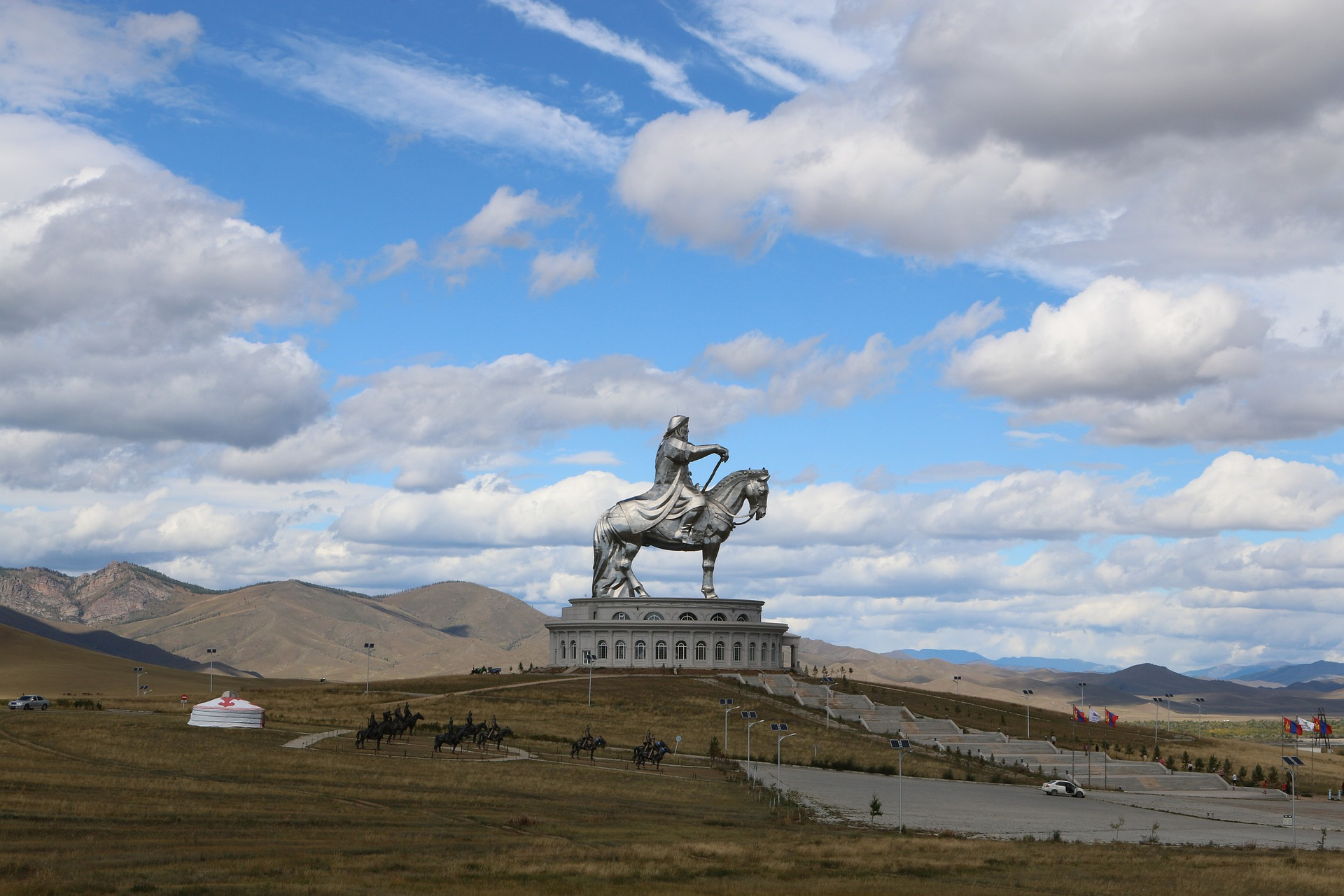 Another winter attraction in Mongolia is the Chinggis Province's Winter Horse Festival, which takes place in November. The Ice Festival in Khuvsgul is a must-see for everyone who wants to witness ice sculptures and skate on the country's greatest lake by volume.