Most Scenic Drives in Mongolia
As mysterious as a place may be, Mongolia is a truthful explorer's test because it is spectacular. Land of Blue Skies, a catchphrase used to define this intriguing country, is more than adequately justified by the magnificent landscapes that Mongolia unveils.
Mongolia is a large, remote country in the middle of Russia and China that has so far remained unaffected by the norms and expectations of widespread commercialization. It has a very low density of people and provides infinite views with an emptiness that has an everlasting effect on the soul-searching wanderers.
Mongolia is a truly unique experience because it is one of the last few places on earth where the nomadic way of life is still broadly accepted.
Read our guide blog: All you need to know for your trip to Mongolia.
The top tourist attractions like the gobi desert landscape, dunes, flaming cliffs, Altai mountains, Tsenkher hot springs, Gorkhi Terelj national park, and Genghis Khan statue provide quite the adventure to international tourists to explore the Mongolian countryside.
A Perfect Rental Car for A More Perfect Journey
There are over 8700 kilometers of concrete-covered roadways in Mongolia. Most roads are merely dirt paths, some of which are sandy and others rocky. It is essential to have 4WD vehicles. Also, don't forget to refuel at the different petrol stations that you pass by.
To drive to the most scenic roads and destinations in Mongolia, we recommend hiring any of the following 4x4 vehicles:
Toyota Landcruiser 76/79
UAZ Patriot
Toyota Landcruiser Prado
4x4 Pickup Trucks
Read our blog "The perfect vehicle for your Mongolia tour".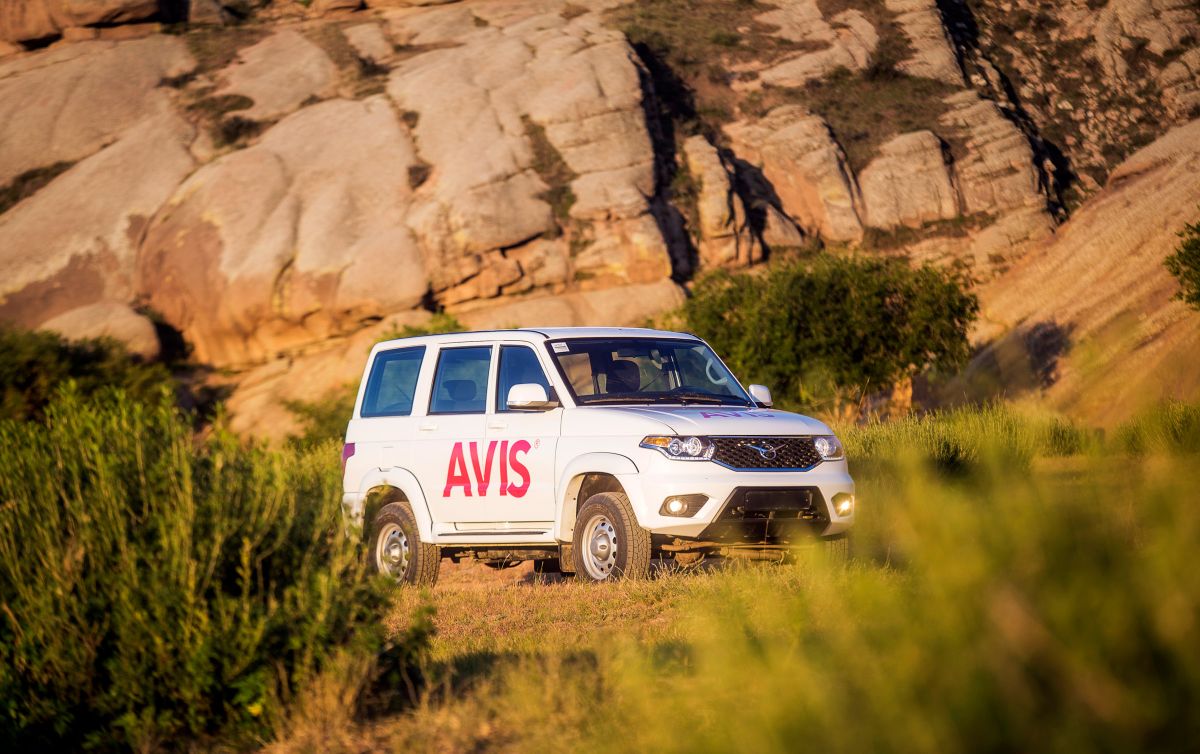 These vehicles are fairly powerful, fully furnished all-wheel-drive cars. They can frequently go on off-road excursions, typically covering several thousand kilometers each summer. We at AVIS Mongolia make every effort to maintain the car properly and ensure all of its systems are functional.
AVIS Mongolia - The Best Car Rental for Your Journey
Select the finest car rental in Mongolia to explore the country on your own or with a driver. Are you considering traveling from Ulaanbaatar to the tourist destinations Kharakorum or the Gobi desert on your own or with a guide?
You may rent brand-new vehicles from Avis, including Toyota Landcruiser 4x4s, with or without a driver.
For more information regarding car rental, read out blog "Why Toyota Landcruiser and UAZ Patriot are the best vehicles for Mongolian trip".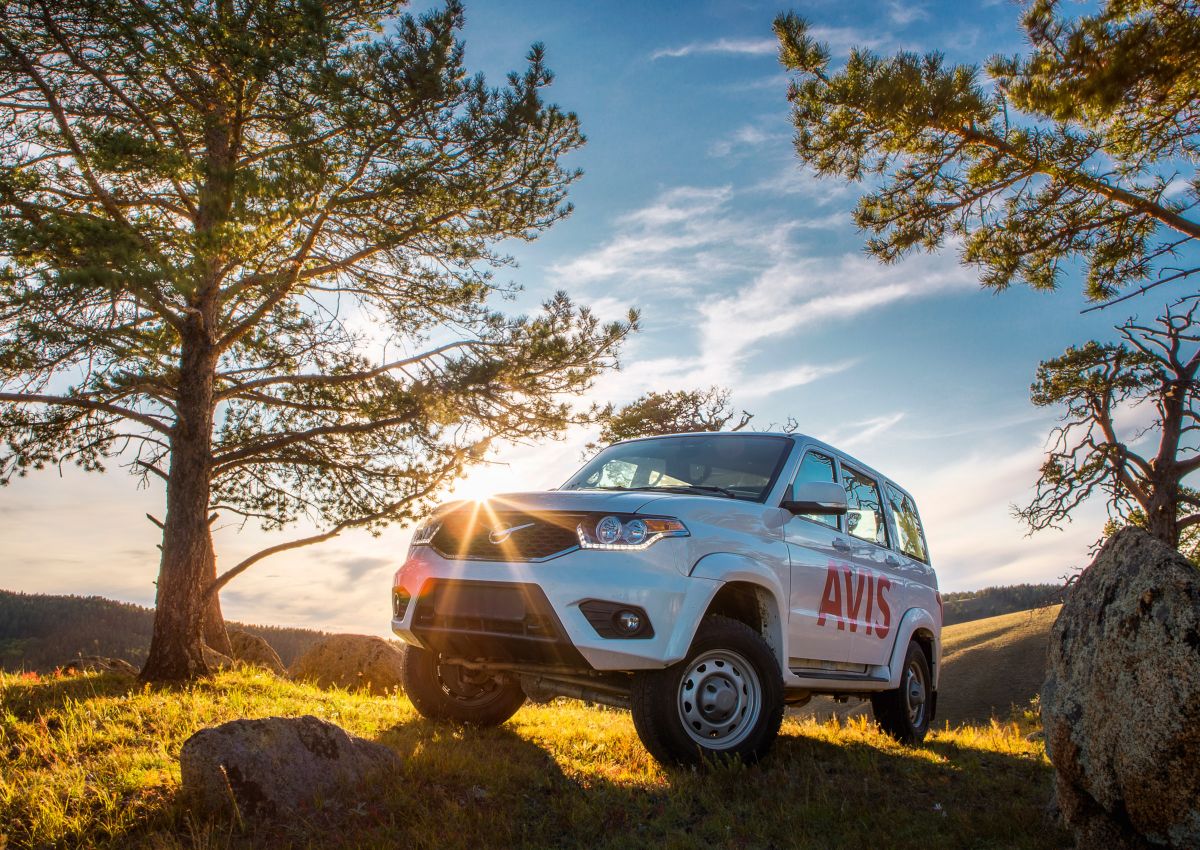 AVIS Mongolia offers a wide selection of Prado and SUV models that are secure, dependable, and comfortable. Their four-wheel-drive vehicles, chosen for their dependability after our years of expertise, are the best for the off-roads of Mongolia.
In Ulaanbaatar, you can pick from a range of high-end vehicles when you require a car. All of the vehicles have undergone thorough service and maintenance inspections that have been mandated by the company as well as the state.
Before you head start your journey, read our guide about Driving in Mongolia to better understand the roads, navigations, and rules.
Ulaanbaatar to Lake Khovsgol - Epic Road Trip Mongolia
One of the top destinations for tourists visiting Mongolia is Lake Khovsgol. Lake Khovsgol is a popular destination for adventure travelers and is situated in the northern part of this country, not far from the Russian border.
Hiking and boating are just a few of the activities available on the banks of one of Mongolia's major lakes.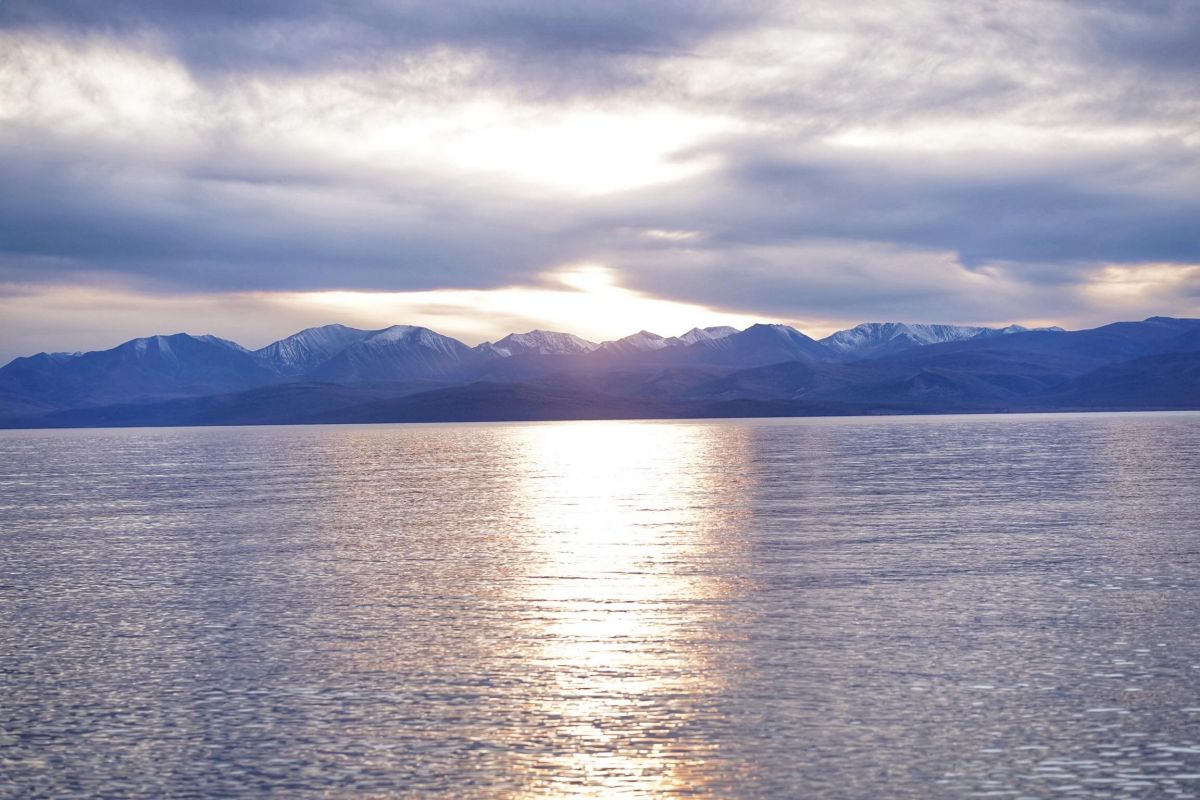 Since most tourists who want to visit Mongolia converge at Ulaanbaatar and enjoy the city center. We thought that a guide to Lake Khovsgol might be helpful for those of you who want to venture a little further from the beaten path. Here is all the information you require for Lake Khovsgol.
Routes from Ulaanbaatar to Lake Khovsgol and Back to Ulaanbaatar
You can basically take 2 routes from Ulaanbaatar, Mongolia's capital city, to reach Lake Khuvsgul. One route is through the Erdenet Highway and the second is driving on the Murun Highway. Both routes meet at Bulgan.
From Bulgan, you can continue your amazing journey on Murun Highway to reach Murun. From there, take Murun-Khatgal Highway to reach your final destination - Lake Khovsgol.
Beautiful Attractions En-route
Visiting Mongolia can be overwhelming. This is remote. It's a culture with legends that have only been described in books. There is something there. That's right. But this doesn't make it an undesirable choice for most people who enjoy road trips. Mongolia offers a very nice drive. There are numerous roads to drive through and places to explore in the Western region.
The route to lake Khovsgol is among the most beautiful drives in Mongolia. You will pass through many attractions, be they religious, cultural, or natural sites.
Read about Mongolia Luxury tours to enjoy your time in a great way.
Aglag buteel monastery
The monastery, which was established by Purevbat Lama and was funded by contributions from all around the world, is home to a remarkable collection of Buddhist artwork. It can only be reached by going up the mountain towards the temple's primary building.
After viewing the monastery, you can go through the lovely forest that surrounds it and stop to view statues that the local monk artisans have directly carved into the exposed rock.
Amarbayasgalant Monastery
At the foot of Burenkhan Mountain, in the stunning Iven River valley, is Amarbayasgalant, one of Mongolia's most famous and biggest monasteries. Particularly appealing to visitors are the stunning works of art and architecture.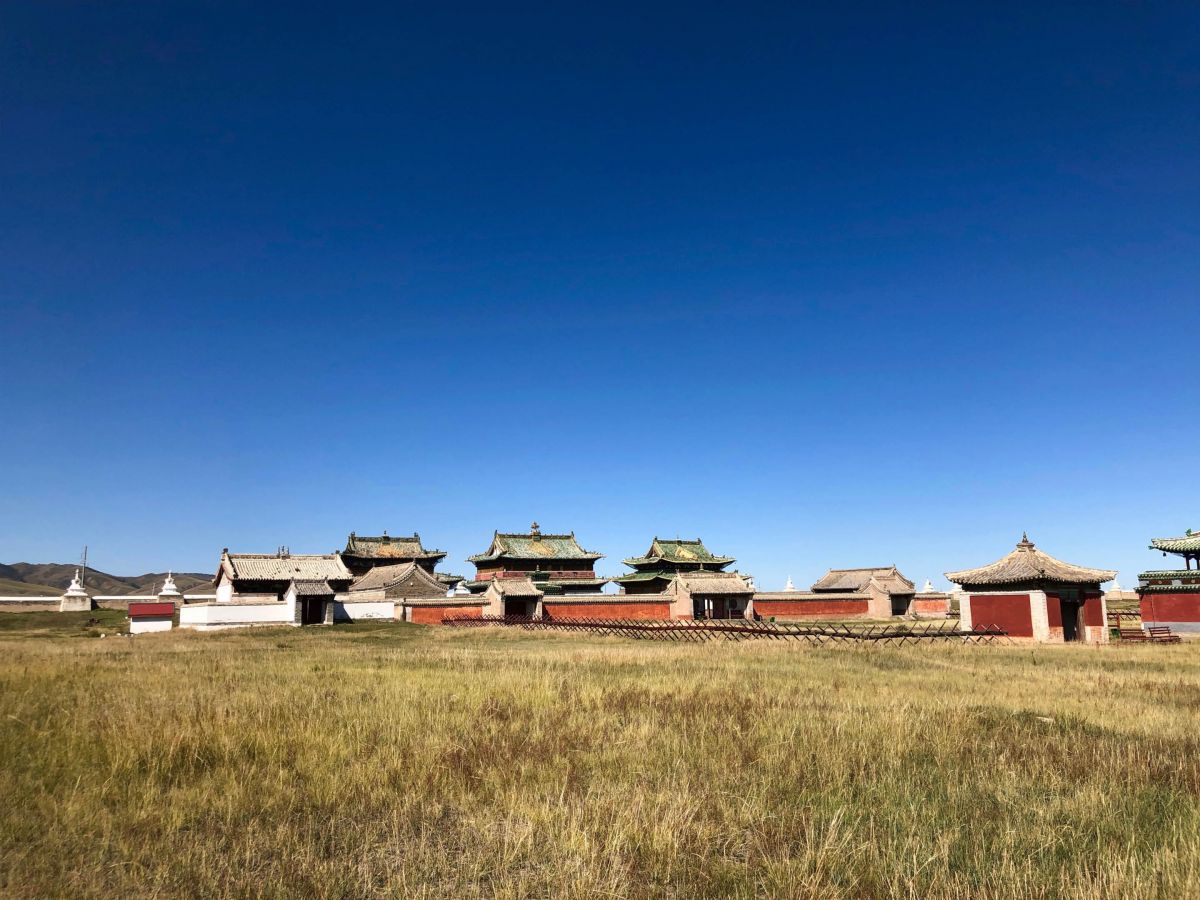 The monastery was built to honor and revere Zanabazar, the very first Buddhist monk of Mongolia.
The monastery is one of the most spectacular architectural structures in all of Asia thanks to its beauty, embellishments, and construction.
Experience the scenic drive to Khatgal
The journey will last at least 10-12 hours and will take you to the breathtaking Mongolian steppe in some of the nation's most breathtaking vistas. Along the route, you will pass by towering mountains, broad white plains, and freezing rivers.
If you're fortunate, you might even spot a wolf trotting down the road or a bear in the vicinity.
Explore and Spend quality time in Lake Khovsgol
Lake Khuvsgul, sometimes known as the "Blue Pearl of Mongolia," is a stunning freshwater lake that extends into the Siberian woodlands of northern Asia.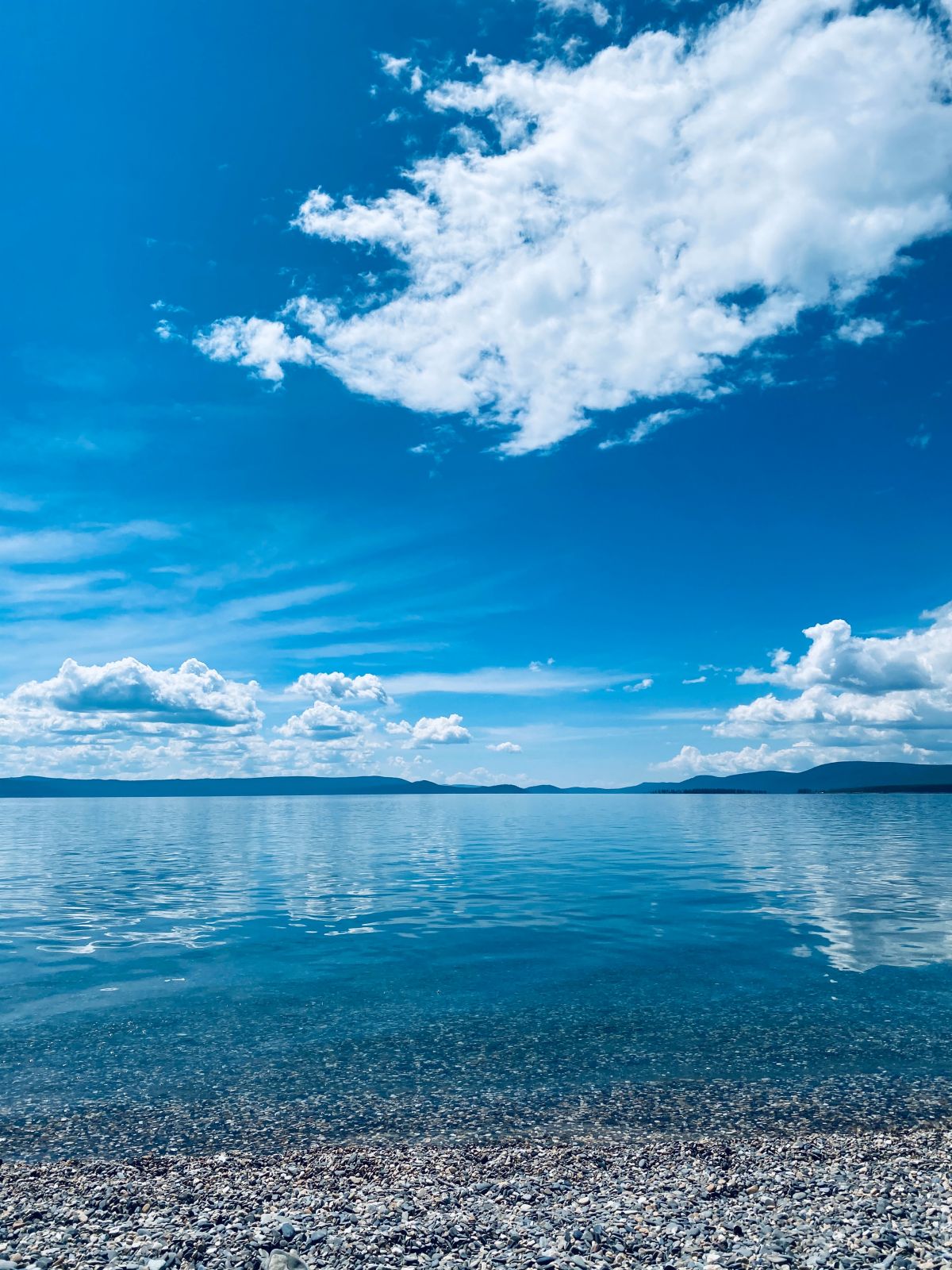 You can befriend a local shaman, stay in a ger camp, go on a trek, enjoy horseback riding, enjoy bird watching, witness the picturesque forests, or perhaps even experience sledding on the icy lake while you're here.
Visit Uran-Togoo National Park
Along the trip, you'll explore Uran Togoo National Park, which is named after an extinct volcano. Have the opportunity to spend the evening with another nomadic family in their house.
Khustain Nuruu National park
You will arrive at the renowned Khustain Nuruu National Park after a lengthy drive to the south along a sparsely used country road.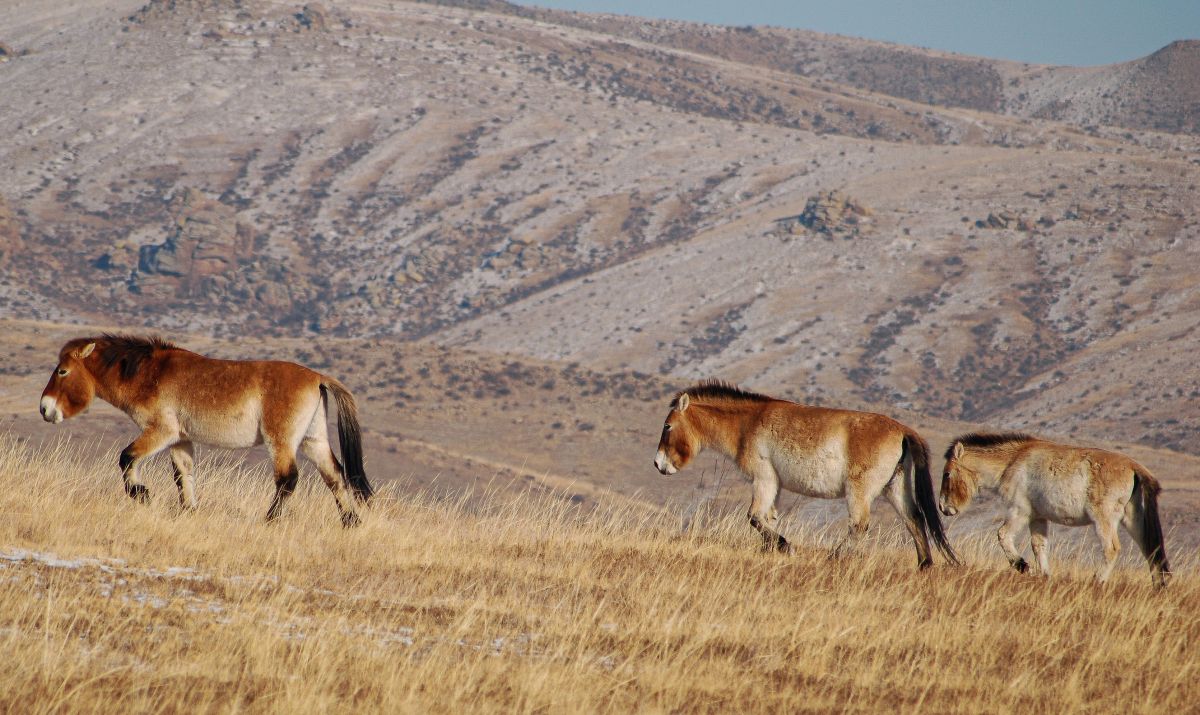 After setting up the ger camp, you can hike in the evening to look for Takhi horses, the last remaining wild horses in Asia. For this evening trip, don't forget to dress warmly!
Gorkhi Terelj National park
You approach Terelj National Park by returning to the capital city. The Genghis Khaan Statue, the largest statue of the infamous personality in the entire globe, is located here.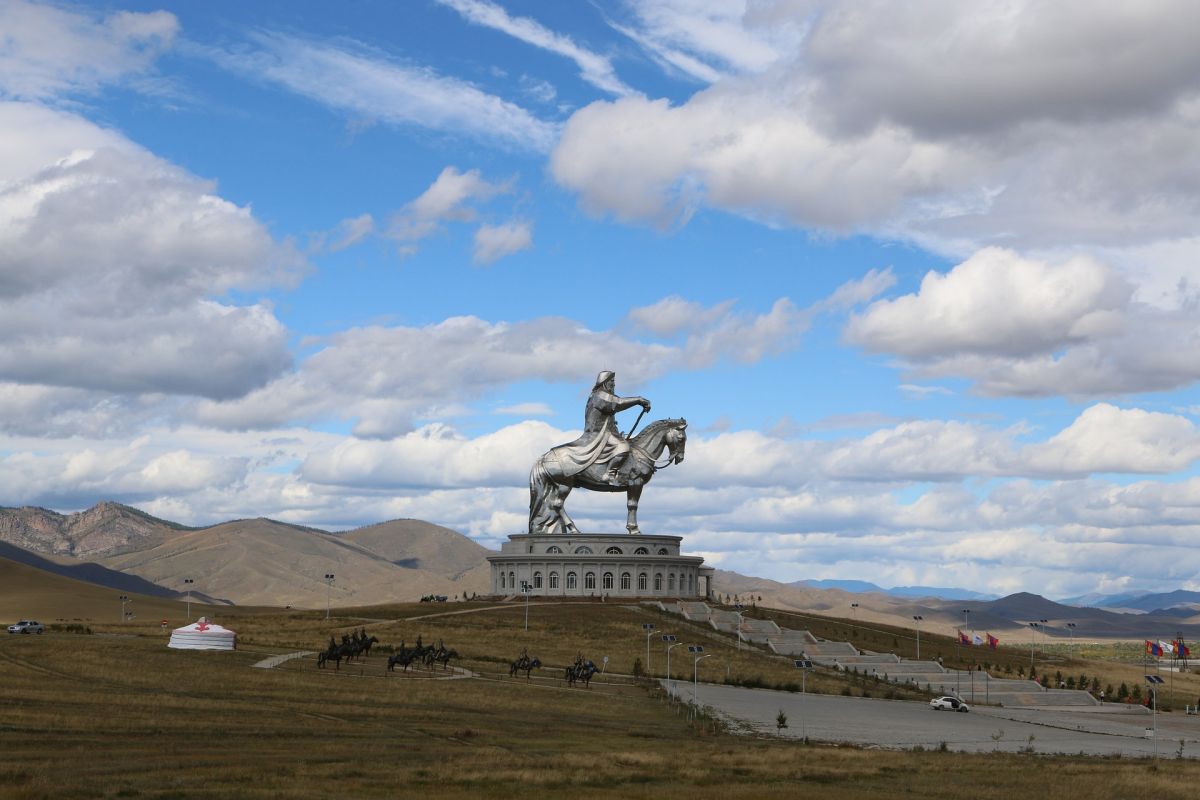 Then continue your walk through the park to spend one last peaceful evening outside. Dog sledding may be a choice if you're traveling between November and February.
Mongolia Road Trip to Gobi Desert and Karakorum - Central Mongolia
The Gobi Desert spans the borders of both Mongolia and China. Even if this place is getting more and more prominent and the number of people visiting is skyrocketing, it is still too early to talk about established infrastructure facilities.
SUVs and jeeps are the ideal vehicles for traversing the countryside and the desert. We recommend you rent a 4x4 vehicle as you will be going off-road very often and you need a reliable vehicle for that.
Toyota Landcruiser 76/79, UAZ Patriot, Toyota Landcruiser Prado, and 4x4 Pickup Trucks are highly recommended for off-road road tripping.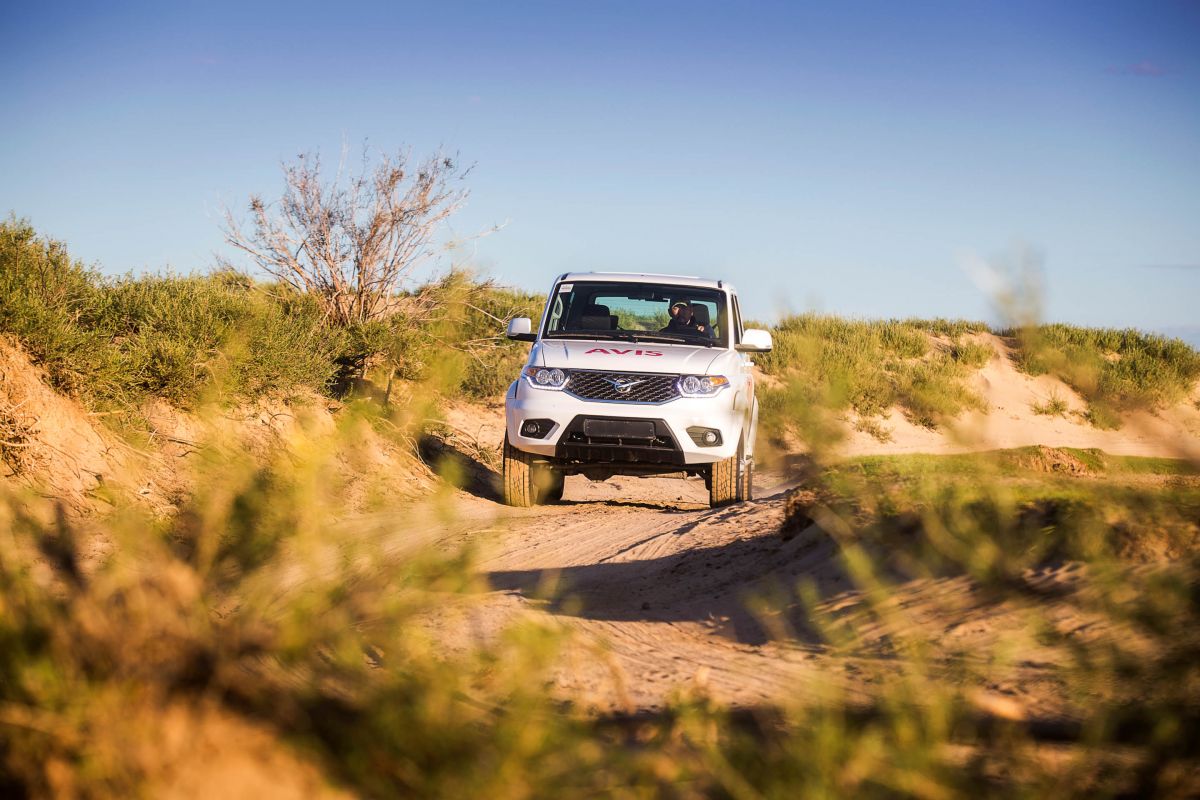 There are many companies that specialize in vacations and adventure travel. However, you would want a travel partner that is reliable with a lot of resources. So, in case of a vehicle breakdown, you don't have to worry about it.
Avis Mongolia is offering great services for years to adventure travelers visiting Mongolia for wilderness tours. Contact us for more information about the benefits of hiring vehicles from Avis Mongolia and booking your trip.
Plan Your Road Trip to Gobi Desert and Karakorum
There are several ways to reach the Gobi Desert. However, we have devised the best route plan for you to enjoy and experience a number of beautiful locations in one go. FollowTheTrack offers one of the best packages for a road trip towards the Gobi desert on a 4x4. You can check the Eagle route and Horse route of FollowTheTracks. Please, read below to know more about the route.
Ulaanbaatar to Tsagaan Suvarga Cliff (White Stupa)
Your adventure starts from Ulaanbaatar and travels 470 kilometers on the paved main road to reach the Tsagaan Suvarga Cliffs. It has a steep slope and was once a seafloor with a sedimentary structure made over millions of years.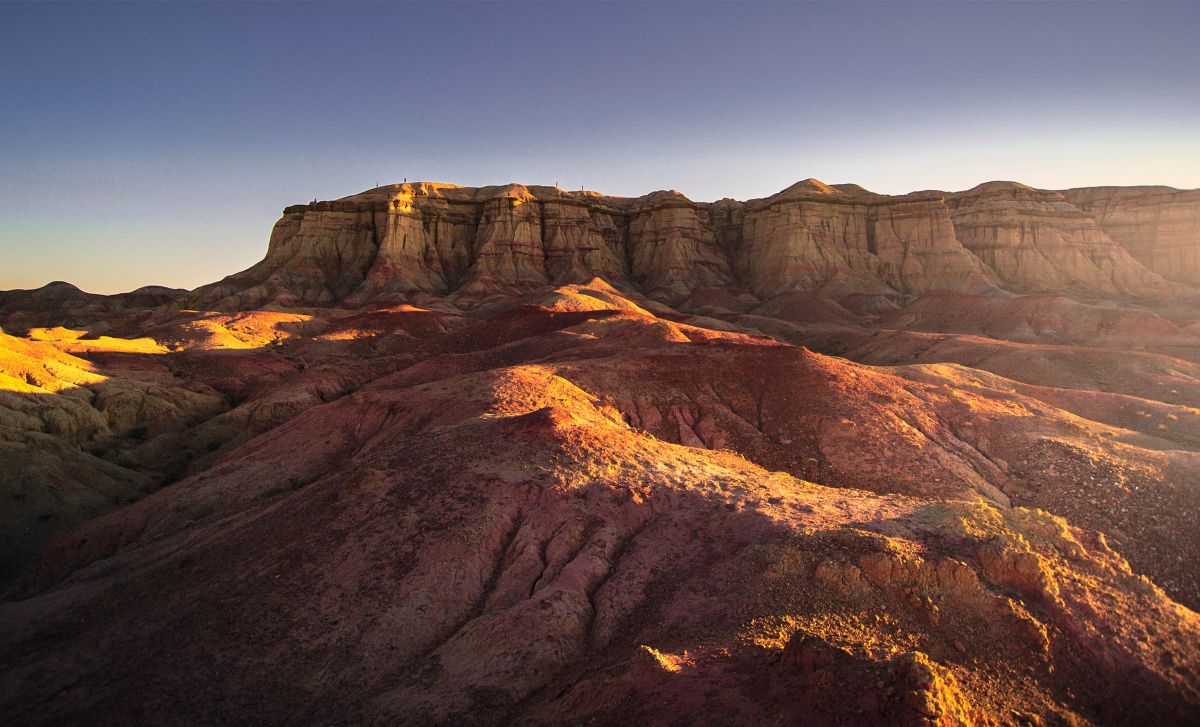 The ground's various colors signify several eras. The cliffs natural formation rises more than 50 meters at its greatest point. If we look at the cliffs from a distance, it looks like a long-gone ghost city.
It is a nice area to stop and rest while traveling to the South Gobi. Khevtee Bosoo Cave is also located close by if you plan to visit this location.
Tsagaan Suvarga Cliff To Dalanzadgad
The next day, drive to Dalanzadgad, the capital of Umnugovi Aimag, from White Stupa. You can explore the museum of Umnugovi province and Guransaikhan National Park in Dalanzadgad. Stay a rest for a night here to start your journey toward Yolun Am the next day.
Dalanzadgad to Yolyn Am - Yol Valley
From Dalanzadgad, take the asphalt route 195 kilometers to Yol Valley. Yol, which translates to "vulture" in Mongolian, denotes a valley that extends over 10 kilometers and starts at Zuun Saikhan Mountain.
The valley's beautiful narrow gorge, through which only three or four people can pass at once, is fully shielded from the sun's direct rays by towering cliff walls.
The valley is also well-known for its little stream, which produces ice in the winter even during the sweltering summer months until the end of July. The juniper scent and the valley's natural beauty combine to inspire amazement and astonishment.
Traverse the valley on horseback. If you don't like riding horses, one hour of trekking is also a wonderful pastime there. Don't forget to visit Gobi Gurvan Saikhan National Park's local natural museum.
Yolyn Am to Bayanzag Flaming cliffs
Drive 100 kilometers to Bayanzag from Yolyn Am. The name Bayanzag, which translates to "sexual woods" in English, refers to a region of red cliffs that have been eroded by both wind and water over several thousands of years.
These were likewise made out of red dirt by nature. This is undoubtedly one of the most visited tourist attractions in the Gobi Desert due to dinosaur fossils, dinosaur eggs, and dinosaur bones discovered by Roy Chapman Andrews, and there are even a few small camps close by.
If you wish to stay overnight nearer to town, the travel from the township of Bulgan is only 15 kilometers. People travel here to watch the sunsets because the vistas take on genuinely cosmological hues in the illumination of the setting Sun.
Bayanzag to Khongoryn Els Sand dunes
Drive to your next destination which is Khongor sand dunes, the Gobi Desert's tallest sand dunes. It's unusual to see yellow sand in this desert. The Gobi is primarily made up of stony plateaus, with less than 3% of its area being sandy.
These golden sands are therefore even more amazing. Discover your inner Indiana Jones and explore the plateaus of the Gobi desert.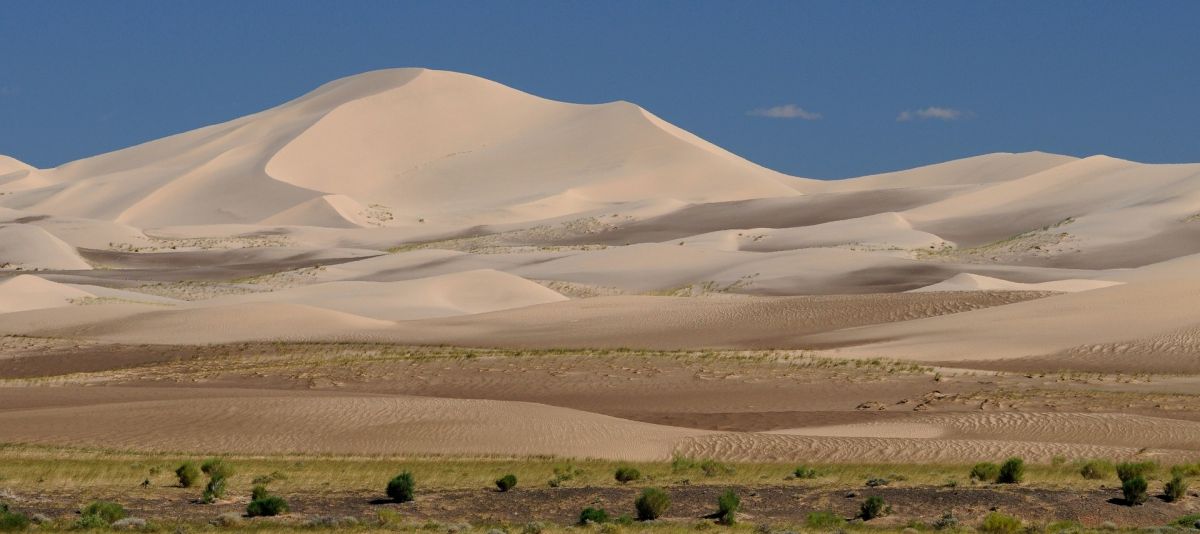 The dunes are surrounded by the Gobi Nature Reserve and are situated on the grounds of the Gobi Gurvansaikhan National Park. Khongor Oasis is located close to the Khongor River at the northern boundary of the dunes.
Wander through the meadow while drinking sparkling water from the sand. Ride two-humped Bactrian camels through the sand dunes and stay overnight with a local family.
Khongoryn Els to Ongi Monastery
Drive 300 kilometers from Khongor sand dunes to Ongi Monastery ruins. It is a Buddhist monastery built in 1760. The communist purges resulted in its destruction in 2937. Situated on the Ongi River's bank, it used to be one of Mongolia's largest monasteries.
Experience the attraction and make a stop at this location as a stopover between Central Mongolia and the Gobi. You can also climb the ruins to visit a modest, gorgeous, and bustling Buddhist temple as well as the local ger museum, which has the remnants of a demolished monastery.
Ongi Monastery to Naiman lake and Orkhon Waterfall
Drive 250 kilometers through the dirt road to Naiman Lake. Naiman Lakes is a well-known lake with volcanic origins. The word Naiman means "Eight." because there are eight small lakes.
The lakes are situated at a height of 2400 meters in the caldera depression of Khangai Mountain. This particular Crater Lake is one of the purest lakes in the world because it receives all of its water from falling rain and snow, with no inflow or outflow at the surface.
From there, visit Orkhon Waterfall by riding horses. The Orkhon Waterfall, the largest in the nation and one of the most popular attractions in the Orkhon River Valley, a UNESCO World Heritage Site, is over 25 meters high and 10 meters broad.
Orkhon Waterfall to Tuvkhum Monastery
Drive off-road for approximately 55 kilometers in remote areas to reach Kuvkhun Monastery. The monastery, At a height of 2000 meters is situated on the summit of the beautiful and heavily forested mountain Shiveet.
In order to practice meditation and serve as an art studio, Zanabazar, who was Mongolian first bogd. established the temple in 1653 for his followers.
There are many fascinating things to view. Meditation caverns, Zanabazar's footprint on a rock, the original drawing of Soyombe, the independence emblem, etc.
Tuvkhum Monastery to Karakorum
Drive 270 kilometers towards Karakorum - The Great ancient capital of the Mongol empire. Karakorum now has a tiny nearby settlement. By order of Genghis Khan, the city of Karakorum was established in the Orkhon River Valley in 1220.
After the Yuan dynasty of Khuvilai Khan collapsed, state invaders stormed the city, murdered its residents, and destroyed it in 1388. Visit Erdene Zuu Monastery Complex and Karakorum Museum there.
From here, you can also plan a day trip to drive towards Tsenkher hot springs for spa time in hot water. This will be a welcome change for your body and mind to relax, enjoy, and take a relaxing bath in hot water.
Karakorum to Elsen tasarkhai
From Karakorum, drive 100 kilometers toward Elsen Tasarkhai. The Mongol Els sand dunes, which extend through the provinces of Tuv, Uvurkhangai, and Bulgan, include Elsen Tasarkhai. The length of the sand dunes is 80 kilometers in total.
Khugnu Tarna is a major route that divides the southern portion of the sand dunes from the infamous northern Mongolian sand.
Since the River Tarna flows through the western portion of the sand dunes and is moist underneath, there are shrubs like willow, elm, and dogwood that flourish there.
The "Khugnu khaan" mountain, which is rugged and forested, is located in the north. Ikh Mongol, which marks the geographic center of Mongolia, is located in the south and is encircled by the Elsen Tasarkhai.
Elsen tasarkhai Khustai national Park - Nomadic family visit
From Elsen Tasarkhai, drive 340 kilometers toward Khustai National Park. There are many renowned national parks in Mongolia.
Since 1992, the wild Takhi horses also known as Przhevalsky's horses have been reintroduced to the Khustai National Park. The Takhi is the only remaining wild horse subspecies in the twenty-first century.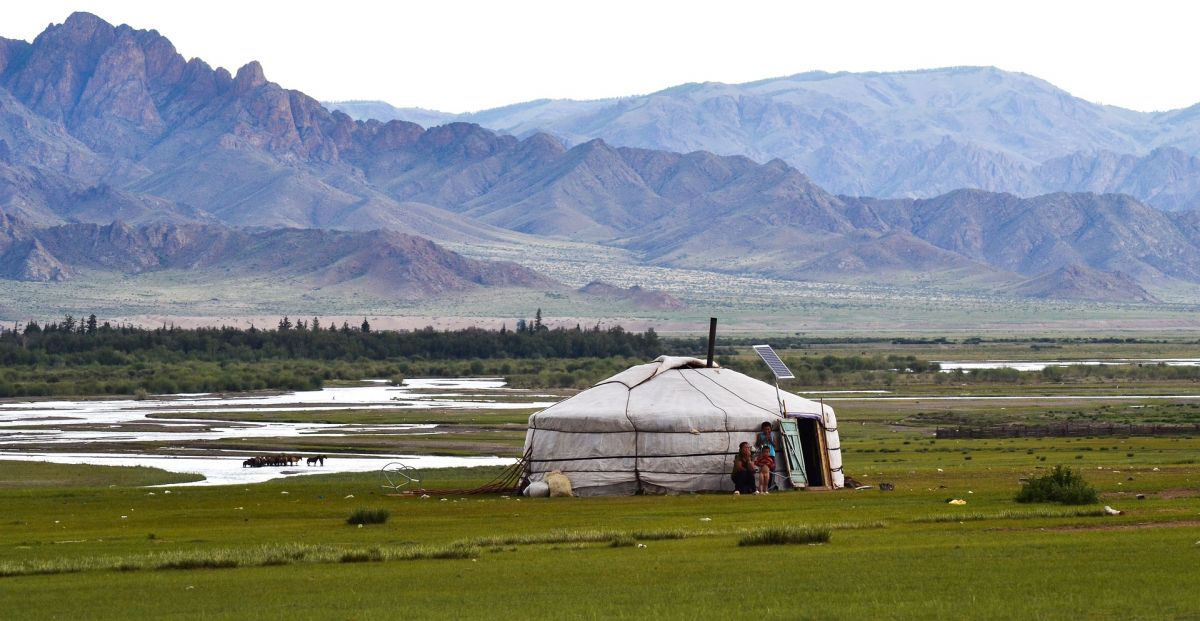 You must also visit the research center, and see wild horses so you can take pictures of them. Eat lunch at the nomads' ger with a nomadic family.
Take advantage of the opportunity to participate in nomadic life activities like a nomad to experience the joyous environment and learn about the ingenious nomads' way of living. Drink fermented mare's milk and take part in the goat or cow milking process.
Back to Ulaanbaatar
Drive back to Ulaanbaatar after a long adventurous journey. Take your time to explore Mongolia's capital city and eat famous food.
Road Trip to Choibalsan and Sainshad - Eastern Mongolia
Despite its extensive historical importance and spectacularly diversified natural landscapes, Eastern Mongolia is indeed the least visited region in the country.
The traditional diversity of Dornod aimag, which is inhabited by a variety of ethnicities including the Buriad, Khalkh, Uzemchin, Barga, and many others, undoubtedly adds to the allure of this location.
Chinggis Khaan was birthed in Deluun Boldog, and his personal residence was at AURAG, both of which are historically significant locations.
There are numerous locations of interest, including cave drawings, the remains of villages from the 13th and 14th centuries, Kidan Stone Walls, Khajuu Bulag, as well as Uglugchiin Kherem.
Road Trip Itinerary
Ulaanbaatar to Genghis Khan Equestrian Statue
Drive 60 kilometers on a paved road to the Genghis Khan Horse Statue to witness the 40 meters tall statue of Genghis Khan's horse. It is thought to be the tallest equestrian sculpture in the entire world.
In addition to several fascinating cultural and historical displays in the underground building, there is an elevator that leads to the observation deck at the top of the horsehead. Visit the viewing deck and enjoy yourself while doing other activities.
Genghis Khan Horse Statue to Khar Zurkhnii Khukh Lake
Drive 170 kilometers on a paved road toward the Khar Zurkhnii Khukh Lake (Blue Lake). The Blue Lake, as per Mongolian history, is where Genghis Khan, 27 years of his age, proclaimed himself ruler of the whole Mongol nation in 1189.
Explore the stunning scenery of the lake as it is surrounded by the dense pine forest, sage-blue waters, and foothills of the Khar Zurkh Mountain. Rest here in the ger camp for overnight.
Blue Lake to Baldan Breeven
Drive 60 kilometers off-road to visit Baldan Bereeven Monastery. It is the remains of a Buddhist temple that was built in 1813 but was demolished by communist atrocities in 1937.
The monastery, which is situated in the lovely region of Munkh-Ulziit Mountain, used to be one of the biggest in East Mongolia. Despite the fact that happened a long time ago, the site's raw brutality and devastation were still visceral and obvious.
Andal Statue - Friendship Statue
A statue called the Andlal Statue depicts a young Temuujin, Genghis Khan, with his lifelong companion Boorchi. Andlal denotes a friendship oath. In a gesture that represents camaraderie between Mongolian males, the two figures are bowing and touching each other on the foreheads.
Baldan Breeven to Choibalsan
Drive 500 kilometers of paved road to reach Choibalsan. Here, you can explore the flora and fauna of Numrug Preserve, Khalkhin Gol war memorial, and the aquatic birds of Mongol Daguur.
Choibalsan to Buir lake
Take The Menen Steppe route which is more than 100 kilometers long route to reach Buir lake. It is the largest freshwater lake in Eastern Mongolia. It is 21 km wide and 40 km long. Since it is Steppe Lake, the bottom is plain and doesn't go deeper than 10 meters. It is a paradise for fishermen and the home of fish.
Buir Lake to Ikh Burkhant
From Buir Lake, drive 70 kilometers toward the Ikh Burkhant Monument to see a statue of a giant Buddha. It is a massive carving of the Buddhist deity Janraisag that was placed on a mountainside south-facing.
It was started by a local nobleman named Togtokh Bat-Ochir Togtokh, and carving work proceeded from 1859 to 1864.
Ikh Burkhant to Numrug National Park
Drive 180 kilometers toward Numrug National Park. Along the journey, you will pass through memorials to Russian heroes M.P. Yakovlev, the Victory Monument, and 90 Heroes Statues, among other monuments commemorating the Wars of Khalkhyn Gol.
You can also explore the Human Stone of Shonkh Hill once you pass through the Khalkh gol sub-provincial center. The stone was made in the 13th century and dates back to the reign of Genghis Khan.
Proceed towards the 3 Rivers where you can do hiking and wildlife observation after arriving at Numrug National Park. Fishing is also legal here, so don't forget to spend some quality time here.
Numrug National park to Dariganga - Lake Ganga
Ganga lake is located on the northernmost edge of Moltsog Els' huge sand dune region. The lake is freshwater and has a surface area of 4 kilometers. It is situated 11 kilometers southeast of Dariganga Soum's administrative center in Sukhbaatar Aimag.
The lake of Ganga Nuur, the sand dunes of Moltsog els, the lake of Kholboo Uizen, and Sumt are all included in the 288 square kilometers of the protected area. The protected region has been under state protection since 1993 and is well known for its natural beauty.
White-happed Crane, Swan, Whimbrel, and other birds flock to the area because of the plentiful food and protected nesting sites.
Lake Ganga to World energy center - Khamar Monastery
Danzanravjaa, a poet, philosopher, and aristocratic monk, founded the monastery in 1820. He picked the location of the monastery because he thought the neighborhood exuded a spiritual aura cultivated by the Gobi desert.
However, communist purges entirely wrecked the monastery. Since 1992, attempts to rebuild have been ongoing and have seen significant results. The current collection of monasteries was constructed recently.
The location is frequently visited by Mongolians who believe it to be an energy hub where they can draw energy from the earth. There, you can see and explore petrified dinosaurs from the Jurassic Period, genuine dinosaur skeletons on the ground, and 108 Caves.
You can also enjoy a hike and appreciate some tiny beach dunes. After exploring this location, drive to Khuslin Khar Mountain to climb it and experience the panoramic views.
Khamar Monastery to Ikh Nart Chuluu Nature Reserve
Drive about 200 kilometers to Ikh Nart Nature Reserves. The Ikh Nart Nature Reserve was founded in 1996. Ikh Nart features a distinctive terrain made up of glacially created rocky formations, dry slopes, a few seasonal pools and streams, and little trees.
This area serves as a bridge between the desert and grassland. There is a comparatively large variety of animals and plants at Ikh Nart Nature Reserve. Along with 41 species of mammals, including the Asiatic wild ass, Mongolian gazelle, grey wolf, and many others, the region is also dominated by argali sheep and Ibex.
There are 200 species of birds known to exist, including migratory birds. The area's few trees and rocky outcrops give the birds a location to build their nests.
FAQs
Can you drive anywhere in Mongolia?
Driving is not specifically prohibited anywhere on Mongolian soil. There is only a federal regulation that when you are close to a border or in an area designated for the protection of the environment. Also, without a particular permit, you are not authorized to travel through the area that forms China's border.
Can you drive off road in Mongolia?
Yes, you can drive off-road beaten tracks in Mongolia. However, before planning to go odd-road, you must plan the necessary items like food, water, and fuel. Off-road tracks in Mongolia provide stunning vistas to adventure travelers. Also, make sure you are driving a 4x4 vehicle when going off-road.
Are there roads in the Gobi Desert?
Railroads span the Gobi in both the east and the west, most notably the route from Inner Mongolia's southernmost region to Ulaanbaatar, the Mongolian capital. There are various roads, one of which runs from the Inner Mongolian town of Kalgan (northwest of Beijing) towards Ulaanbaatar. The second is a 500 km southwest route from Ulaanbaatar to Dalandzadgad in southern Mongolia. In addition, the Gobi is crisscrossed by numerous old caravan routes.
Does Mongolia have paved roads?
Yes, there are a number of paved roads in Mongolia. Notable, whatever direction of Mongolia you plan t visit, you will find a primary road leading there and that is paved. There are also many attractions that do not have paved roads.